SAVE THE DATE!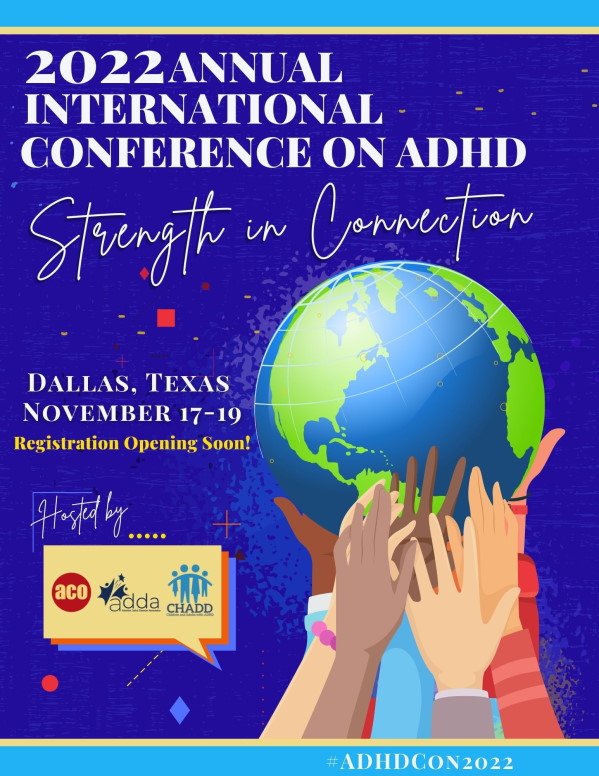 Registration Opening Soon!
Strength in Connection
ADHD in the News 2022-05-19
May 19, 2022
During Mental Health Awareness Month in May, CHADD Shines the Spotlight on the Most Common Neuropsychiatric Disorder in Children, Also Highly Common in Adults―ADHD
Louisiana Parents File Lawsuit Against Jefferson Parish School District and Police After Their 10-Year-Old Son with ADHD Was Held In Chokehold and Jailed Following Outburst
Diet plays key role in ADHD symptoms in children
View
ADHD Weekly, May 19, 2022
May 19, 2022
CHADD Highlights the Most Common Children's Mental Health Condition for Mental Health Awareness Month
Social Media Videos Often Share Misinformation About ADHD
Free CHADD Course: Navigating College with ADHD
View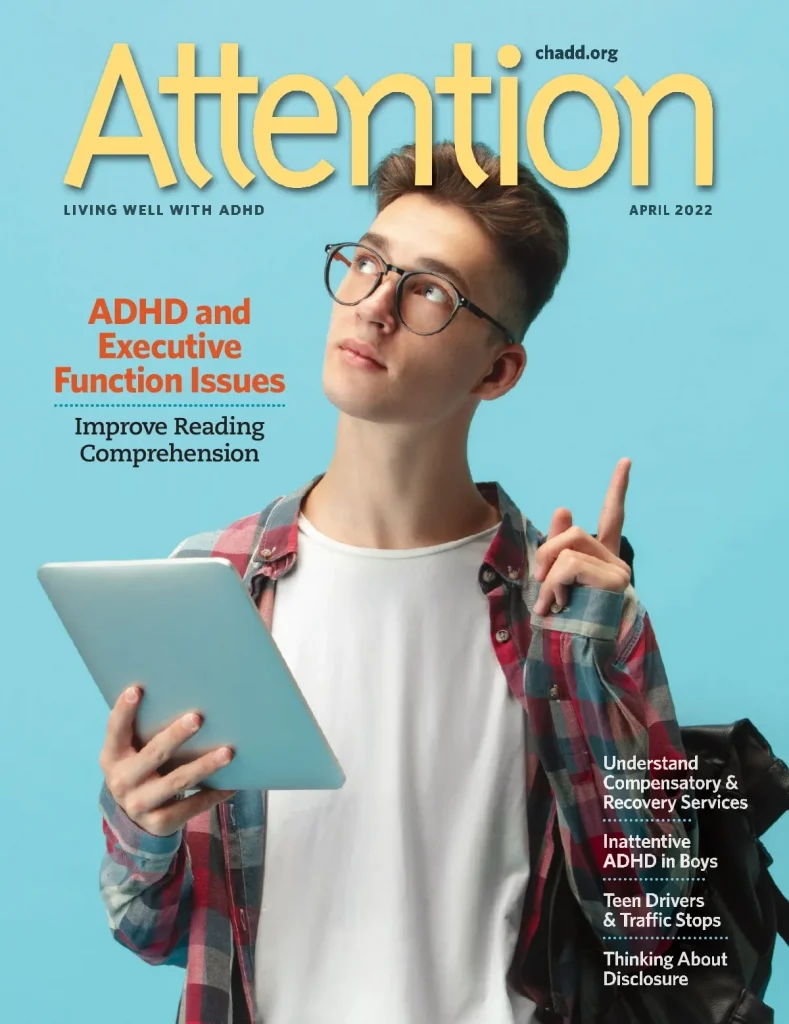 Attention Magazine
Recognized for its excellence, CHADD's bimonthly magazine is rich in practical information, clinical insights, and evidence-based strategies for managing ADHD.
LEARN MORE