Tyler's Together is Better Marathon
Many thanks to Tyler for bringing awareness to ADHD and supporting the ADHD community. With his help, Tyler raised more than $7000 in support of CHADD's work to improve the lives of people affected by ADHD.
SAVE THE DATE
2021 VIRTUAL INTERNATIONAL
CONFERENCE ON ADHD
November 4 - 6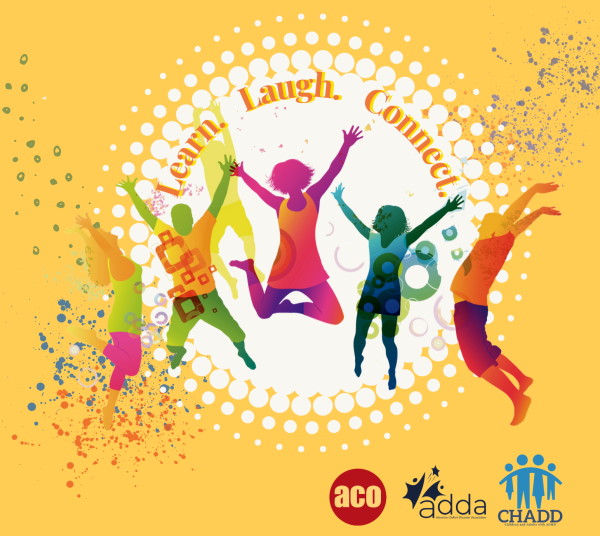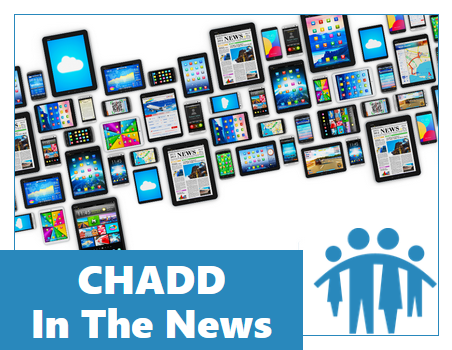 THE NICHOLAS COSTA UNDERGRADUATE SCHOLARSHIP
Sponsored by Tris Pharma, Inc.
CHADD is accepting applications for the Nicholas Costa Undergraduate Scholarship to assist students with ADHD in obtaining a degree from a 2-year or 4-year college. The award will help to cover tuition expenses for the upcoming fall 2021 semester.
Find Out More
ADHD in the News 2021-05-13
May 13, 2021
ADHD Meds Can Help Preschoolers, But Effects Vary
Amphetamine Patch Succeeds Among Kids With ADHD
Study: Massachusetts Leads In Stimulant Prescriptions
View
ADHD Weekly, May 13, 2021
May 13, 2021
Self-Acceptance at Midlife Is Key
Could AI Be the Future of ADHD Diagnosis?
Webinar: Can You Curb Impulse Spending and Improve Your Relationship?
View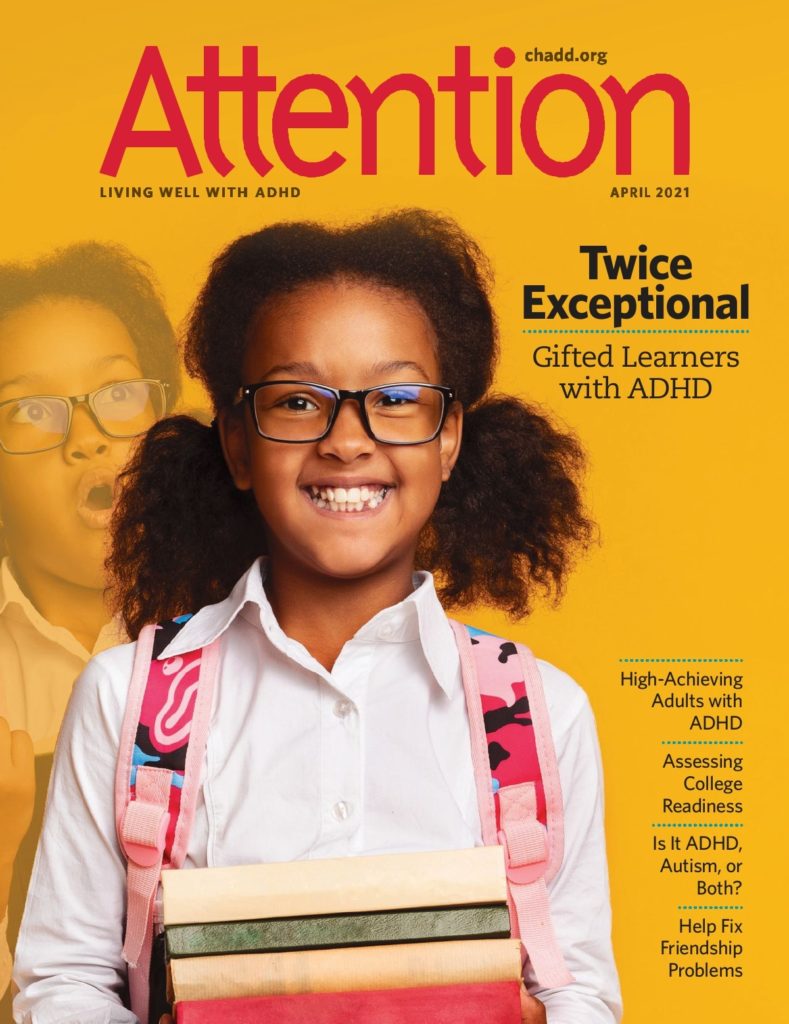 Attention Magazine
Recognized for its excellence, CHADD's bimonthly magazine is rich in practical information, clinical insights, and evidence-based strategies for managing ADHD.
LEARN MORE