CHADD launches memberships for $5 per month
CHADD has just launched its $5 per month membership option available to Individuals, Families and Teachers. Just $5 per month will give you full access to membership benefits, services and discounts.
Take advantage of this opportunity today! For just $5 per month you have unlimited access to the member areas of the website, the print edition of Attention magazine and archives, discounts on services, etc.
ADHD in the News 2018-12-13
December 13, 2018
Older Sibling With Autism or ADHD Raises Risk for Younger Children
ADHD prescriptions are going up, but that doesn't mean we're over-medicating
There May Be A Link Between Mom's Postpartum Depression & ADHD In Kids, Study Says
View
ADHD Weekly, December 13, 2018
December 14, 2018
It's Okay to Put Yourself First Sometimes: Developing Self-Care
Q&A: How Can I Simplify Gift-Giving?
Does The Holiday Season Have You Stressed?
View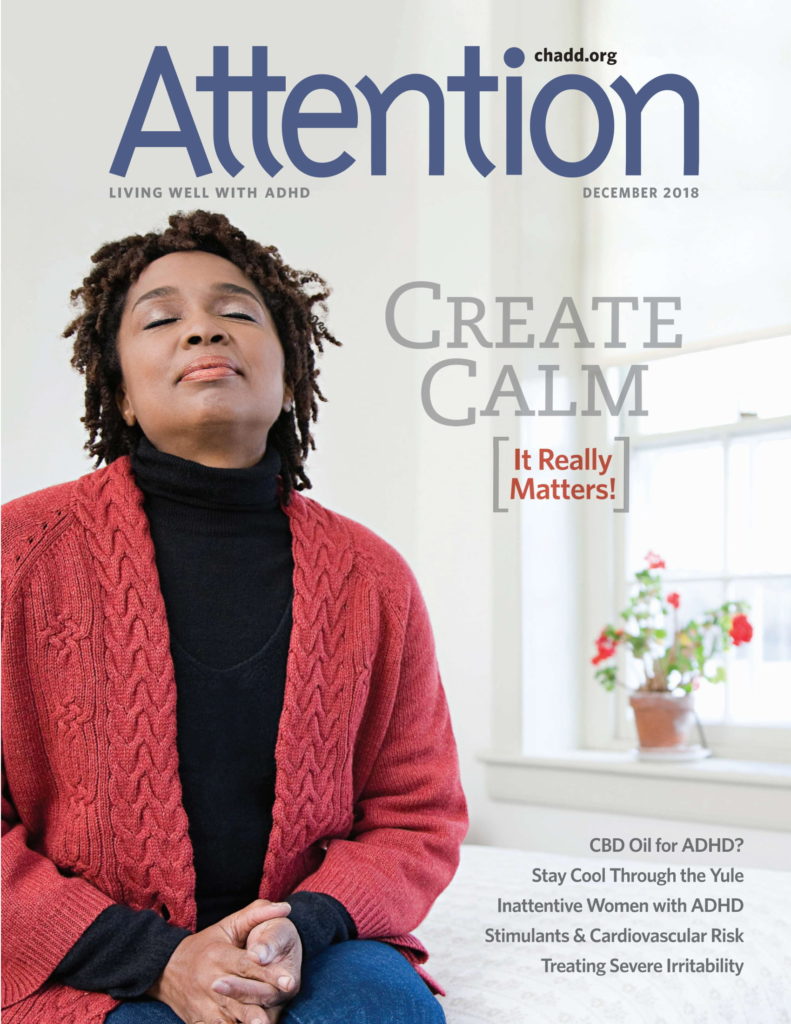 Attention Magazine
Recognized for its excellence, CHADD's bimonthly magazine is rich in practical information, clinical insights, and evidence-based strategies for managing ADHD.
LEARN MORE