THE NICHOLAS COSTA UNDERGRADUATE SCHOLARSHIP
Sponsored by Tris Pharma, Inc.
CHADD is accepting applications for the Nicholas Costa Undergraduate Scholarship to assist students with ADHD in obtaining a degree from a 2-year or 4-year college. The award will help to cover tuition expenses for the upcoming academic year (fall 2020 and spring 2021 semesters.)
ADHD in the News 2020-07-30
July 30, 2020
Study Suggests People With ADHD More Likely to Get COVID-19
Creators call digital game prescription for ADHD the future of medicine. Critics call it a marketing ploy
Procrastivity (or Sneaky Avoidance) and Adult ADHD Coping – Part 2: Coping tips for turning intentions into actions
View
ADHD Weekly, July 16, 2020
July 16, 2020
Creating New Habits to Manage ADHD
Emotions Feel Like Too Much? It Could Be a Symptom of ADHD
Ask the Expert Educator Webinars: Setting Realistic Goals & Self-Motivation in Teens
View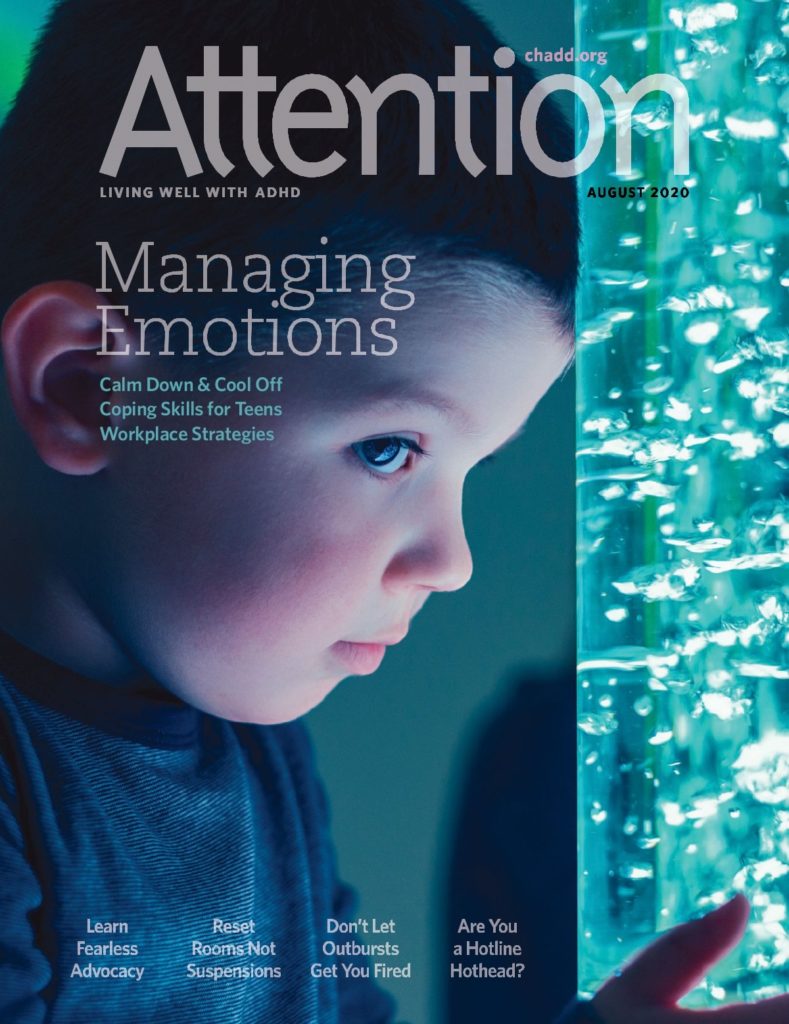 Attention Magazine
Recognized for its excellence, CHADD's bimonthly magazine is rich in practical information, clinical insights, and evidence-based strategies for managing ADHD.
LEARN MORE