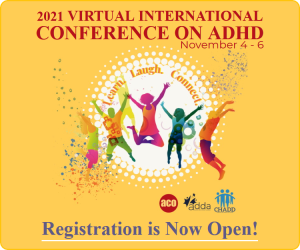 THE NICHOLAS COSTA UNDERGRADUATE SCHOLARSHIP
Congratulations to the scholarship recipients for the Fall 2021 semester!
◦

Jordan Creighton
◦

Faythe Evans
◦

Logan Honeycutt
◦

Chole Johnson
◦

Destney Johnson
◦

Alexis Lynch
◦

Annie Mitnick
◦

Luke Ortiz-Gabe
◦

Shane Quinn
Find Out More
ADHD in the News 2021-09-23
September 23, 2021
Researchers report six stages of engagement in treatment of ADHD
Navigating the Journey of Parenting a Child with ADHD
Could Childhood ADHD Have Its Roots in Perinatal Autoimmune Disorders?
View
ADHD Weekly, September 23, 2021
September 23, 2021
Ideas For Medication Cost Savings
Habits That Serve You Are Key to Success When You Have ADHD
Seminario en Español: Rompiendo la cadena de desregulación emocional en familias que tienen niños con TDAH
View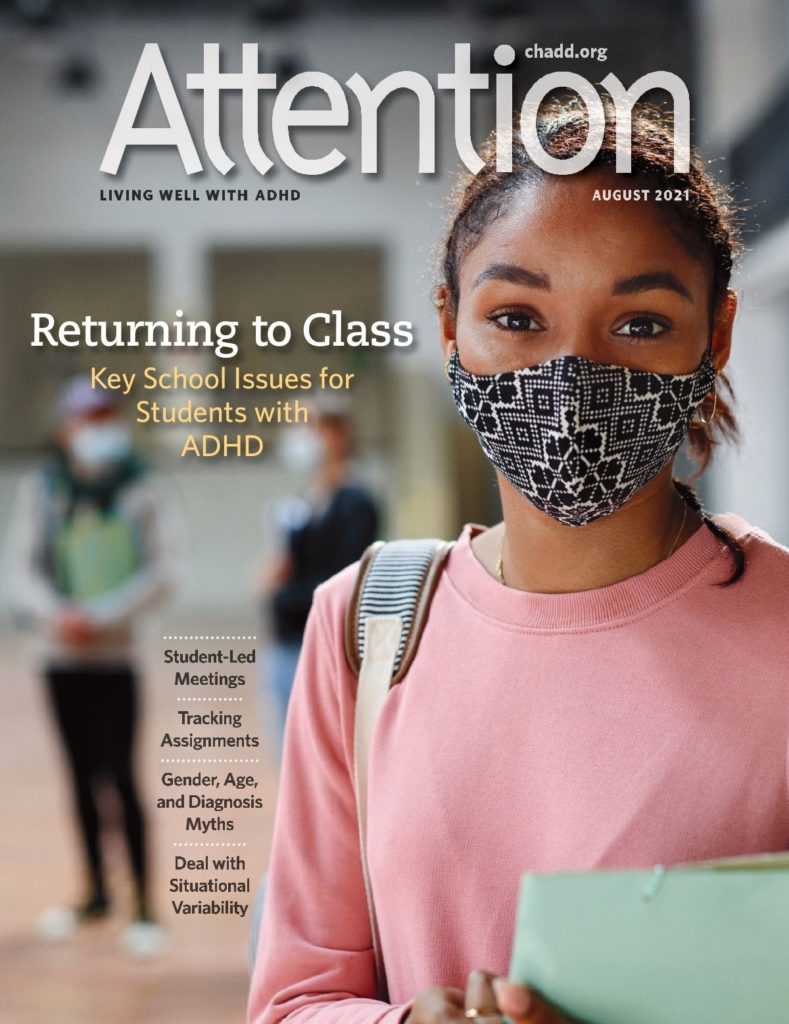 Attention Magazine
Recognized for its excellence, CHADD's bimonthly magazine is rich in practical information, clinical insights, and evidence-based strategies for managing ADHD.
LEARN MORE