Six Steps to Successfully Vote by Mail
Guest blog by Debbie Tracht, MA, ACAC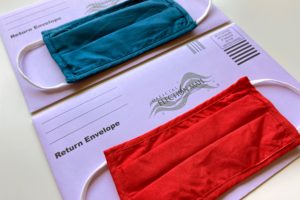 Last Tuesday, August 11, was Primary Election Day in my state of Vermont. As I hand-delivered my mail-in ballot, an alarm went off in my head. November's presidential election is not going to be ADHD-friendly. It may involve requesting a mail-in ballot, completing it, and returning it, in a timely fashion.
For many people with ADHD, this will take some self-awareness and planning. Regardless of how one votes, this will be a critical election. There's no wiggle room—you won't get a lower grade if it's late, or have to pay a penalty. Voting, and having your vote counted, has a firm deadline.
Why the alarm? One of the key characteristics of those with ADHD is difficulty with time or being "time blind," described by ADHD specialist Ari Tuckman, PsyD, as "being unaware of the ticking of time." Deadlines may seem far away until they are upon us—think taxes, registering for a course, etc.
Since there is so much unknown about what this country will look like in November, and whether mail-in voting will be our best option for staying safe, we need to recognize this challenge for our ADHD community and help to get this right. Even if it is the only, or perhaps first time, someone will do something early, this is the time.
How to Get It Right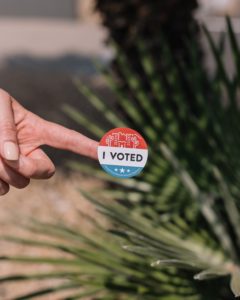 As soon as mail-in ballots are available, request one—even if you have months to do it.
Make sure you have enough stamps. If not, schedule a stop at the post office (the ballot postage may be prepaid, but just in case).
When it arrives, read through it right away or designate a time in your calendar to do so. First, make sure that it is the actual legitimate ballot from your state. Then, you'll need to take time to do any research needed to make your voting decisions. Leave more time than you think you need.
Complete the ballot.
Put it in the envelope, seal it, and put it someplace where you will be sure to mail it.
Mail it and buy yourself a treat. Job well done!
Find more specific information about voting deadlines and rules in this state-by-state guide to voting in the age of COVID-19. This excellent resource is updated regularly with the latest developments.
Debbie Tracht, MA, ACAC, is a literacy specialist and a certified ADHD/executive function coach and consultant who practices through her firm, Middlebury Center for Reading and ADHD in Middlebury, Vermont. Her training is augmented by a Johns Hopkins Graduate Certification in Mind, Brain, and Teaching. As a coach, she specializes in working with adults of college age and beyond, while her literacy clients range from the very youngest readers to adults returning to college. For the past decade, she has led local support groups for adults with ADHD. She currently co-facilitates a CHADD Zoom support group for women with ADHD with Jill Linkoff, an ADHD/executive function coach in the Baltimore area. In her community, Tracht works closely with physicians and therapists, providing training and resources.