Children and Adults with Attention-Deficit/Hyperactivity Disorder (CHADD) is in the forefront in creating and implementing programs and services in response to the needs of adults and families affected by ADHD through collaborative partnerships and advocacy, including training for parents and K-12 teachers, hosting educational webinars and workshops, being an informative clearinghouse for the latest evidence-based ADHD information, and providing information specialists to support the ADHD community.
CHADD offers a number of different membership options to choose from designed to meet needs of Individuals, Families, Teachers, other Professionals, and Organizations.
ADHD in the News 2019-09-12
September 12, 2019
Behavioral intervention reduces need to medicate kids with ADHD
Children of anxious mothers twice as likely to have hyperactivity in adolescence
Treatment Together – Study Explores Benefits of Addressing Undiagnosed Parental ADHD For Children With the Disorder
View
ADHD Weekly, September 6, 2019
September 6, 2019
Pesticides Could Play a Role for Some People with ADHD
Dear Teacher: Let Me Introduce My Wonderful Child
Webinar: When You and Your Child Have ADHD
View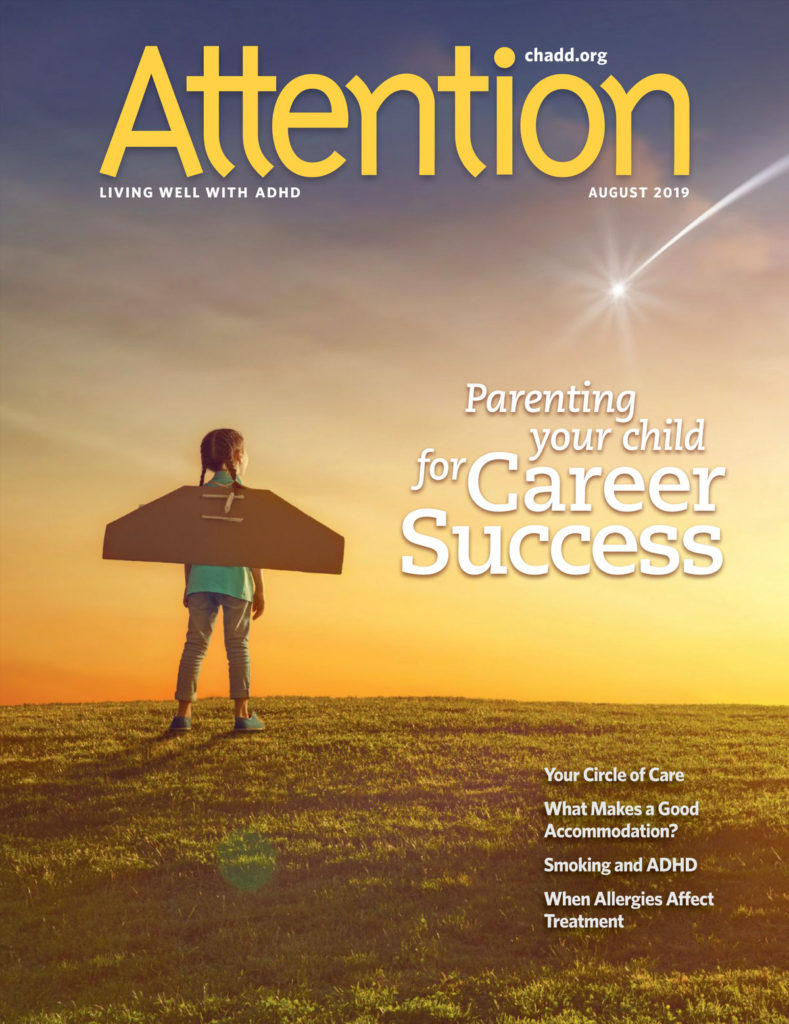 Attention Magazine
Recognized for its excellence, CHADD's bimonthly magazine is rich in practical information, clinical insights, and evidence-based strategies for managing ADHD.
LEARN MORE