THE NICHOLAS COSTA UNDERGRADUATE SCHOLARSHIP
Sponsored by Tris Pharma, Inc.
CHADD is accepting applications for the Nicholas Costa Undergraduate Scholarship to assist students with ADHD in obtaining a degree from a 2-year or 4-year college. The award will help to cover tuition expenses for the upcoming academic year (fall 2020 and spring 2021 semesters.)
CHADD Young Scientist Research Awards 2020
Two awards are available for emerging researchers making contributions to the understanding of ADHD. Applicants must be in the process of completing a doctoral degree or have completed one within the last three years with the doctoral degree awarded no earlier than January 2017.
ADHD in the News 2020-05-21
May 21, 2020
Asthma, ADHD common among teens with vaping lung injury
Telling The Difference Between Dementia and ADHD in Older Adults
Tai Chi For ADHD: Training In Ancient Martial Art Lowers Hyperactivity In Children, Study Finds
View
ADHD Weekly, May 21, 2020
May 21, 2020
Plan Your Staycation for This Summer
Students with ADHD Adapt to Online College Courses
Webinar: Reducing Conflict Between Parents and Teens
View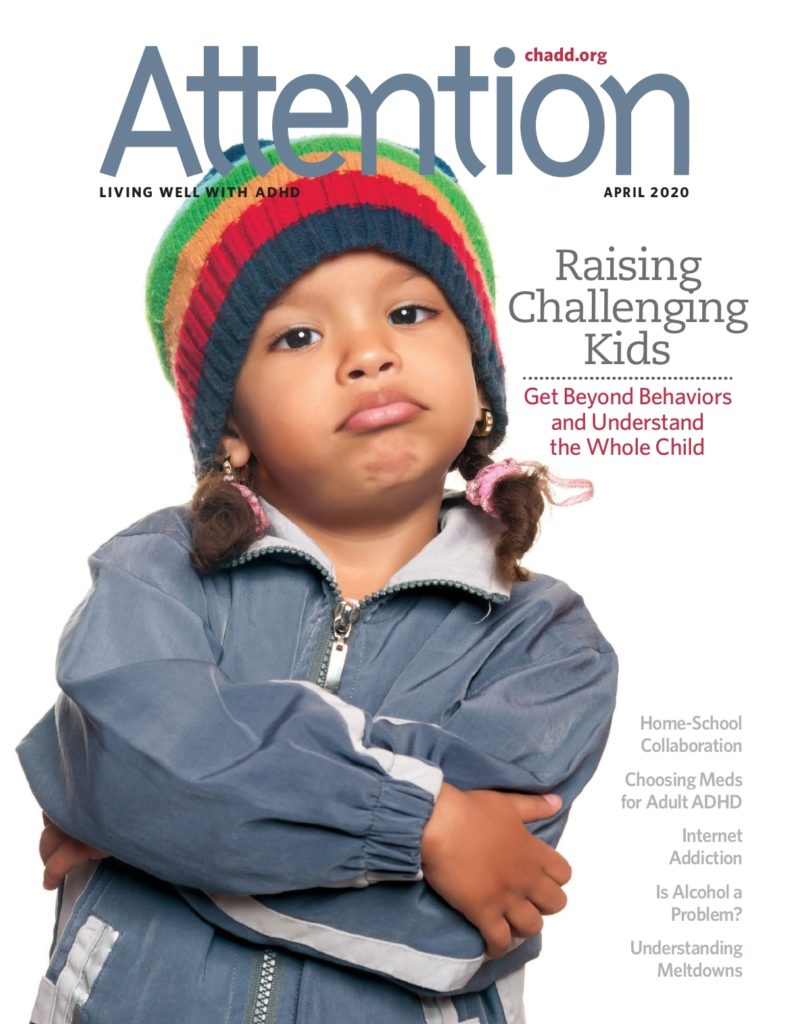 Attention Magazine
Recognized for its excellence, CHADD's bimonthly magazine is rich in practical information, clinical insights, and evidence-based strategies for managing ADHD.
LEARN MORE