ADHD in the News 2022-11-10
November 10, 2022
Does stimulant medication for pediatric ADHD affect adult height?
ADHD treatment should be changed if ineffective
Pine Bark Extract May Improve Pediatric ADHD Symptoms With Fewer Adverse Effects
View
ADHD Weekly, November 17, 2022
November 17, 2022
Connecting in Dallas #ADHD2022
Should Students Attend IEP Meetings?
Webinar: When ADHD Impacts Your Child's Academic Performance
View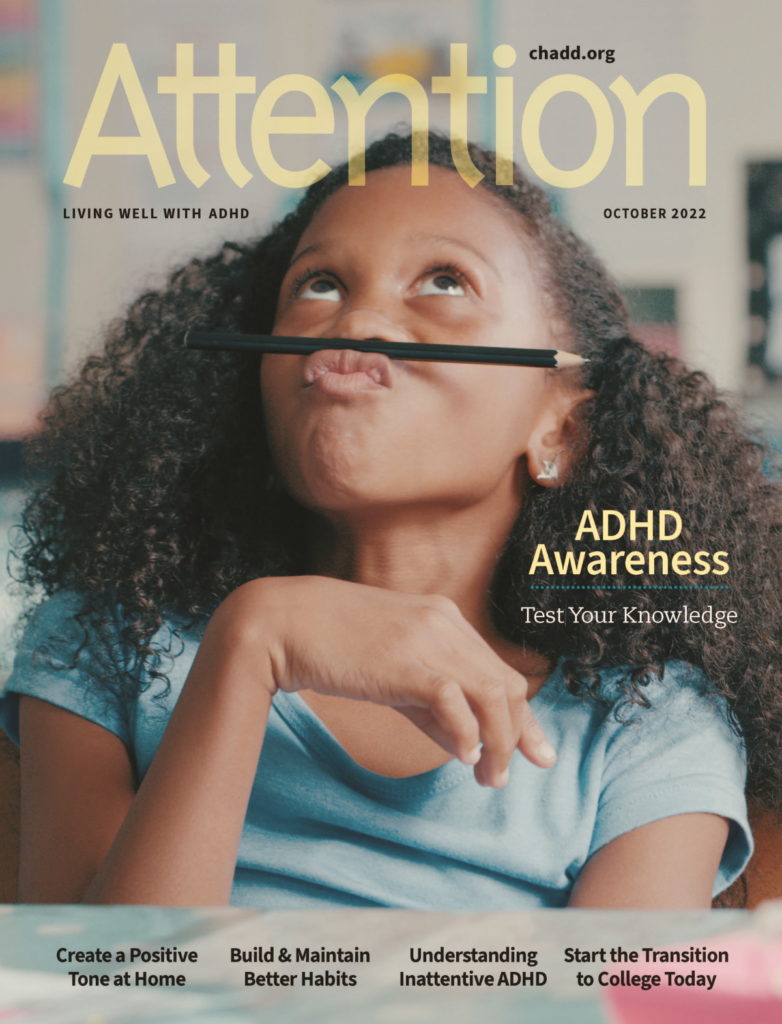 Attention Magazine
Recognized for its excellence, CHADD's bimonthly magazine is rich in practical information, clinical insights, and evidence-based strategies for managing ADHD.
LEARN MORE