Children and Adults with Attention-Deficit/Hyperactivity Disorder (CHADD) is in the forefront in creating and implementing programs and services in response to the needs of adults and families affected by ADHD through collaborative partnerships and advocacy, including training for parents and K-12 teachers, hosting educational webinars and workshops, being an informative clearinghouse for the latest evidence-based ADHD information, and providing information specialists to support the ADHD community.
CHADD offers a number of different membership options to choose from designed to meet needs of Individuals, Families, Teachers, other Professionals, and Organizations.
Attention Magazine June 2019
David Teplin
THE PERCEPTION THAT MARIJUANA IS THERAPEUTIC FOR ADHD continues to increase in popularity. Anecdotes from people with ADHD who feel that recreational cannabis use provides therapeutic benefits are common. There is little clinical research to support these claims, however.
View Article
ADHD in the News 2019-08-22
August 22, 2019
Blue Cross Blue Shield: La. has nation's highest rate of ADHD diagnoses among kids
Micronutrients lower gut bacteria associated with ADHD in small, but promising study
Association of genetic and environmental risks for attention-deficit/hyperactivity disorder with hypomanic symptoms in youths
View
ADHD Weekly, August 22, 2019
August 22, 2019
Co-Occurring Mental Health Conditions Are Common
Campus Safety for College Students with ADHD
Webinar: Recognizing And Overcoming Barriers In Parenting
View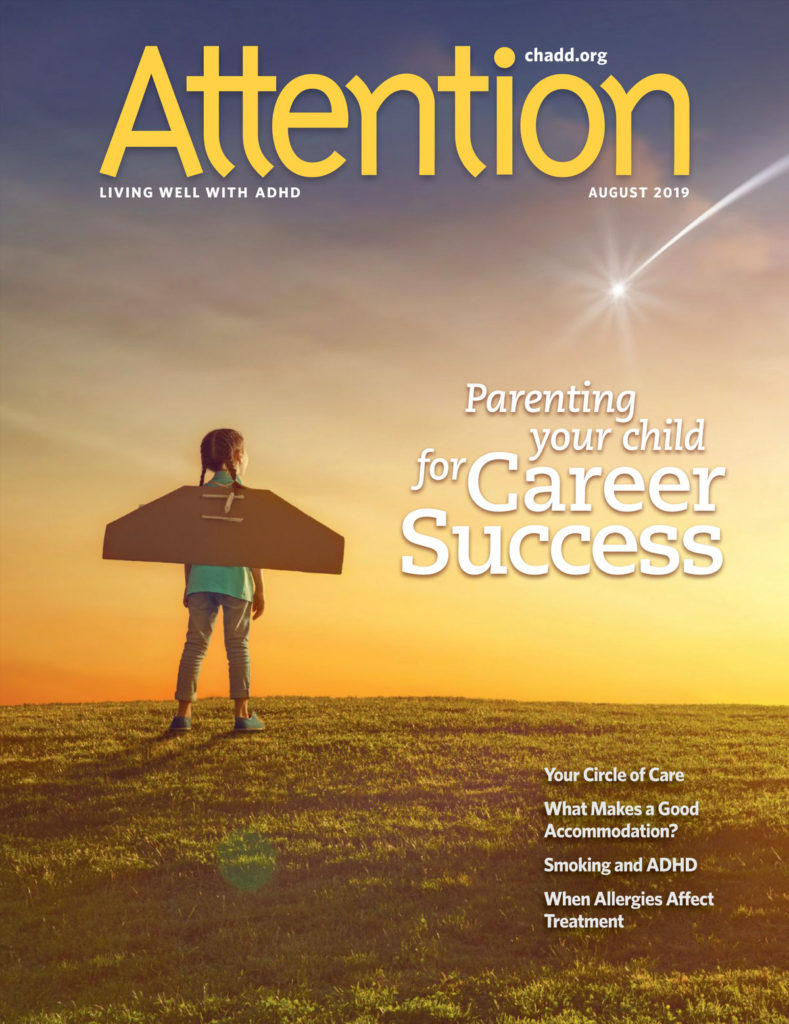 Attention Magazine
Recognized for its excellence, CHADD's bimonthly magazine is rich in practical information, clinical insights, and evidence-based strategies for managing ADHD.
LEARN MORE