The 2023 Online Annual Conference on ADHD agenda is now available.
Check out the online sessions and some of your favorite speakers to start planning your conference experience.
View Agenda
ADHD in the News 2023-11-30
December 1, 2023
Shortage of Adderall and other ADHD drugs expected to last through 2024, despite federal attempts to fix it
Longer Use of ADHD Meds May Boost Heart Risk — Observational data suggest particular risk for hypertension and arterial disease
People taking ADHD medications should closely monitor their heart health, study suggests
View
ADHD Weekly, November 16, 2023
November 16, 2023
#ADHD2023 Conference Provides Practical Support and Guidance
Prepare Your Child to Take Medication When You're Not There
Learning Disabilities and ADHD
View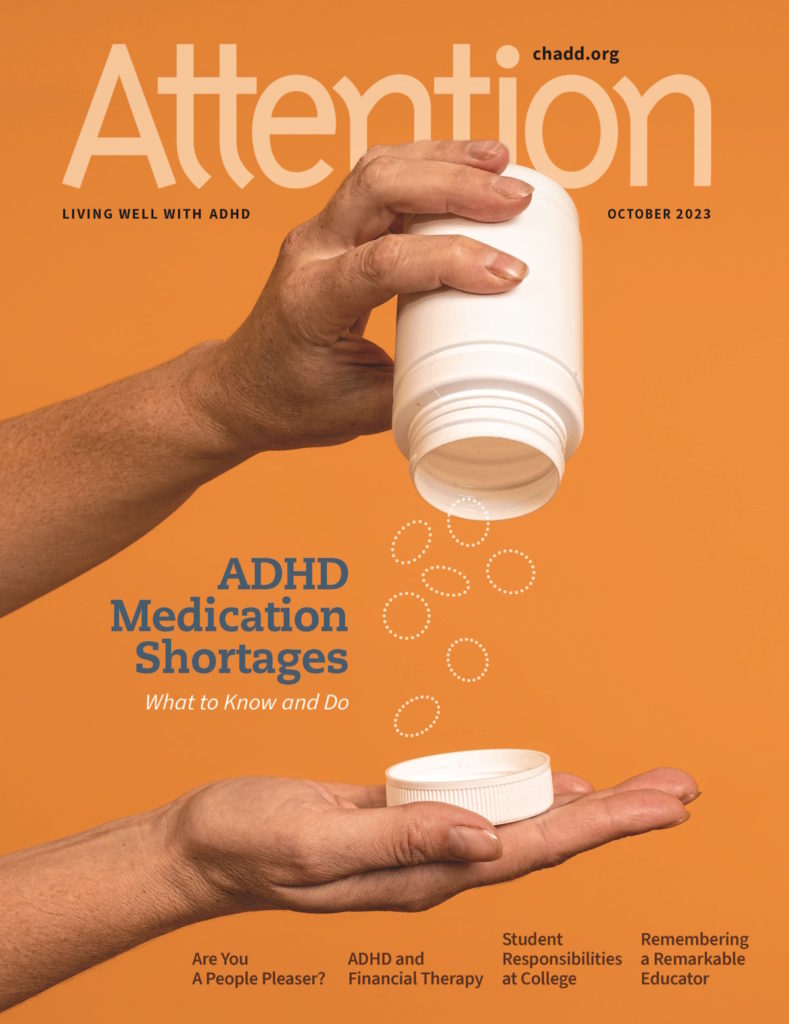 Attention Magazine
Recognized for its excellence, CHADD's bimonthly magazine is rich in practical information, clinical insights, and evidence-based strategies for managing ADHD.
LEARN MORE