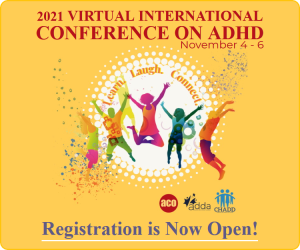 THE NICHOLAS COSTA UNDERGRADUATE SCHOLARSHIP
Congratulations to the scholarship recipients for the Fall 2021 semester!
◦

Jordan Creighton
◦

Faythe Evans
◦

Logan Honeycutt
◦

Chole Johnson
◦

Destney Johnson
◦

Alexis Lynch
◦

Annie Mitnick
◦

Luke Ortiz-Gabe
◦

Shane Quinn
Find Out More
ADHD in the News 2021-09-09
September 16, 2021
Is It a Typical Tantrum or a Sign of ADHD?
Misophonia, Noise Sensitivity, and ADHD: What's the Connection?
What You Can Do When Your Child's ADHD And Defiance Makes You Want To Yell
View
ADHD Weekly, September 2, 2021
September 2, 2021
A New ADHD Diagnosis: The Next Steps
ADHD and Recommended Vaccines, Including for COVID-19: What to Know
Podcasts: Preventing Suicide
View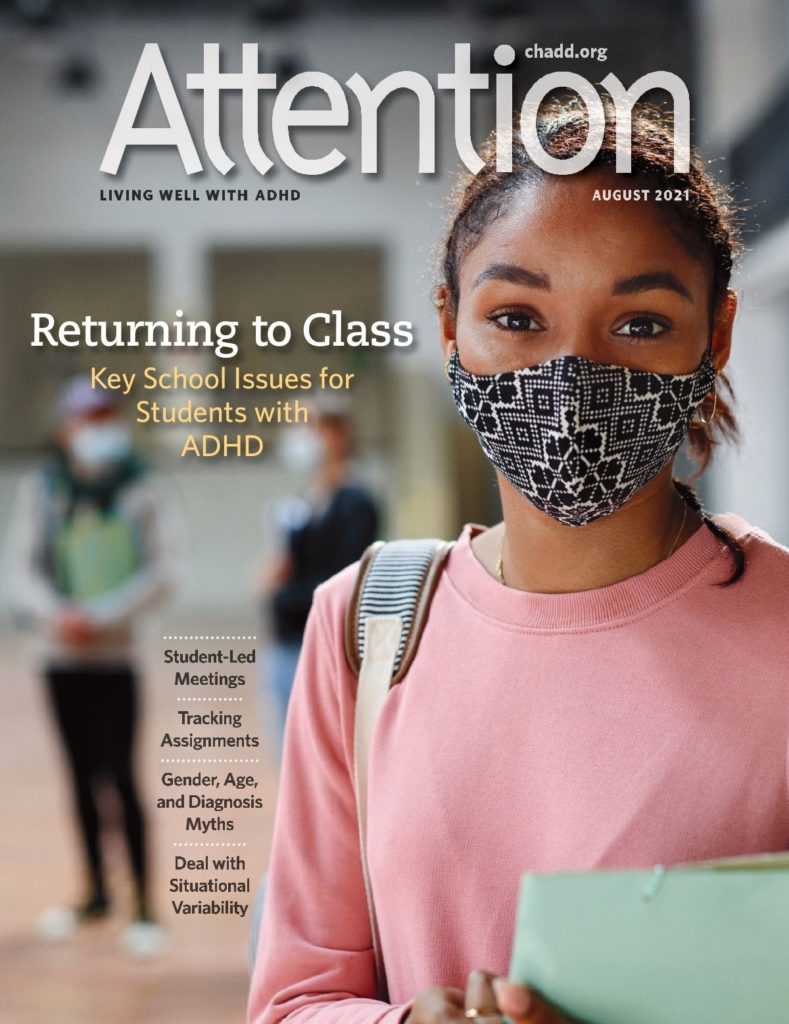 Attention Magazine
Recognized for its excellence, CHADD's bimonthly magazine is rich in practical information, clinical insights, and evidence-based strategies for managing ADHD.
LEARN MORE