We Will Be Here For You
Coronavirus Disease 2019 (COVID-19)
Dear Friends and Colleagues,
The novel coronavirus (COVID-19) outbreak may be stressful for all of us. CHADD is here to help. During these times of uncertainty, the level of anxiety caused by the virus may become problematic, as our ability to focus on our work, studies, and home may become more difficult. During this time, our home life may be disrupted.
Concerns about medication and treatment can create added stress for families affected by ADHD. While we're often advised to obtain a three-month supply of prescribed medications, that is not possible for Schedule II controlled substances, which include certain medications for ADHD. According to the Pharmacist's Manual, a prescriber may issue multiple prescriptions authorizing a patient to receive up to a 90-day supply of a Schedule II controlled substance; however, the following conditions apply: (1) every prescription must be written separately for each 30-day supply; (2) the prescriber must indicate the earliest date the pharmacy can fill each prescription.
We would like to share the following resources and suggestions to help support you and your family:
Worried and Preoccupied? You Can Reduce Anxiety and Live More Confidently
Create Calm: It Really Matters!
ADHD and Homeschooling
Telehealth for ADHD?
How to Talk to Your Child About Scary Events
Centers for Disease Control and Prevention Resources
Coronavirus Disease 2019 (COVID-19)
Protect Yourself and Your Family
CDC's Latest News Releases
CDC's Health Alert Network
Sign Up for CDC Email Updates
CHADD is committed to continuing to be the resource on which you can rely. We will continue to share information with you. Stay with your families, be healthy and safe. Remember to talk with your provider about treatment during this time.
Belynda L. Gauthier, President, Board of Directors
Patricia M. Hudak, President-Elect, Board of Directors
ADHD in the News 2020-04-02
April 2, 2020
Review Calls for More Pharmacogenomics Research on ADHD Treatment Response
Early Childhood ADHD Symptoms May Predict Maladaptive Eating Behaviors
Video games do not cause or intensify ADHD symptoms in children
View
ADHD Weekly, April 2, 2020
April 2, 2020
You Can Manage ADHD and Anxiety During This Public Health Crisis
Staying In Touch With Video Chat
Keeping Extra ADHD Medication On Hand
View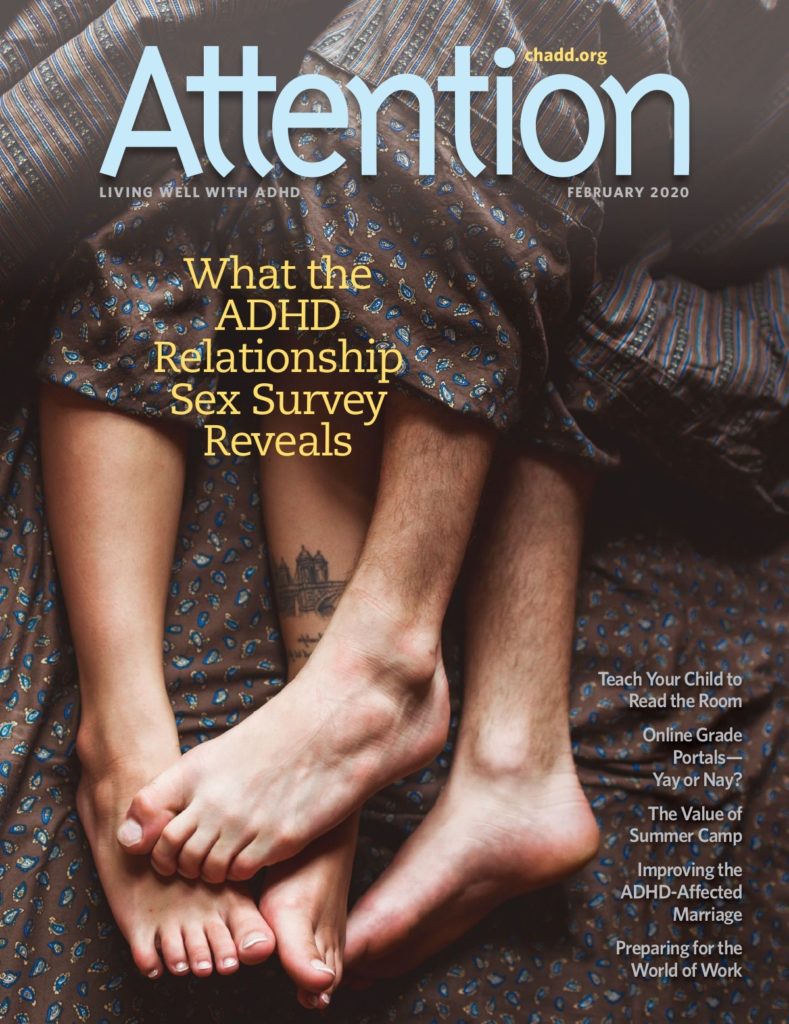 Attention Magazine
Recognized for its excellence, CHADD's bimonthly magazine is rich in practical information, clinical insights, and evidence-based strategies for managing ADHD.
LEARN MORE