Young Scientist Research Awards
Applications for CHADD's 2023 Young Scientist Research Awards are now available. Two awards are available for emerging researchers in ADHD who are current doctoral students or who have completed a doctoral degree in the past three years. Applications are due March 31, 2023.
Learn More
ADHD in the News 2023-03-30
March 30, 2023
Prescriptions for ADHD treatments surged during the Covid-19 pandemic, CDC report shows
Shortage of drugs impacting patients undergoing treatment for ADD & ADHD
Truly Random Drug Testing: ADHD Patients Face Uneven Urine Screens and, Sometimes, Stigma
View
ADHD Weekly, March 16, 2023
March 16, 2023
New Eyewear Might Help Improve Teen Driving Safety
Choose to Be a Supportive Parent
Mira: TDAH complejo con un enfoque en el síndrome de Tourette y el Trastorno de Tics
View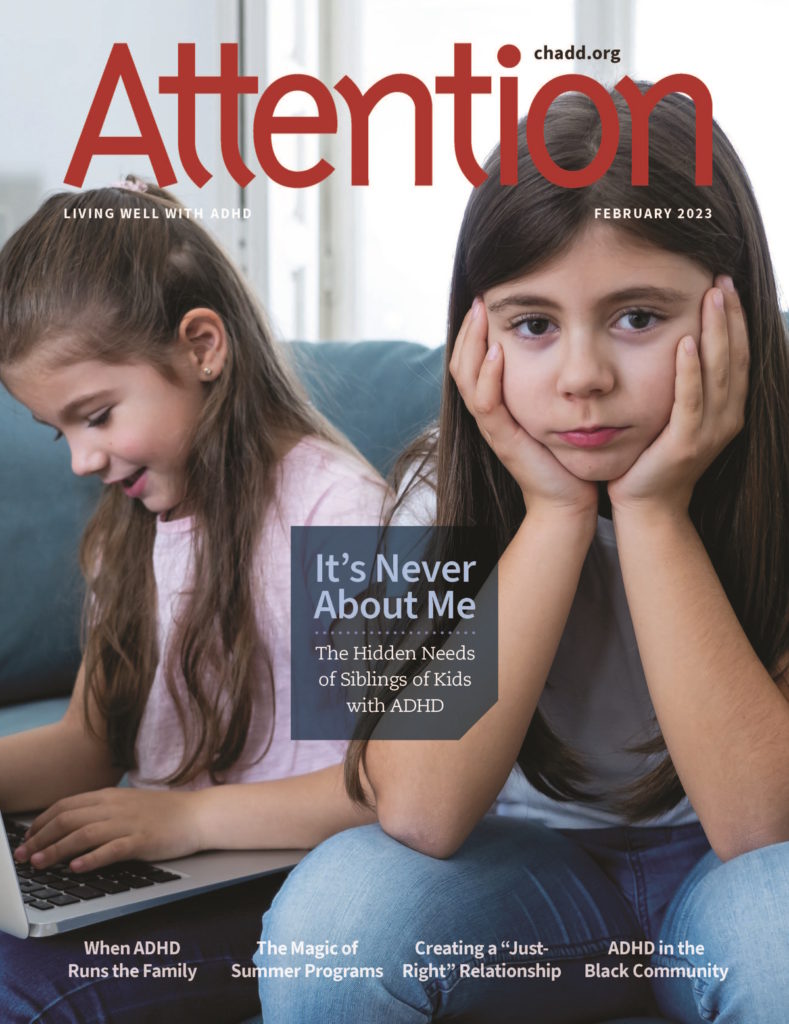 Attention Magazine
Recognized for its excellence, CHADD's bimonthly magazine is rich in practical information, clinical insights, and evidence-based strategies for managing ADHD.
LEARN MORE