ADHD in the News 2021-11-24
November 24, 2021
What Is ADHD Stimming and How Can You Manage It?
Diet changes brain activity in children with ADHD
What to Do if Your ADHD Medication Messes With Your Appetite and Body Image
View
ADHD Weekly, November 18, 2021
November 18, 2021
Who Are the Social Media Influencers Reducing ADHD Stigma?
When Students Attend IEP Meetings: What Parents Should Know
Webinar: Help Your Child Be Less Impulsive
View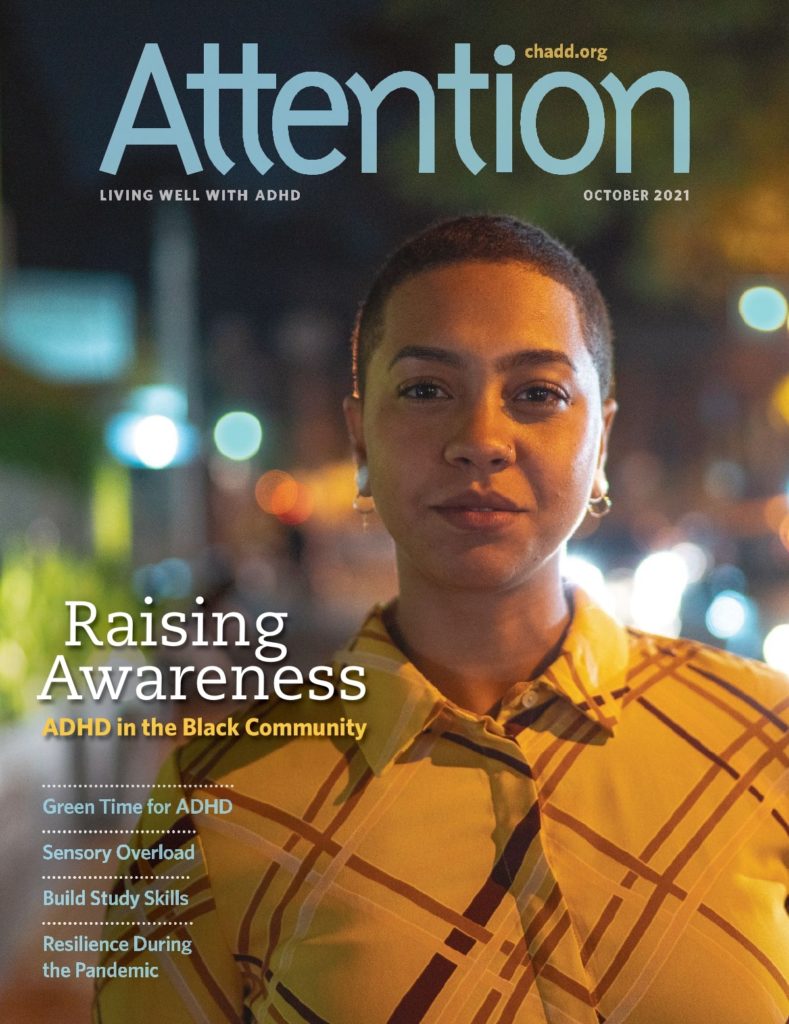 Attention Magazine
Recognized for its excellence, CHADD's bimonthly magazine is rich in practical information, clinical insights, and evidence-based strategies for managing ADHD.
LEARN MORE