Young Scientist Research Awards
Applications for CHADD's 2023 Young Scientist Research Awards are now available. Two awards are available for emerging researchers in ADHD who are current doctoral students or who have completed a doctoral degree in the past three years. Applications are due March 31, 2023.
Learn More
ADHD in the News 2023-02-02
February 2, 2023
Official end of covid emergency injects uncertainty into telehealth
'The worst it's ever been': mysterious US Adderall shortage puts ADHD patients at risk
Interventions for Children With ADHD Might Improve Sleep Outcomes
View
ADHD Weekly, February 2, 2023
February 2, 2023
Black History Month Resources for Families
When They Respond "What?" "Huh?" It Could Be Auditory Processing Disorder
Webinar: Recognize Learning Challenges Early to Improve Academic Success
View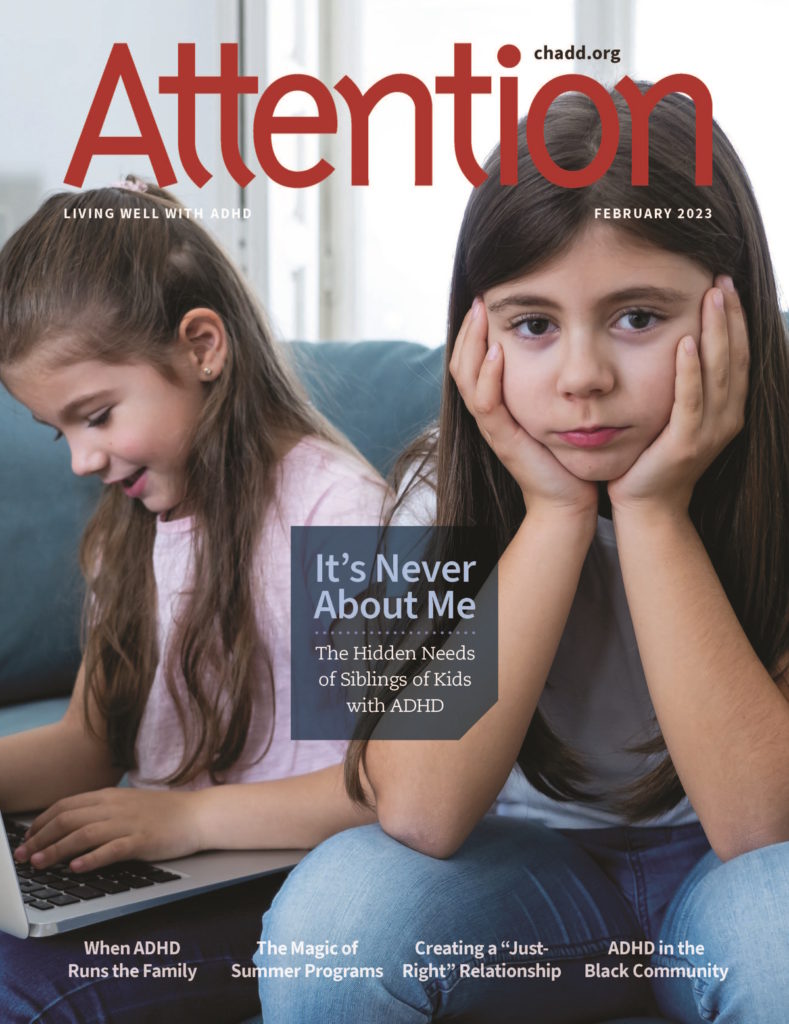 Attention Magazine
Recognized for its excellence, CHADD's bimonthly magazine is rich in practical information, clinical insights, and evidence-based strategies for managing ADHD.
LEARN MORE