THE NICHOLAS COSTA UNDERGRADUATE SCHOLARSHIP
Sponsored by Tris Pharma, Inc.
CHADD is accepting applications for the Nicholas Costa Undergraduate Scholarship to assist students with ADHD in obtaining a degree from a 2-year or 4-year college. The award will help to cover tuition expenses for the upcoming academic year (fall 2020 and spring 2021 semesters.)
ADHD in the News 2020-07-09
July 9, 2020
The Treatment of Tics in Children with ADHD
Diagnosing ADHD in Children and Teens Following a Failure in First-line Medications
Should you be evaluated for ADHD? It's not just a kid thing
View
ADHD Weekly, July 2, 2020
July 2, 2020
Interactive Gaming System for ADHD Symptoms Approved
Summer and Social Safety
Podcast: Building Better Executive Function Skills
View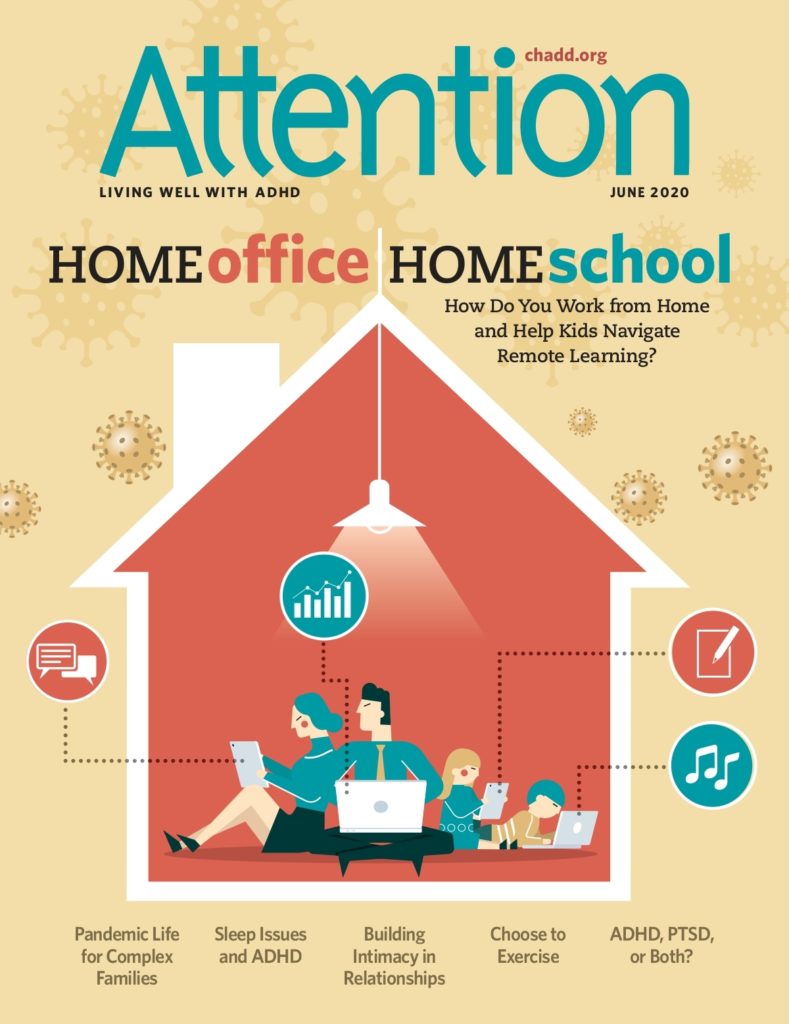 Attention Magazine
Recognized for its excellence, CHADD's bimonthly magazine is rich in practical information, clinical insights, and evidence-based strategies for managing ADHD.
LEARN MORE