ADHD in the News 2021-10-14
October 14, 2021
Smartphone app to track ADHD symptoms, behavior in people with neurodevelopmental conditions
My child won't sit still! Is it ADHD, or an underlying sleep disorder?
More Attention Should be Paid to Immigrant Children With ADHD
View
ADHD Weekly, October 21, 2021
October 21, 2021
ADHD Awareness Month Encourages a Year of New Perspectives
New Education Guidelines in Response to COVID-19 Disruptions
Podcast: Women in Midlife and ADHD
View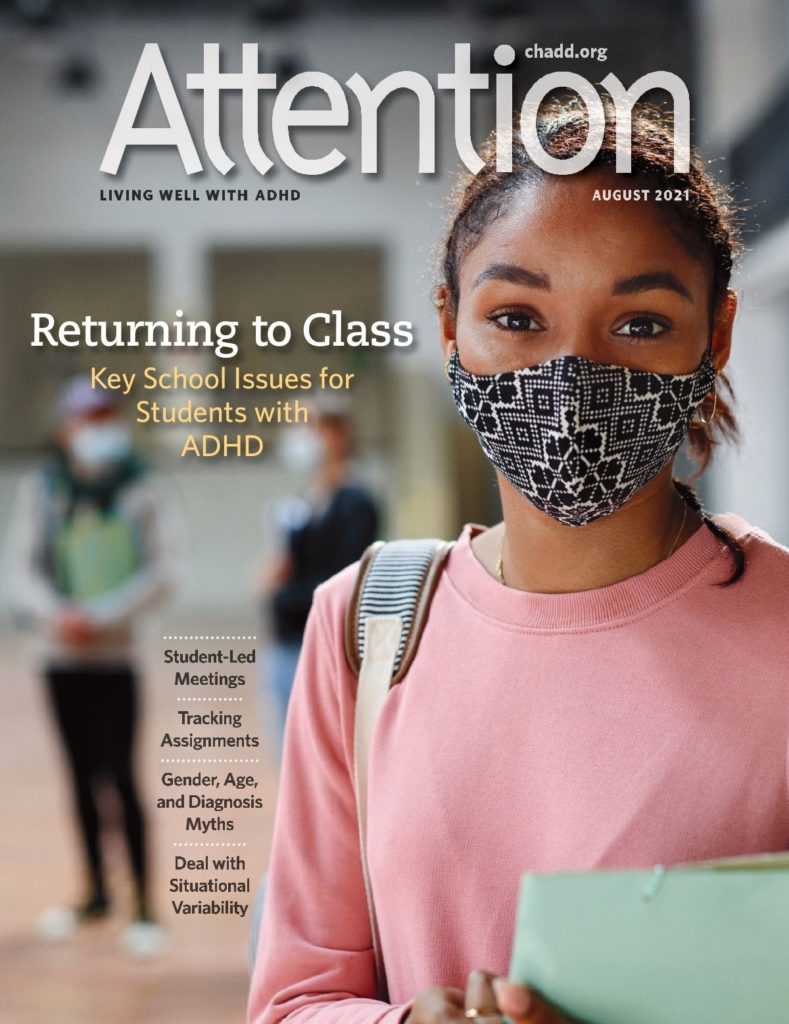 Attention Magazine
Recognized for its excellence, CHADD's bimonthly magazine is rich in practical information, clinical insights, and evidence-based strategies for managing ADHD.
LEARN MORE