THE NICHOLAS COSTA UNDERGRADUATE SCHOLARSHIP
Sponsored by Tris Pharma, Inc.
CHADD is accepting applications for the Nicholas Costa Undergraduate Scholarship to assist students with ADHD in obtaining a degree from a 2-year or 4-year college. The award will help to cover tuition expenses for the upcoming academic year (fall 2020 and spring 2021 semesters.)
ADHD in the News 2020-06-04
June 4, 2020
If you have ADHD, here's how to manage working from home
Treating ADHD Through Telepsychiatry During COVID-19
The Connection Between Headaches and ADHD
View
ADHD Weekly, June 4, 2020
June 4, 2020
Make the Most of Summer Day Trips
Wrap Up the School Year with an Academic Team Meeting
Podcast: Helping African-American Students with ADHD Succeed
View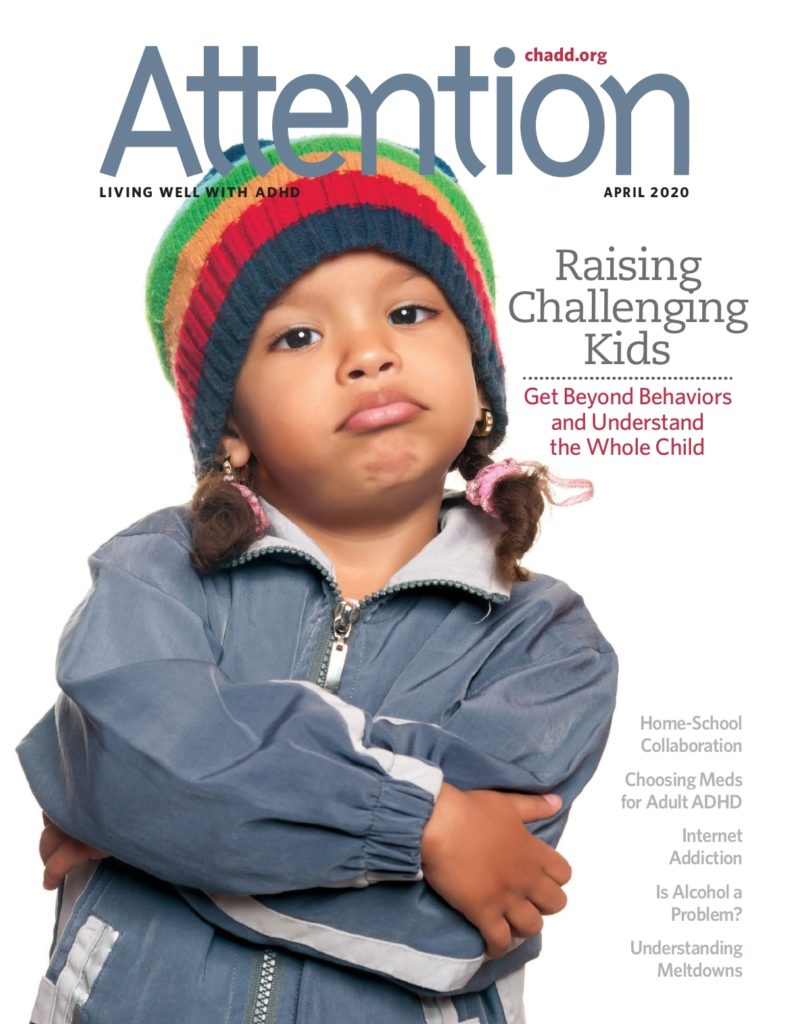 Attention Magazine
Recognized for its excellence, CHADD's bimonthly magazine is rich in practical information, clinical insights, and evidence-based strategies for managing ADHD.
LEARN MORE