CHADD launches memberships for $5 per month
CHADD has just launched its $5 per month membership option available to Individuals, Families and Teachers. Just $5 per month will give you full access to membership benefits, services and discounts.
Take advantage of this opportunity today! For just $5 per month you have unlimited access to the member areas of the website, the print edition of Attention magazine and archives, discounts on services, etc.
ADHD in the News 2019-01-10
January 10, 2019
New Research Suggests Untreated ADHD Reduces Life Expectancy by Young Adulthood—Treatment May Help to Address the Problem
ADHD Tied to Valproate in Pregnancy
Practices network to improve care for children with ADHD
View
ADHD Weekly, January 10, 2019
January 10, 2019
The Message is Clear: Treating ADHD Increases How Long You May Live
Executive Function Affects Your Life and Goals
Podcast: How Does Treating ADHD Improve Health?
View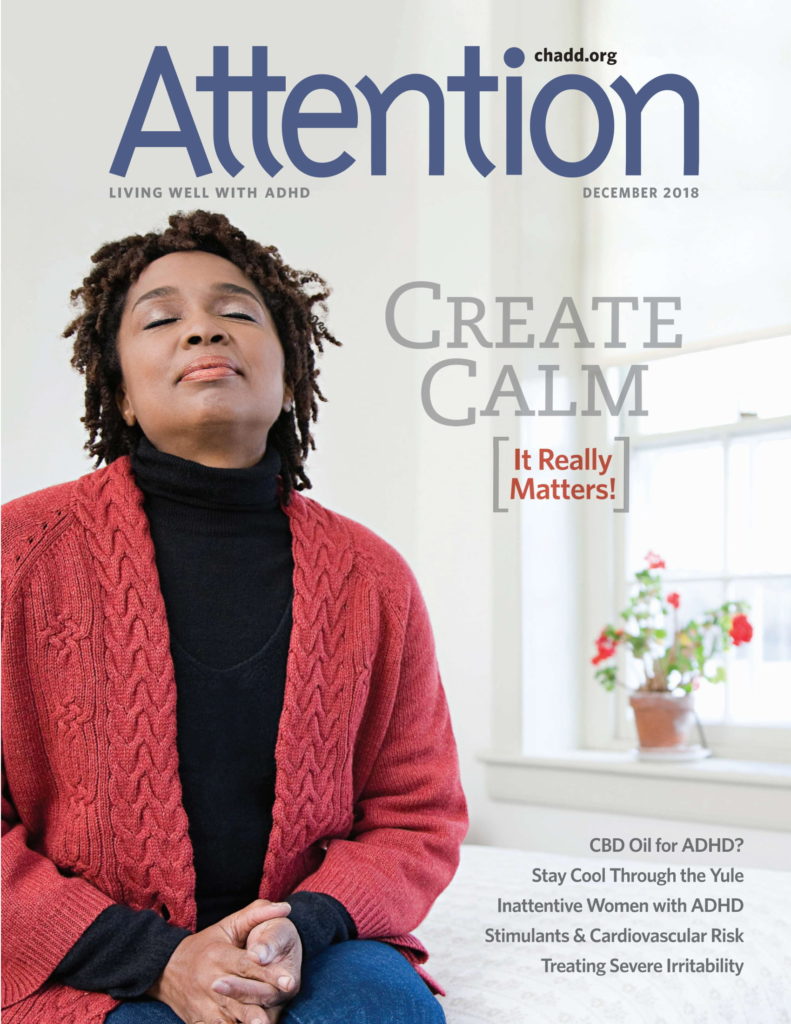 Attention Magazine
Recognized for its excellence, CHADD's bimonthly magazine is rich in practical information, clinical insights, and evidence-based strategies for managing ADHD.
LEARN MORE