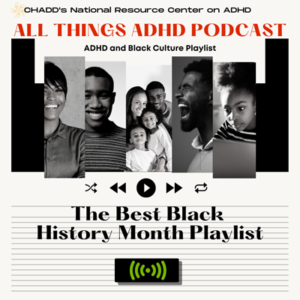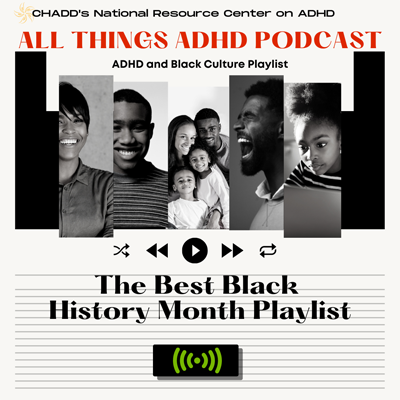 The ADHD and Black Culture playlist will help raise awareness and educate African Americans about ADHD and other mental health challenges. It will also inform educators, healthcare providers, and other communities about the challenges and concerns Blacks face in America, whether or not they have ADHD. Research suggests, for example, that Black children are either underdiagnosed or overdiagnosed and are less likely to receive treatment, which may have severe consequences for their life expectancy. Research also shows a correlation between untreated and undiagnosed ADHD in African Americans and the school-to-prison pipeline.

CHADD's National Resource Center on ADHD wants to help everyone, especially African Americans, learn the facts and warning signs about ADHD before the consequences are too high. Through the recordings in this playlist, you will learn from experts about ADHD symptoms, diagnosis, treatment options, management strategies, and the challenges that result from stigma and shame. But most of all you will learn that hope and support are available.
Check back often, as this playlist will be updated regularly. We would love to hear from you. Please send us feedback on how we are doing and what topics you would like us to address.
Thanks for listening!