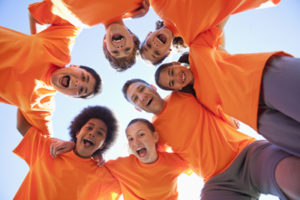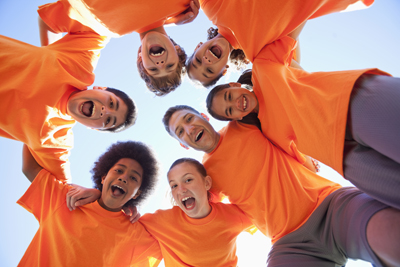 Often when we think we know something too well, it's time to step back and take a new perspective on the topic. This ADHD Awareness Month challenges us to look at what we thought we knew and develop a new, and maybe better, understanding of ADHD.
CHADD is joining with the ADHD Coaches Organization (ACO), the Attention Deficit Disorder Association (ADDA), and ADHD Europe for ADHD Awareness Month. Together, we are "reframing ADHD and discovering new perspectives."
New Perspectives on ADHD video series
The ADHD coalition takes a new approach with its "New Perspectives" video series. Leading experts in ADHD research, treatment, and coaching give their perspectives and answer common questions about ADHD. The short videos appear on the ADHD Awareness Month website and on its Facebook  and Twitter social media channels, along with highlights on Instagram.

Taking part in the video series are Melissa Orlov, Prof. Samuele Cortese, Dulce Torres, Dr. J. Faye Dixon, and Dr. Thomas E. Brown.
"ADHD awareness is growing around the world, but there's still a huge lack of understanding, a lot of misconception about what ADHD is and what it isn't," says Roxanne Fouché, director of the ADHD Awareness Month Coalition. "When you think about it, when there are people who are not recognized, and are not getting treated for ADHD, it takes this huge toll on their mental health, on their general well-being, on communication and relationships, on unemployment, underemployment, health, estimated life expectancy. The more that we can get the word out of what ADHD is, the more people can be assisted and helped, and it's good for everybody. It's a win-win."
Providing trusted information
"We have the evidence-based information for ADHD," says Patricia Hudak, president of CHADD's board of directors. "It's reliable, it's credible. The ADHD professionals involved with CHADD are the best of the best in the world of ADHD. As home to the CDC-funded National Resource Center on ADHD, CHADD has the experts to review the science and provide easy-to-understand descriptions for parents, adults, teachers, and other caregivers. "CHADD's National Resource Center provides information to the ADHD community through written resources, videos and podcasts. Its health information specialist team answer and return phones calls from community members seeking more information or a place to start when newly diagnosed with ADHD. They can be reached at 1-866-200-8098, Monday through Friday, 1-5 PM ET.
Sponsored by leading organizations
CHADD, ACO, and ADDA represent the more than 17 million Americans affected by ADHD. They are again partnering with ADHD Europe, which advocates for the rights and dignities of people with ADHD throughout the European continent.
"CHADD is committed to continuing to be the resource on which you can rely," Ms. Hudak says. "Getting reliable answers helps people to make decisions that improve their lives."
"ADDA is committed to ADHD awareness because we want to live in a world that values inclusion, embraces neurodiversity, and celebrates ADHD," says Duane Gordon, president of ADDA. "We're working to make it possible for adults with ADHD to thrive by providing online education and support in a welcoming and safe environment."
"The goal of ADHD Awareness Month is to raise awareness, provide reliable information, remove the stigma, and highlight the available supports that enable individuals and families to thrive with ADHD," says Tamara Rosier, PhD, president of ACO. "At ACO, we are dedicated to sharing information about various treatment options for ADHD, supporting the continued professionalism of ADHD coaches, as well as providing to the public the most comprehensive list of professional ADHD coaches anywhere."
Random drawing for creative submissions
As part of community engagement during the awareness month, the ADHD Awareness Coalition is hosting a drawing for ReadyRocker chairback rockers. To enter, community members can share their inspiring ADHD memes, ADHD stories, and ADHD art. Submissions will be entered into a random drawing for valuable prizes offered by ReadyRocker, ADDA, ACO, and CHADD. In addition to the chairback rockers, prizes include a year's membership to ADDA and CHADD, as well as several ADHD coaching/consulting sessions.
All submissions must be received by October 28, 2021, to be entered into the drawing. The drawing will be at random, and winners will be notified individually. There is one prize per winner; not all entries will win.
Submissions will be highlighted on the ADHD Awareness Month Facebook page, Twitter, and website.
To learn more and to submit your art, story, or meme, go to ADHDAwarenessMonth.org.
Trusted resources on ADHD:
Join the discussion: How are you helping to raise ADHD awareness?