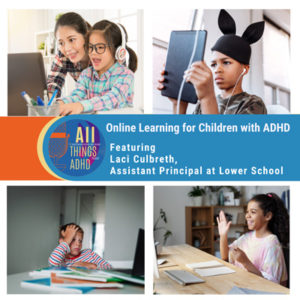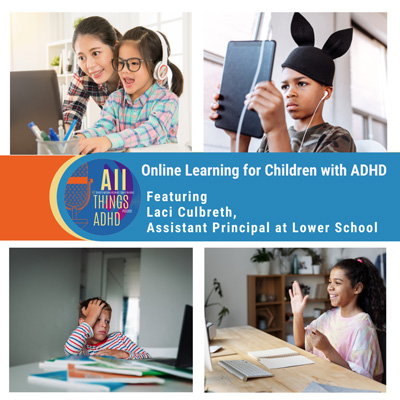 All Things ADHD:
Online Learning for Children with ADHD
Featuring Laci Culbreth, MEd
Students who have ADHD already face learning challenges while in the classroom. Switching to online learning takes away some of the supportive structures most students with ADHD need to be productive. Laci Culbreth is the assistant principal at Lower School with Chatham Academy, which specializes in educating students with ADHD and other learning differences. She offers tips and strategies for parents and teachers to create a practical online learning experience for students. She also provides insight into apps that will help students with learning and productivity.
Laci Culbreth, MEd, began with Chatham Academy in Savannah, Georgia, in 2014. She received a Bachelor of Arts in Communications from Montana State University and a Masters in Special Education from Armstrong Atlantic State University, Georgia. Mrs. Culbreth has been an educator for more than 10 years.