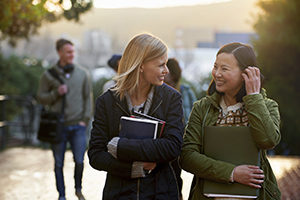 ADHD 365 Podcast:
Navigating College with ADHD, Preparing for Success
Featuring Judy Bass, CEP
The transition from high school to college is a time for students with ADHD to show their independence and not rely too much on their parents' support. But college is dramatically different from high school. With increased academic demands, differences in teaching methods and grading procedures, and fewer available accommodations and supports, many students soon find themselves falling behind. Judy Bass, a certified educational planner, talks about the learning supports and interventions that help students who learn differently to succeed in college.