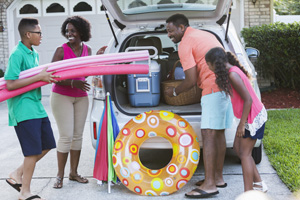 ADHD365:
Summertime Strategies to Address Your Child's ADHD at Home
Featuring Carey A. Heller, PsyD
Parenting any child comes with rewards and challenges, especially when your child has ADHD. However, if the symptoms of ADHD—disorganization, emotional irregularity, difficulty staying on task—go unmanaged, they cause disruption to family life, creating stress and anxiety for everyone. In this episode, Dr. Carey Heller talks about behavioral strategies that can help you manage a child's ADHD at home, especially during the summer break.