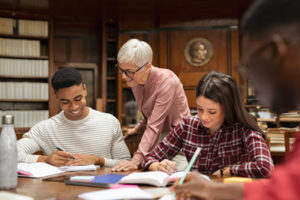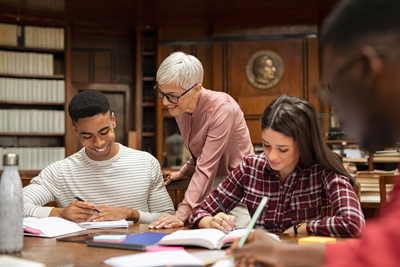 Ask The Expert
Navigating College with ADHD: Preparing for Success!
Featuring Sharon Saline, PsyD

Are you a current or future college student who isn't sure how to make a strong transition to higher education?
Dr. Sharon Saline will help you figure out how to get what you need to set yourself up for success at college or university. She'll show you how to discuss accommodations with professors, use the resources of the student services office, and how to overcome anxiety about these conversations. You'll leave with practical tools to manage your time, stay organized and keep motivated academically, personally and socially.
Learning Objectives:
Describe appropriate accommodations for college students with ADHD and learning disabilities.
Learn how to advocate for yourself with professors, instructors, and learning support staff.
Develop strategies for time management, organization, and motivation.
Manage anxiety and shame about executive functioning challenges related to ADHD.
Sharon Saline, PsyD, has focused her work on ADHD, anxiety, learning differences and mental health challenges and their impact on school and family dynamics for more than 30 years. Her unique perspective, a sibling of a child who wrestled with untreated ADHD, combined with decades of academic excellence and clinical experience, assists her in guiding families as they navigate from the confusing maze of diagnoses and conflict to successful interventions and connections. Dr. Saline funnels this expertise into her book, What Your ADHD Child Wishes You Knew: Working Together to Empower Kids for Success in School and Life. Her book received Best Book Awards winner by American Book Fest and the Gold Medal from Moms' Choice Awards. She recently published The ADHD Solution Deck.