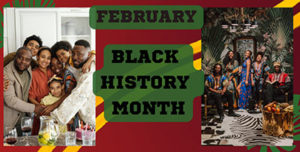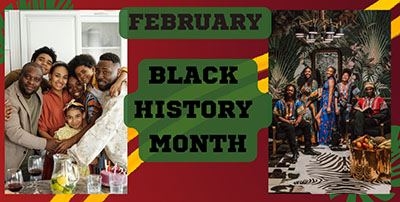 This Black History Month, CHADD focuses its resources toward the needs of Black Americans who have ADHD. Black Americans are more often diagnosed with ADHD than other groups, but contend with barriers to the healthcare, education, and treatment needed to address their personal challenges and to thrive in life.
Barriers can also come from the misinformation and stigmas that surround ADHD and mental health conditions within the Black community. Meeting the needs of Black families affected by ADHD and dispelling some of the stigmas are the goals of CHADD's efforts this February.
"Generally, the African American community struggles with mental health, talking about it, and owning it because we don't want something else added to our list of issues," says Major Brandi Walker, PhD, an active-duty officer in the Army's Medical Services Corps who serves as a clinical psychologist at Fort Bragg, North Carolina. "We're already dealing with financial problems or getting access to resources as it is. Being told that you have ADHD or believing it means, 'Oh, my gosh. There's something else wrong with me.'"
"The issue of being proactive, and taking care of these things early is the best intervention that you can make," says Napoleon Higgins, MD, in conversation with Max Wiznitzer, MD, co-chair of CHADD's professional advisory board. Dr. Higgins was the keynote speaker for the 2022 Annual International Conference on ADHD. He is a child, adolescent, and adult psychiatrist in Houston, Texas, and the executive director of Black Psychiatrists of America.
"One of the best things we could do is educate the community and reach out to make sure that people are not falling through the cracks," he says. "ADHD can produce hopelessness or a loss of job, a loss of finances, risk of incarceration, all of those things. Giving people a sense of hope comes with understanding, and intervention gives the hope back. ADHD is a medical problem, and it's a treatable medical problem."
Resources to address ADHD challenges
"CHADD has begun taking intentional, meaningful actions to increase awareness of social injustice and identify ways we can meet the needs of underserved communities," says Patricia M. Hudak, president of CHADD. "I have been reaching out to Black and Hispanic professional organizations, such as clinicians, educators, etc., to create partnerships with CHADD. This could include individual members serving on our various boards and committees, collaborating with local chapter leaders, conducting national webinars or podcasts."
CHADD's Black History Month webpage highlights Attention magazine articles, podcasts, and videos focusing on the needs and experiences of Black Americans navigating mental health care for ADHD and addressing issues related to education, stigma, and community building.
In addition to these resources, CHADD's National Resource Center on ADHD has created a series of fact sheets on ADHD, its diagnosis, and approaches to treatment. These can be found at CHADD.org under About ADHD and ADHD Fact Sheets.
Becoming proactive regarding ADHD
Seeking an evaluation for a child, teen, or an adult and then discussing educational and treatment options can improve life for that person and their family.
Using the available resources and working to educate others about ADHD are proactive steps to improve life and foster success in ways that are meaningful for the individual.
"The fear of labels and the fear of the country and the fear of what happens to people of minority races or ethnically diverse races that causes the family to be like, 'Oh, no, no, no, not my child,' because they've heard so many horror stories that can occur," Dr. Higgins says. "But I say, 'This is not the end of the story. This is the beginning of the story of how we get all these things better and we take advantage of everything that we have available to us.'"
Resources for Black History Month:
Join the conversation: How are you celebrating Black History Month?