DIVERSITY, EQUITY AND INCLUSION (DEI) COMMITTEE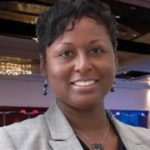 Shirelle F. Pearson, MBA, GBA, Co-Chair
Shirelle F. Pearson is an Account Manager with Marsh & McLennan Agency (MMA) in their New York City Employee Health & Benefits Office, with over 30 years of experience with an insurance carrier, human resources, and group benefits consulting.  She also extends her knowledge to her graduate students as an adjunct professor with the New York Institute of Technology.  She sort resources to support her newly diagnosed son and found CHADD quite valuable in her ADHD educational pursuits, for herself and family.  In 2014, she accepted the role of Treasurer for the Nassau County Chapter, and accepting the additional role of Coordinator in 2018.  Having recently assumed membership on the National's Diversity, Equality & Inclusion Committee, she is currently pursuing an ADHD parent coaching certification.
Her career has allowed her the opportunity to effectively communicate across organizations, and implement thoughtful benefits and wellness recommendations; positively affecting the lives of thousands of employees and their families.   Shirelle is a published essayist, who enjoys helping clients empower employees through emotionally intelligent strategies, which foster better health, employee satisfaction, higher productivity, and loyalty.  She is a member of MMA's Diversity Equality & Inclusion Council, and Aspire Mentorship Program; also volunteering time with the New York Metro Area Chapter of the International Society Certified Employee Benefits Specialist (ISCEBS) in the capacity of Director of Programs, and Chapter ISCEBS Chapter Working Group Member.
Shirelle is a life-learner and critical thinker who believes collaboration, is the best way to build a strong village that elevates everyone.   She earned her BBA from Adelphi University, MBA from Dowling College and Group Benefits Associate Certificate from the International Foundation of Employee Benefit Plans in partnership with Wharton School of the University of Pennsylvania.  Her crowning achievements are her marriage of 25 years, and the role of doting mother to her two sons.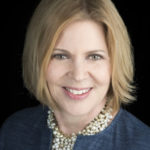 Donna Orem, National Association of Independent Schools, Co-Chair
Donna Orem was named President of the National Association of Independent Schools in November 2016. NAIS provides services to more than 1,800 schools and associations of schools in the United States and abroad, including 1,500 nonprofit, private K-12 schools in the U.S.
Orem served as the Chief Operating Officer for NAIS for 11 years before becoming president. She joined NAIS in 1998 as the Vice President for Educational Leadership, later becoming the Vice President for Strategic Initiatives and Research. Prior to joining NAIS, she served as the Vice President for Products and Services Development at the Council for Advancement and Support of Education. She also served as Associate Director for The American Association of University Women.
Orem speaks frequently about leadership, governance, trends in independent education, and workforce development and is the author of numerous books and articles.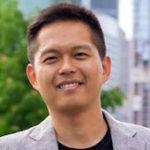 Stephen Chen
Stephen Chen is a board-tested operational leader and CFO who connects people and initiatives that can improve business and societal outcomes at the intersection of technology and business transformation. Chen was educated at Texas A&M Corpus Christi, New York University, and Brown University. He is a public and private board member of several companies, including Phunware, Kent Moore Capital, BioIntegrate, and formerly Anchor Fundings. He was previously the chief investment officer for a UHNW commodities-based family office and started an alternative asset fund that was collateralized by assets in excess of $2B. Chen brings twenty years of executive experience in financial services and technology, where he has built up particular expertise in sales, capital markets, strategic partnerships and investments, as well as growing and scaling business operations in the United States and Asia. He is a member of the US Chamber of Commerce in New York City, the Urban Land Institute, New York Investment Network, and Network for Teaching Entrepreneurship. His philanthropic work has been covered by the Wall Street Journal, New York Times, Washington Post, Fox News, ABC, and NBC. He has spoken at Yale, Brown, NYU, and Columbia University and is the recipient of the Orphans International Global Citizenship Award, the Dragon 100 Fellowship, and the C.V. Starr Fellowship. He has been profiled in two books, Luck Does Not Exist by Mario Calabresi and Inspired! by Vik Venkatraman.