SAVE THE DATE 
2021 VIRTUAL INTERNATIONAL
CONFERENCE ON ADHD
November 4 - 6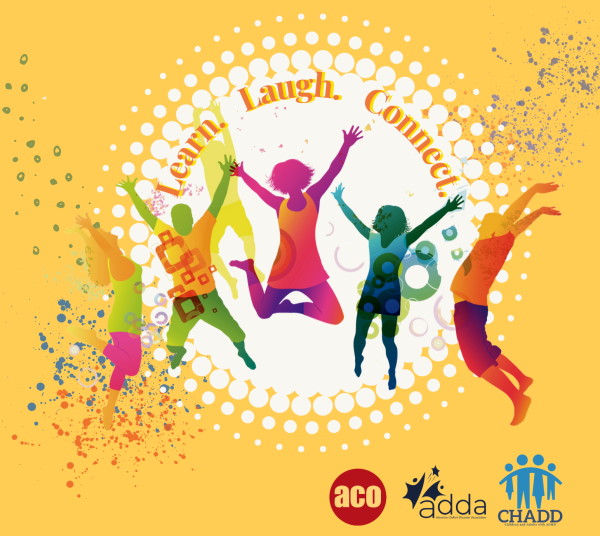 Psychologists, and Other Mental Health Professionals
CHADD has been accredited as an Authorized Provider by the International Association for Continuing Education and Training (IACET). In obtaining this accreditation, CHADD has demonstrated that it complies with the ANSI/IACET Standards which is recognized internationally as a standard of good practice. As a result of the Authorized Provider status, CHADD is authorized to offer IACET CEUs for programs that qualify under the ANSI/IACET standard.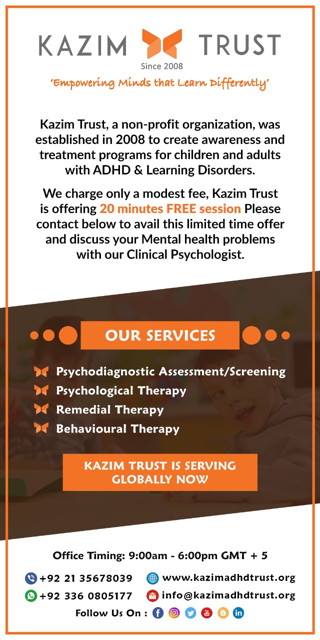 Annual 32nd International Conference on ADHD
2020 Virtual Conference
November 5 - 7, 2020
by Zara Harris, OT
Attention Magazine August 2020
Good question—we are all about to find out! Not all the details are fixed yet, but at press time, here is what we know about the 2020 Virtual Annual International Conference on ADHD.
Instead of flying to Dallas and staying in a hotel, you can attend this year's conference from the comfort of your home using your computer, tablet, smartphone, or—better still—streamed from your TV. You can invite your friends, or not, and share the experience with others over social media. And the cost of attendance will be lower.
Schedule
There will be a conference schedule as usual, though we will be starting at 10 AM EST in order to accommodate those in different time zones. You will be able to watch keynotes and lectures in real time, or catch up with them later on your time. Each educational session will have been pre-recorded to make sure there are no glitches, but there will be a live Q & A with the presenter following each presentation. (Although, obviously, if you choose to watch later you will not be able to take part in the live Q&A.) This does mean that you can potentially attend all of the education sessions—now that is value for your money!
Continuing Education Credits
These will be available as before, for those professions that offer credits for certain sessions. Details will be available closer to the event. There will be a time limit for obtaining continuing education credits—one week following the conference. Sessions may be available to watch after this time, but credits will not be available. It will be the individual attendee's responsibility to check which sessions offer credit for their professional organization. There will be a fee for CE credits.
Keynotes
We will have, as before, three exciting keynote presentations. John Ratey, MD, and Kathleen Nadeau, PhD, will speak on this year's conference theme: "Strong Minds, Healthy Lives." Watch out for confirmation of the third exciting speaker, who will address the theme from a personal perspective. As always, these will be inspirational, educational, and entertaining sessions.
General conference educational sessions
We will have 64 pre-recorded, one-hour sessions with live question-and-answer periods covering a range of topics related to ADHD for children, teens, parents, teachers, clinicians, and researchers. You will come away with a vast knowledge of up-to-date information, brimming with ideas as to how to build new strategies into your own life. And this year as you will not be bound by time and space—you can watch them all if you want.
ADHD Professional Institutes (API)
There will be a day of in-depth sessions for professionals, some lasting one hour, some three hours, that will offer continuing education credits where applicable. These are designed for healthcare professionals, educators, coaches, physicians, psychologists, social workers, parents of children with ADHD, and adults with ADHD. Although primarily for providers, these are open to all. There is an additional fee to attend.
Non-Session Activities
Start your day off right by getting grounded through a daily guided mindful meditation. Join us for learning opportunities, such as Games that Practice Executive Functions, Emotional Drivers for Financial Decisions, or Improvisation for Learning Social Skills, to mention just a few. Meet up and connect with peers over lunch. Get the support and understanding only people living your reality can convey. Groups include African Americans with ADHD, Young Adults with ADHD, LQBTQ with ADHD, High IQ and ADHD, Couples with ADHD, and Non-ADHD Partners. Crowd favorites like the Talent Show, the Women's Unity Luncheon, and Coach Speed Dating are being adapted so that they are accessible virtually. Activities include other ways to learn, such as facilitated discussion groups, a film screening, and more.
Exhibition Hall
Believe it or not, we are going to have a Virtual Exhibition Hall, too. Watch for more information coming soon.
All in all, this will be a new experience, exciting and different in many positive ways. We will all miss the opportunity to be physically together, but it does mean that many more people will be able to participate free from the need to take time off, to travel—and at a lower cost. So, tell your family and friends and come and join us in November for a truly enlightening ADHD event.
---
With over thirty years of experience as a pediatric occupational therapist, Zara Harris, MS, OT, is licensed in both the United States and the United Kingdom. Specializing in helping students who are struggling with handwriting, homework, attention, time management, and organization, Harris has worked with international schools on three different continents. She is deputy co-chair of Attention's editorial advisory board and a member of CHADD's conference committee.
2020 Conference to be Held Virtually in November
Lanham, MD (Oct. 23, 2020)—More than 1,000 members of the global ADHD community will convene from November 5 through 7 for the 2020 Virtual International Conference on ADHD. This premier event, hosted by three leading nonprofit organizations─CHADD (Children and Adults with Attention-Deficit/Hyperactivity Disorder), ADDA (Attention Deficit Disorder Association), and ACO (ADHD Coaches Organization)─delivers three days of ADHD-focused science, education, and essential information. The intended audience includes adults with ADHD, parents and caregivers of children with ADHD, educators, mental health clinicians, coaches, advocates, and medical professionals who diagnose and treat patients with ADHD.
This year's conference, themed "Strong Minds, Healthy Lives," will feature 60 general sessions and 20 ADHD Professional Institute (API) workshops presented by renowned ADHD clinicians, researchers, and coaches; numerous peer-to-peer sessions, activities, and networking opportunities; a virtual exhibit hall; a talent show; and much more.
"Our 2020 theme is based on cutting-edge research conducted by Russell A. Barkley, PhD, which clearly shows that untreated ADHD can have a significant negative impact on both mental and physical health, and ultimately, life expectancy," said CHADD Professional Expert and Conference Co-chair Ari Tuckman, PsyD. "Little did we know when we began planning this conference a year ago that we would be living through a pandemic, making it all the more important for individuals with ADHD to live a healthy lifestyle. We hope the conference will provide participants with the practical strategies they need to navigate through these especially challenging times and live a longer, healthier life."
Featured as this year's keynote speakers are John Ratey, MD, Associate Clinical Professor of Psychiatry at Harvard Medical School, who will discuss "Using Exercise in the Treatment of ADHD"; Kathleen Nadeau, PhD, Founder/Clinical Director, Chesapeake Center for ADHD, on the topic of "How Lifestyle Determines our Future"; and Sinbad, who will deliver the closing keynote titled "You, Me and ADHD… A Day in the Life of One of America's Funniest Comedians."
Session topics include Living Well With ADHD; Supporting Children with ADHD at School and at Home; Adapting to Special Education in the Era of Distance Learning; Successful Transitioning to Adulthood: What Clinicians and Educators Can Do to Prevent or Remediate Failure to Launch; The Struggle Is Real: People of Color and ADHD; Mindfulness Training for Adults with ADHD; More Joy, Less Complication for Couples Impacted by ADHD; and many more. The complete agenda can be found here.
"While it's disappointing that we can't gather in person this year," said Dr. Tuckman, "we expect that holding the conference virtually will benefit the ADHD community in greater numbers, as this format presents a much more convenient and substantially less expensive way to attend. We've made sure to still build in several opportunities to interact with our speakers and other attendees, which is an important part of the conference experience. And most of the sessions will be made available to registrants for a full two weeks following the conference. We're really pleased to be able to enhance access and foster connections at an especially critical time in the ADHD community."
Attention-deficit/hyperactivity disorder (ADHD)―a neurodevelopmental disorder characterized by developmentally inappropriate levels of inattention, impulsivity, and hyperactivity―affects 17 million children and adults of every age, gender, IQ, religion, and socioeconomic background across the United States. Despite overwhelming scientific evidence, endorsed by the most prestigious medical organizations in the world, there is still a great deal of inaccurate information circulating, leading to confusion and doubt among uninformed or misinformed audiences.
Without proper identification, diagnosis and treatment, ADHD can have potentially devastating consequences, including school failure, job failure, family stress and disruption, depression, relationship problems, substance use issues, delinquency, accidental injuries, legal difficulties, and reduced life expectancy. ADHD is highly manageable with an individualized multimodal treatment approach that can include behavioral interventions, parent and patient training, educational support, and medication. Raising awareness about ADHD, and sharing evidence-based information and best practices, is paramount.
For more information about the conference or to register, please visit the 2020 Virtual International Conference on ADHD website.
CHADD (Children and Adults with Attention-Deficit Hyperactivity Disorder) is dedicated to improving the lives of the 17 million children and adults in the United States living with ADHD, as well as their families, educators, and healthcare professionals, through support, training, education, and advocacy. Visit chadd.org or call 301.306.7070 to learn more.
ADDA (Attention Deficit Disorder Association) provides information, resources, and networking opportunities to help adults with ADHD lead better lives. The organization brings together science and the human experience for adults with ADHD and professionals who serve them. Visit add.org or call 800.939.1019 to learn more.
ACO (ADHD Coaches Organization) is the worldwide professional membership organization for ADHD coaches, and is committed to being the outstanding resource for this profession. Visit adhdcoaches.org or call 888.638.3999 to learn more.
Conference recordings from several past Annual International Conferences on ADHD are available for purchase online! If you missed out on any of these events, or want to revisit your favorite conference sessions, please select from the available recordings: