CHADD Hall of Fame Award
2022
Ingrid Alpern, JD, LLM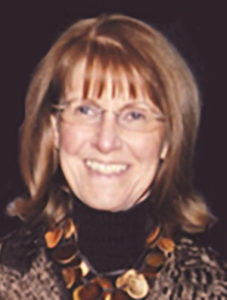 Through her long-term work as a CHADD volunteer and as a Parent to Parent teacher, Ingrid Alpern has helped to raise awareness and provide support to families coping with ADHD. After serving on the board of her local chapter in Montgomery County, Maryland, she served on CHADD's national board of directors. Alpern has been co-chair of CHADD's public policy committee for more than a decade. She also serves on the organization's finance committee.
Lifetime Achievement Award
2022
Larry Jones, MD, MBA, AACC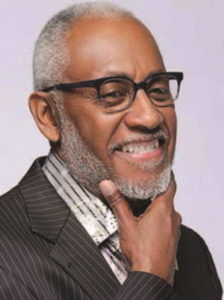 A retired pediatrician, Dr. Larry A. Jones studied at Wesleyan University in Middletown, Connecticut, and then transferred to Johns Hopkins University in Baltimore, Maryland, where he received his medical degree. He completed his pediatric residency, genetics fellowship, and MBA in executive healthcare management at Washington University in St. Louis, Missouri.
After his medical training and postgraduate education, Dr. Jones remained in St. Louis, where he opened a general pediatrics office in 1981 including a specialty in children's learning disabilities, specifically, ADHD. He became more involved in treating children with ADHD after he and his three sons were diagnosed with the genetic, brain-based syndrome. Since then he has been proactive in bringing awareness about ADHD to public health officials, hospital administrators, and physicians. Dr. Jones served as the chief administrator for childhood lead poisoning and all other child and maternal health activities for the city of St. Louis. Most notably, he coordinated the treatments for childhood lead poisoning, a known cause of childhood ADHD, to help the city government, insurance companies, and hospitals improve and manage their remediation efforts.
During his twenty-five years of working in private practice and after he left his practice, Dr. Jones spent nearly twenty years in healthcare administration, including serving as chief medical officer for a hospital and a health plan. For ten years he served as a physician advisor for hospitals in St. Louis, and most recently served in that capacity in Charlotte, North Carolina, prior to his retirement. He helped hospital administrators maintain their patients' quality of care by managing their healthcare compliance and reimbursement, while promoting patient advocacy. He is a member of WIE Champions, a local multi-diverse group of Charlotte men promoting open discussions on race and culture; serves on the board of directors for NAMI Charlotte; and several ministries at Friendship, MBC, including social justice. With his wife, Audrey, he coauthored Falling Through the Ceiling: Our ADHD Family Memoir, a book about the challenges of raising their three ADHD sons in the 1980s and 90s. After publishing the book, Dr. Jones trained as an ADHD and life coach. He assists and guides individuals and families about education and career choices when there are barriers to success based on ADHD or other causes. As the founder of TASTE of Success Coaching, "turning ADHD from stigma to stability" is his mission.