CHADD Hall of Fame Award
2022
Ingrid Alpern, JD, LLM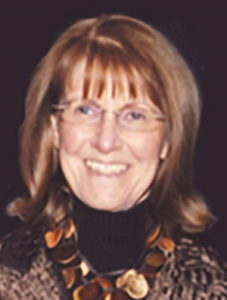 Through her long-term work as a CHADD volunteer and as a Parent to Parent teacher, Ingrid Alpern has helped to raise awareness and provide support to families coping with ADHD. After serving on the board of her local chapter in Montgomery County, Maryland, she served on CHADD's national board of directors. Alpern has been co-chair of CHADD's public policy committee for more than a decade. She also serves on the organization's finance committee.
Lifetime Achievement Award
2022
Larry Jones, MD, MBA, AACC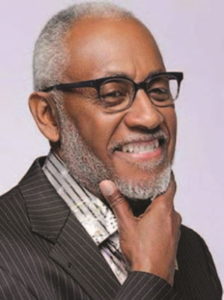 A retired pediatrician, Dr. Larry A. Jones studied at Wesleyan University in Middletown, Connecticut, and then transferred to Johns Hopkins University in Baltimore, Maryland, where he received his medical degree. He completed his pediatric residency, genetics fellowship, and MBA in executive healthcare management at Washington University in St. Louis, Missouri.
After his medical training and postgraduate education, Dr. Jones remained in St. Louis, where he opened a general pediatrics office in 1981 including a specialty in children's learning disabilities, specifically, ADHD. He became more involved in treating children with ADHD after he and his three sons were diagnosed with the genetic, brain-based syndrome. Since then he has been proactive in bringing awareness about ADHD to public health officials, hospital administrators, and physicians. Dr. Jones served as the chief administrator for childhood lead poisoning and all other child and maternal health activities for the city of St. Louis. Most notably, he coordinated the treatments for childhood lead poisoning, a known cause of childhood ADHD, to help the city government, insurance companies, and hospitals improve and manage their remediation efforts.
During his twenty-five years of working in private practice and after he left his practice, Dr. Jones spent nearly twenty years in healthcare administration, including serving as chief medical officer for a hospital and a health plan. For ten years he served as a physician advisor for hospitals in St. Louis, and most recently served in that capacity in Charlotte, North Carolina, prior to his retirement. He helped hospital administrators maintain their patients' quality of care by managing their healthcare compliance and reimbursement, while promoting patient advocacy. He is a member of WIE Champions, a local multi-diverse group of Charlotte men promoting open discussions on race and culture; serves on the board of directors for NAMI Charlotte; and several ministries at Friendship, MBC, including social justice. With his wife, Audrey, he coauthored Falling Through the Ceiling: Our ADHD Family Memoir, a book about the challenges of raising their three ADHD sons in the 1980s and 90s. After publishing the book, Dr. Jones trained as an ADHD and life coach. He assists and guides individuals and families about education and career choices when there are barriers to success based on ADHD or other causes. As the founder of TASTE of Success Coaching, "turning ADHD from stigma to stability" is his mission.
Young Scientist Research Awards
2023
Zoe R. Smith, PhD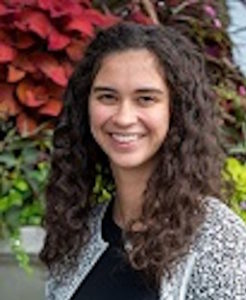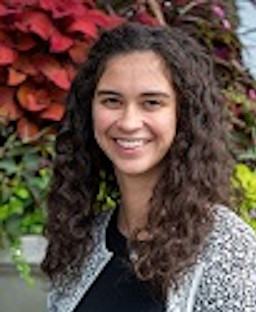 Zoe R. Smith, PhD, is an assistant professor in the department of psychology at Loyola University Chicago. She earned her PhD in clinical psychology, with a concentration in child and adolescent psychology, from Virginia Commonwealth University in 2020, under the mentorship of Dr. Joshua Langberg. She completed her clinical internship at University of Chicago Medicine and postdoctoral fellowship with Grayson Holmbeck, PhD. Dr. Smith is part of the inaugural class of the Health Equity Scholars for Action, and her research focuses on creating and providing culturally responsive mental health services for Black and/or Latina/e/o (Latine) adolescents with ADHD. Her current Robert Wood Johnson-funded project, "Culturally Responsive Assessments for Teens (CRAFT)" provides free psychodiagnostic assessments for Black and/or Latine adolescents with suspected ADHD in the Chicagoland area. This project includes teen and parent advisory boards, where one learns about the intersectionality of having ADHD and discrimination experienced by families. Dr. Smith's team, along with community partners, focuses on increasing awareness of bias in ADHD diagnosis, increasing health equity models of mental health services, creating culturally responsive assessments and interventions, and serving Black and/or Latine families with ADHD. This work also seeks to increase public mental health services in the Chicagoland area through advocacy-based research.
• • • • • • • • • • • • • • •
Jess N. Smith, MS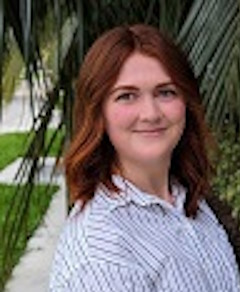 Jess N. Smith, MS, is a doctoral candidate in the clinical science in child and adolescent psychology program at Florida International University. She received her bachelor of arts in psychology from Ohio University and her master of science in psychology from FIU. Her dissertation and research submission for this award, funded by an NIH National Research Service Award  fellowship, is titled "Transdiagnostic Mechanisms of Youth Externalizing Psychopathology from Childhood to Adolescence: A Longitudinal Person-Centered Approach." This project will consider the symptoms of ADHD and disruptive behavior problems that tend to co-occur and how these symptomatic groups change over time. It will also consider predictors (such as cognitive and emotional functioning) and outcomes (such as academic/social impairment, substance use) of these groups and common pathways between groups over time. More broadly, her program of research is focused on the measurement of cognitive functioning as well as the potential causes of ADHD's diverse presentation and its high rate of co-occurrence with related disorders in youth. The long-term goal is that this work may improve assessment and intervention efforts. and develop novel interventions for individuals with neurodevelopmental differences, but to also address the inequities that exist in our current healthcare system.
Educator of the Year
2022
Ken P. Utz, Jr.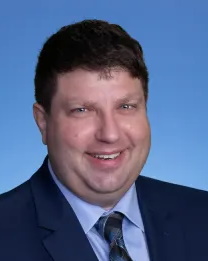 Graduating cum laude with a bachelor of arts in music, Ken Utz attended the University of North Texas. While there, he was a member of the concert band and many jazz bands, including the 5:00 Lab Band and the Catholic campus music ministry. An Eagle Scout, he is a Vigil Honor member of the Order of the Arrow and has served as the staff director and camp director of Circle Ten Council's Winter Camp at Camp Trevor Rees Jones.
Utz has worked at The Shelton School in Dallas, Texas, since 2003 with the upper elementary, middle school, and upper school band students. In 2014, he began working with lower school and upper elementary general music students. He received the Shelton Parents Association Recognition Kudos (SPARK) Award for the 2020-2021 school year. As vice president of the Music Learning Band Program, Utz works closely with Jerry Bishop and their team providing instrumental, vocal, and general music programs to more than forty different schools across the Dallas-Fort Worth metroplex and Eastern Arizona. He and his wife Haley have three children: Kenny, Natalie, and Meghan. His son Kenny is a sixth-grade Shelton student and member of the after-school band and drumline. Utz is an active member of Christ the King Catholic Church, where he serves as a lector and usher.
• • • • • • • • • • • • • • •
Kathryn Essig, MEd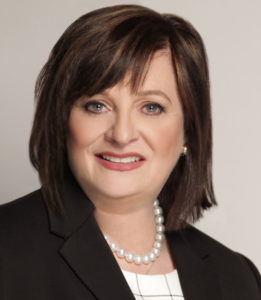 The founder and president of Essig Education Group, Kathryn Essig has spent thirty years working in special education. Before starting her current practice, she worked in public and private schools as a special educator, educational diagnostician, and learning specialist. She has worked in private practice as an executive function coach, as a curriculum consultant to private schools in the Metro DC area, and as the owner and founder of a learning center. Essig has spent her career observing students with variable executive function skills, training them to externalize necessary study strategies, and adapting school curricula to ensure their success.
She has developed a model for student success that allows learners to understand their best organization and study strategies, then implement and individualize the skills to create learned independence. While creating the Learning Center at The Potomac School in McLean, Virginia, she developed a unique study skills curriculum (Essential Study Skills) which, combined with her empowering coaching, has helped numerous students meet their academic potential. Her practice still offers this course during summer vacations.
Over the last several years, Essig has become increasingly interested in school transitions, college attrition, "failure to launch," and the students she refers to as "rebounders." Her most recent dive into research has been to look at bright students who were over-assisted in high school and are unable to find autonomy in college.
With ever-increasing numbers of bright students experiencing academic struggles, Essig's practice focuses on the intersection of executive function, resilience, and learned independence for students in elementary school through college and adults as she helps her clients rewrite smart.
CHADD Chapter of the Year
2022
CHADD of San Fernando Valley—Los Angeles
CHADD of San Fernando Valley—Los Angeles provides support, education, and advocacy for children, adults, and families affected by ADHD throughout the San Fernando Valley, a service area of 260 square miles and home to 1.77 million residents in the Los Angeles metropolitan area. The chapter is led by Suzanne Sophos, chapter coordinator and executive director of the local board of directors. Additional chapter leadership includes board members Yulia Rafailova, Sheila Gilbert, Scott Seward, and outgoing member Naomi Rodriquez.
What started in 2016 as a monthly gathering for parents of children with ADHD has grown to include ADHD education, weekly peer support programs for adults and young women with ADHD, weekly co-working meetups for adults with ADHD, and moderated text and voice support 24/7 through a private Discord server. The chapter's board has also nurtured strong relationships with local schools, educators, and ADHD professionals.
The chapter's ongoing initiatives include bringing the ADHD community together through:
Thirteen meeting opportunities per month where members connect for support and/or education.
The ADHD Empowerment Meetup community, which brings together 1,500+ members.
A monthly Understanding ADHD educational speaker series, which brings ADHD professionals directly to the community to speak about ADHD related topics.
A weekly ADHD Empowerment adult peer support group for adults 18+ who identify as having ADHD or executive function challenges.
A weekly young women's ADHD peer support group for girls between the ages of 13-18 who identify as having ADHD or executive function challenges.
A weekly ADHD virtual workgroup/co-working meetup, helping adults with ADHD find accountability to complete tasks and projects.
Several private, online peer support groups via Facebook and Discord.
Community workshops on topics such as executive function and organization, as well as participation in community events such as education and special needs resource fairs.
CHADD Volunteer Leader of the Year
2022
Suzanne Sophos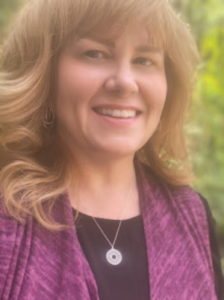 Suzanne Sophos is a social-emotional learning specialist, parent educator, writer, and family coach who has been engaged in family and child work since 2010. She manages the ADHD Empowerment Community and serves as the chapter coordinator and executive director of CHADD of San Fernando Valley—Los Angeles.
An active member of CHADD at both the local and national level for the past six years, she joined her local chapter when her son was diagnosed with ADHD. For several years she served as the chapter's marketing volunteer, helping to promote its events and doing community outreach. In 2017, she was diagnosed with ADHD and was asked to serve as the chapter's coordinator. Driven by the mission of connecting the local ADHD community—from parents and adults to educators and treatment professionals—she created the chapter's first board of directors. She has been instrumental in growing her chapter, ushering it from about twenty to well over 1,500 members. She currently oversees and co-facilitates thirteen monthly meetings, including peer support groups for parents of children with ADHD, adults with ADHD, and young women with ADHD. She serves as a moderator for the community's Discord server and Facebook groups, curates its Understanding ADHD speaker series, and mentors ADHD educators and support group facilitators. She has also developed and nurtured strong relationships with local schools, educators, and ADHD professionals.
At the national level, Sophos serves on CHADD's chapter advisory committee, helping to unite and support CHADD chapters across the country. Her work is informed by her education, professional experience, and life experience. She is passionate about helping struggling children to thrive, worried parents to find peace, and families to find a stronger sense of connection. She is grateful to the CHADD community for empowering and supporting her own ADHD family and honored to be able to give her time to such a life-changing organization.
Early Career Influencer Award
2022
Connor DeWolfe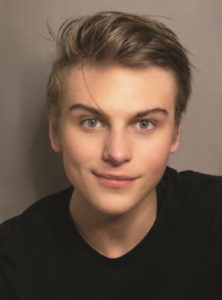 Connor DeWolfe is a mental health advocate known for his humorous and educational TikToks, amassing over five million followers. He has performed in various theatrical productions on the local and collegiate level.
• • • • • • • • • • • • • • •
Sasha Hamdani, MD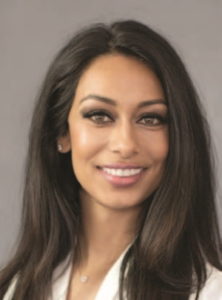 Sasha Hamdani, MD, is a board-certified psychiatrist and ADHD clinical specialist. In high school, she founded WorldHarmonyOnline, a nonprofit organization serving to create a nonviolent and equitable world with access to technology, healthcare, and education for all. She was then accepted into the six-year accelerated BA/MD program at the University of Missouri–Kansas City, did her psychiatry residency training at the University of Arizona Phoenix Psychiatry program, and completed her final year of training at Kansas University. She currently has a thriving private practice in Kansas City, where she sees patients ages six years and up.
Dr. Hamdani also has a robust social media following on Instagram and TikTok (@thepsychdoctormd), where she breaks down stigmas and provides accessible information about ADHD from the unique perspective of someone who has been both a patient and a provider. Most recently, she was selected to participate in the Healthcare Leaders in Social Media roundtable at the White House and continues to work on efforts regarding the healthcare burnout crisis with the US Vice President and the US Surgeon General.
• • • • • • • • • • • • • • •
Stacey Machelle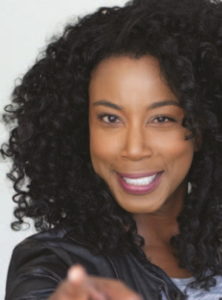 Stacey Machelle is the creator, writer, and host of the YouTube Channel, ADHD is the New BLACK, the YouTube channel created to raise awareness about ADHD in Black women and women of color. The videos provide a safe, non-judgmental community to access vetted information, productivity tools, and strategies to help women manage ADHD symptoms. Her circuitous path to solopreneurership began during her first career as an on-air news anchor and journalist, on-air talent and writer for TMZ, and many other unrelated jobs in between and along the way. Although Stacey currently works as an audience warmup comic on various talk shows in Los Angeles, she is well on her way to becoming a certified ADHD Life Coach through ADDCA. She sends special thanks to ADDA for educational sponsorship and to ADDCA for coordinating with ADDA to make her education possible.
Other Awards
Above and Beyond Award
Innovative Program of the Year
Parent to Parent Teacher Award
CHADD AD/HD and Family Issues Award
Special National Collaboration Award
John Rae Giuliano Award In Recognition of Outstanding Contribution to the Education of Children with Attention Deficit Disorders