Teachers and educators are in a unique position to help children and adolescents achieve their full academic potential. Most teachers are looking for additional training or resources on ADHD and improving the classroom experience for their students.
CHADD offers a Teacher Training Program crafted by teachers to provide other teachers with the strategies and tips to help their students with ADHD succeed.
In addition, CHADD's National Resource Center on ADHD has produced a video series of Tips for Teachers.
This teacher card lists the symptoms of ADHD to help teachers recognize ADHD in the classroom and provides strategies and tips teachers can use to help students with ADHD do better in school.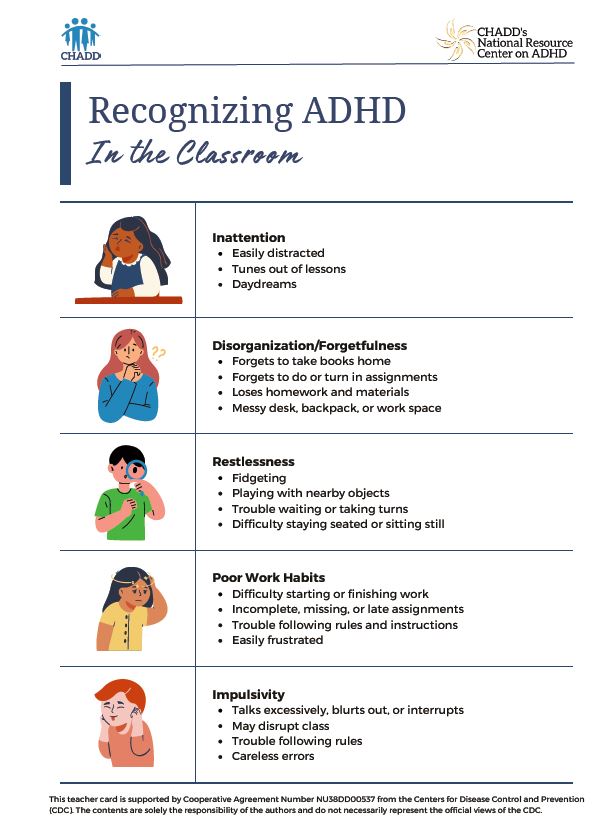 For more information