The Public Policy Committee is charged with advocating on behalf of persons with ADHD and related disorders by influencing national, state, and local public policies. As a committee, we monitor legislation and regulatory agencies as they relate to ADHD, particularly in the justice and educational systems, civil rights, employment and healthcare. The committee is goal-oriented, establishing legislative priorities that we wish to influence, and responding to concerns as they develop.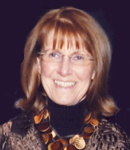 Ingrid Y. Alpern, JD, LLM in Tax, Co-Chair
Ingrid Alpern practiced tax law in Washington, DC, for many years. Alpern has also raised awareness about ADHD and has provided support to families coping with ADHD through her long-term work as a volunteer for CHADD and as a Parent to Parent teacher. As a board member, Alpern is the co-chairperson of CHADD's Public Policy Committee. She also serves on CHADD's Finance Committee. In each of these roles, Alpern brings to CHADD the expertise she developed as a tax attorney in legal research and writing and analysis of complex matters.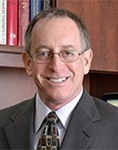 Jeffrey S. Katz, Ph.D., Co-Chair
Jeffrey Katz is a clinical psychologist in private practice in Virginia Beach, Virginia. Dr. Katz has many years of involvement with CHADD. Dr. Katz is presently the Co-Chair of CHADD's Public Policy Committee, serves on the Professional Advisory Board and is a past member of the Board of Directors. Dr. Katz specializes in the evaluation and treatment of children, adolescents and adults with an emphasis on Attention-Deficit/Hyperactivity Disorder as well as other behavioral and learning issues. In addition, Dr. Katz frequently attends school meetings, bringing his knowledge of ADHD, learning disabilities, and school-based interventions, together with his knowledge of educational regulations, to ensure that students receive the support they need. Dr. Katz is frequently asked to speak to groups of parents and professionals, sharing his knowledge of ADHD, interventions and current issues. Dr. Katz also serves on the Disabilities Advisory Committee of Tidewater Community College, sharing his expertise with their Office of Educational Accessibility.
Beth Callahan, Ed.S.
Beth Callahan is the College-wide Coordinator of Educational Accessibility at Tidewater Community College in Norfolk, VA. She began her career as a high school special education teacher for students with emotional and behavioral disorders before moving to higher education in 2008. She is currently a member of the CHADD Public Policy Committee. Beth also volunteers as a parent surrogate for Virginia Beach City Public Schools for students in special education. She has two children, both classified as twice exceptional.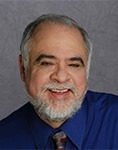 Paul Grossman, JD
Paul Grossman is a national-recognized expert, teacher, and textbook author on disability law, particularly matters that pertain to higher education. For over 40 years, Paul served as a civil rights attorney for the US Department of Education, Office for Civil Rights (OCR); 30 years as its Chief Regional Attorney in San Francisco and national ADA training coordinator. While at OCR Paul addressed a wide-range of issues concerning discrimination in education including: school segregation, sexual and racial harassment, discriminatory disciplinary practices in high schools, service for non or limited-English speaking children in elementary schools, equal athletic opportunity for female athletes in college, provision of an appropriate education or accommodations for students with disabilities at all levels of education, and accessible technology. Recently retired from OCR, Paul starts his third decade as an Adjunct Professor of Disability Law at Hasting College of Law, University of California. Paul is also on the faculty of the National Association of ADA Coordinators, a recurring guest lecturer at the Harvard Graduate School of Education, and a member of the Board of Directors of Association for Higher Education and Disability, the CHADD Public Policy Committee, and the Disability Rights Advocates Expert Advisory Panel. Paul also provides pro bono assistance to wounded warriors who are seeking to use their veterans' benefits in higher education. With Distinguished Professor Ruth Colker, Paul has published two comprehensive casebooks on the topic: The Law of Disability Discrimination, 8th Edition (Lexis-Nexis 2013) and The Law of Disability Discrimination for Higher Education Professionals (Lexis-Nexis 2014). (Both casebooks are updated annually.)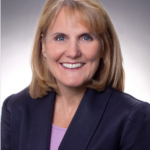 Kathy Kliebert
Kathy Kliebert serves as the representative of the Louisiana Medicaid Managed Care Organization Association, providing legislative and consulting services for the state's five Medicaid health plans. After a long-term career in public service, Kliebert served as secretary of the state's Department of Health and Hospitals from March 2013 to January 2016. For more than 28 years, she has led the department's efforts to promote independent living for individuals with developmental disabilities and to transform behavioral health care services. As deputy secretary, she provided leadership to the Offices for Citizens with Developmental Disabilities, Behavioral Health, Public Health, and Aging and Adult Services. Prior to that appointment, she led the Office of Behavioral Health, where she managed the merger of the department's mental health and addictive disorders offices and spearheaded the development and implementation of Louisiana's new approach to both delivering and financing behavioral health services through a fully integrated, single-point-of-entry system. During her tenure as assistant secretary of the Office for Citizens with Developmental Disabilities, OCDD successfully completed a multi-year transition to move individuals out of institutions and into community-based services.
Kliebert has over 26 years of experience as a licensed clinical social worker and has a master's degree in social work. She currently serves as chair of the Bridge Center for Hope and of the Louisiana Educational Television Board.
Married for 40 years, Kliebert has three children and seven grandchildren.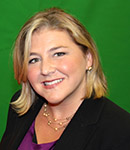 Jennifer Laviano
Attorney Jennifer Laviano is in private practice in Sherman, Connecticut. Ms. Laviano holds an undergraduate degree in English Literature from Skidmore College in Saratoga Springs, New York, and she earned her Juris Doctorate, cum laude, from Quinnipiac University School of Law in Hamden, Connecticut.
Ms. Laviano has dedicated her law practice entirely to the representation of children and adolescents with disabilities whose families are in disagreement with their public school districts. Her representation of children with special needs encompasses the full spectrum of Civil Rights advocacy under the IDEA (Individuals with Disabilities Education Act) and Section 504 of the Rehabilitation Act, from attendance at IEP Team and 504 meetings and Mediation, to zealous and experienced litigation in Due Process Hearings and Federal Court.
Ms. Laviano is a regular presenter, both locally and nationally, on the subject of the special legal rights of children with disabilities and their entitlement to receive a Free and Appropriate Public Education. Ms. Laviano is on the Board of Directors of COPAA, the Council of Parent Attorneys and Advocates, which is the leading national voice on special education rights and advocacy.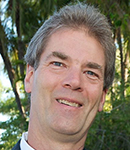 Lew Mills, PHD, MFT
Lew Mills is retired from a psychotherapy practice treating adults with ADHD. He was the coordinator for CHADD of Northern California for seven years, where he presided over the consolidation of nine counties into a regional CHADD chapter serving over 800 members. In 2002, he was voted CHADD's "Volunteer of the Year."
Dr. Mills has spoken frequently on ADHD. He has testified about ADHD in many venues, including a Joint Informational Hearing of California Senate Committees. Dr. Mills has frequently been quoted in the national press as a tireless advocate—in his profession and publicly—for a better understanding of ADHD.
Lew was himself diagnosed with ADHD as an adult, and he has three children who are also diagnosed. He has particular empathy for the struggles and significance of the disorder.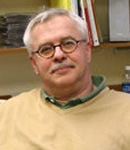 Dr. Carl Smith
Carl Smith has spent most of his professional career working on issues related to serving students with emotional or behavioral disorders. He currently is a member of the faculty at Iowa State University in the Department of Curriculum and Instruction. From 2002 through 2007 he served as Co-Director of the Iowa Behavioral Alliance, a collaborative five-year federally funded grant administered through the Iowa Department of Education. The Alliance involved many Iowa stakeholders including family-led organizations, colleges and universities, mental health professionals, educators and administrators in addressing issues such as positive behavioral supports, mental health services for children and youth and school drop-out challenges.
In the areas of research and service Dr. Smith has been particularly active in policy areas associated with serving students with emotional or behavioral disorders and their families. He has authored or co-authored papers related to assessment of students with behavioral disorders and advocacy issues in serving these youth. Dr. Smith has also been active in working with family-led organizations in areas such as autism and attention-deficit/hyperactivity disorders. He also served as President of the Council for Children with Behavioral Disorders ( A Division of the International Council for Exceptional Children) from 1984-85.
From a broader perspective Smith serves as a member of the Iowa Juvenile Justice Advisory Committee and for six years served as a member of the Iowa Commission on Mental Health, Mental Retardation, Developmental Disabilities and Brain Injury. He is active with current challenges being faced by our schools. From 1998 until 2010 he helped lead work with a Behavioral Supports Team in Great Prairie Area Education Agency.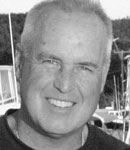 M. Jeffry Spahr, MBA, JD
Jeffry Spahr is an attorney in Norwalk, Connecticut. He is the proud father of two children, one of whom has ADHD and the other who is the loving sibling. He is husband to Marlene who, as a physical therapist and "horse person," volunteers to work with children with learning disabilities through the Pegasus Therapeutic Riding program. Spahr is president of the Connecticut Association of Children and Adults with Learning Disabilities (CACLD). He has been the driving force behind the Connecticut governor's annually declaring an ADHD Awareness Week in the state. He also founded the Association of Parents of Exceptional Children and Siblings (www.apecsct.org) to assist parents in his state in coping with the legal and academic challenges they face for their children.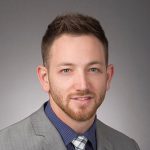 Eli Zachary Tomar J.D., M.P.H.
Eli Tomar is an attorney in the Washington, DC offices of Akin Gump Strauss Hauer & Feld LLP, a proud Washingtonian, a husband and father. Eli's practice at Akin Gump focuses on health care and life sciences where he counsels clients on a range of legislative, policy, regulatory and compliance matters. He advocates on behalf of diverse health care entities ranging from medical providers to biotechnology, pharmaceutical, pharmacy compounding and medical device manufacturers. He also counsels nonprofit organizations, trade associations, patient advocates and broad-based coalitions and has a robust pro bono portfolio in which he works with less fortunate individuals through the Washington Legal Clinic for the Homeless, Miriam's Kitchen Legal Clinic and Tahirih Justice Center, as well as legislative advocacy for the Smashing Walnuts Foundation. Over the course of his career, Eli has worked on many disease state-specific causes relating to autism, childhood cancer, chronic kidney disease, and mental health, among others.
Prior to joining Akin Gump, Eli was an associate at Patton Boggs LLP, where he also worked exclusively on health care issues. Eli earned his law degree Order of the Coif from the UCLA School of Law and a masters of public health High Honors from the UCLA Fielding School of Public Health. He graduated magna cum laude from the University of Maryland, College Park, majoring in political science and completing certificates from the University Honors Program and Gemstone Program. Prior to graduate school, Eli worked as a public policy specialist, legislative assistant, and government affairs aid on and off Capitol Hill.
Eli also sits on CHADD's national board of directors.