The Public Policy Committee is charged with advocating on behalf of persons with ADHD and related disorders by influencing national, state, and local public policies. As a committee, we monitor legislation and regulatory agencies as they relate to ADHD, particularly in the justice and educational systems, civil rights, employment and healthcare. The committee is goal-oriented, establishing legislative priorities that we wish to influence, and responding to concerns as they develop.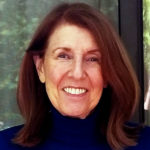 Ingrid Y. Alpern, JD, LLM in Tax, Co-Chair
Ingrid Alpern practiced tax law in Washington, DC, for many years. Alpern has helped to raised awareness about ADHD and provides support to families coping with ADHD through her long-term work as a volunteer for CHADD and as a Parent to Parent teacher. She also serves on CHADD's Finance Committee. Alpern brings to CHADD the expertise she developed as a tax attorney in legal research and writing and analysis of complex matters.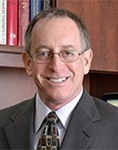 Jeffrey S. Katz, PhD, Co-Chair
Jeffrey Katz is a clinical psychologist in private practice in Virginia Beach, Virginia. Katz has been involved with CHADD for many years. In addition to the public policy committee, Katz also serves on CHADD's professional advisory board and is a past member of the board of directors. Katz specializes in the evaluation and treatment of children, adolescents and adults with an emphasis on ADHD, as well as other behavioral and learning issues. Katz frequently attends school meetings, bringing his knowledge of ADHD, learning disabilities, and school-based interventions together with his knowledge of educational regulations to ensure that students receive the support they need. Katz also serves on the Disabilities Advisory Committee of Tidewater Community College, Virginia, sharing his expertise with their office of educational accessibility.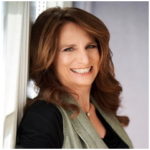 Cindy Goldrich, EdM, ADHD-CCSP
Cindy Goldrich, EdM, ADHD-CCSP, is a board-certified ADHD coach. She specializes in providing education, coaching, and support for parents, educators, and mental health professionals to help children with ADHD and executive function deficits succeed at home, in school, and in life. She received her master's degree in education in counseling psychology from Columbia University. She is the creator of the Calm and Connected: Parenting Children with ADHD series and the author of 8 Keys to Parenting Children with ADHD. She provides professional development workshops and presentations nationwide. She previously served on the editorial advisory board for CHADD's Attention magazine.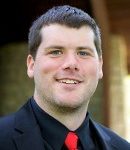 Matthew J. Gormley, PhD
Matthew Gormley is an assistant professor in the Department of Educational Psychology at the University of Nebraska-Lincoln. Gormley is a school psychologist and his research focuses on supporting students at-risk for or diagnosed with ADHD. He is specifically interested in interventions that build collaboration among families, schools, and healthcare settings to support students with ADHD across their academic careers. Gormley received CHADD's Young Scientist Research Award in 2017.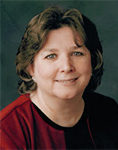 Ruth A Hughes, PhD
Ruth Hughes is the former CEO of CHADD. She advocated with Congress and the federal government to ensure the rights and access to treatment for children and adults with ADHD. While the former director of membership, she helped to launch CHADD's Parent to Parent: Family Training on ADHD. Teacher to Teacher, a training program on ADHD for education, was begun while she was CEO. Hughes also spent much of her early career helping to establish the field of psychiatric rehabilitation, helping people with serious mental illnesses to recover and lead fruitful lives in the community. Now semiretired, she continues to present, train and write about ADHD. Her passion is finding ways to help young people with ADHD transition to adulthood. Her son, who has ADHD and LD, has been and continues to be her inspiration and teacher.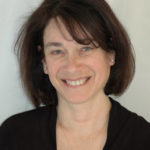 Eve Kessler, Esq
Eve Kessler's interest in and passion for special education and addressing different learning styles began with her own sons and grew into a second career. The formation of SPED*NET Wilton and the publishing of its guide to special services in Connecticut, Bringing Knowledge to the Table: How to be an Effective Advocate for Your Child, have been Kessler's most gratifying professional accomplishments.
Kessler was appointed by to the Connecticut Council on Developmental Disabilities (DDCouncil) and later served as vice chair and chair until 2005. Kessler first spear-headed and later served as a trainer for parents and professionals through the DDCouncil initiative, Understanding Special Education, a state-wide training in the laws and inclusive practices of educating children with special needs. During that time, she also worked as a member of the Connecticut State Department of Education's Steering Committee for the Federal Office of Special Education Planning and the Continuous Improvement Partnership Team, which assessed Connecticut performance in implementing the Individuals with Disabilities Education Act (IDEA) and focused on ways Connecticut could better serve children with special needs. Kessler was a member of the State Department's Parent Participation Work Group, which proposed special education-focused initiatives stemming from the federal special education laws. Kessler has worked professionally as an attorney for the Criminal Appeals Bureau of The Legal Aid Society, in New York City.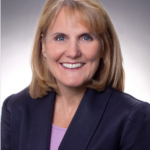 Kathy Kliebert
Kathy Kliebert serves as the representative of the Louisiana Medicaid Managed Care Organization Association, providing legislative and consulting services for the state's five Medicaid health plans. After a long-term career in public service, Kliebert served as secretary of the state's Department of Health and Hospitals from March 2013 to January 2016. For more than 28 years, she has led the department's efforts to promote independent living for individuals with developmental disabilities and to transform behavioral health care services. As deputy secretary, she provided leadership to the Offices for Citizens with Developmental Disabilities, Behavioral Health, Public Health, and Aging and Adult Services. Kliebert led the Office of Behavioral Health, where she managed the merger of the department's mental health and addictive disorders offices and spearheaded the implementation of Louisiana's new approach to both delivering and financing behavioral health services through a fully integrated, single-point-of-entry system. During her tenure as assistant secretary of the Office for Citizens with Developmental Disabilities, OCDD successfully completed a multi-year transition to move individuals out of institutions and into community-based services.
Kliebert has over 26 years of experience as a licensed clinical social worker. She currently serves as chair of the Bridge Center for Hope and of the Louisiana Educational Television Board.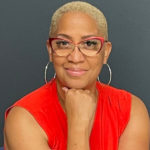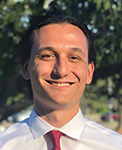 Trenton Ullrich, MPA
Trenton Ullrich, MPA, is an associate at High Lantern Group's New York City office. He supports clients across various industries, including in healthcare and patient advocacy. Before joining HLG, Ullrich worked in government and politics, providing communications and organizing support to elected officials and candidates for public office. His work helped elect more than a dozen state and local candidates across New York during the 2019, 2020, and 2022 election cycles. Ullrich holds a master of public administration degree concentrating in public policy from Cornell University. He also holds a bachelor's degree in government and politics from St. John's University, where he wrote for the university's student newspaper.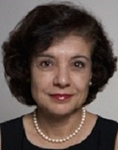 Mary V. Solanto, PhD
Mary Solanto is Professor of Pediatrics and Psychiatry at the Hofstra-Northwell School of Medicine, Long Island, NY. She received her doctorate in Clinical Psychology from the State University of New York at Buffalo. She completed an NIMH post-doctoral fellowship in the Department of Psychiatry at the Albert Einstein College of Medicine. She is a former director of the ADHD Center in the Department of Psychiatry at the Mount Sinai School of Medicine, and an Associate Professor of Psychiatry at the NYU School of Medicine. In 2017-2018, Dr. Solanto was a Fulbright US Scholar in the Netherlands, where she taught undergraduates and conducted research on the treatment of ADHD in college students. Dr. Solanto's research on the cognitive and behavioral functioning of children with ADHD, the effects of psychostimulants, and the characteristics of the subtypes of ADHD has been supported by grants from NIMH, NICHD, and NINDS. Dr. Solanto developed a novel cognitive-behavioral intervention to target problems of executive self-management in adults with ADHD, which was the focus of an NIMH-sponsored treatment efficacy study. It was published in the American Journal of Psychiatry.
Dr. Solanto has published scholarly papers and books about ADHD in children and adults. She is a frequent reviewer for professional journals, and has served on study section/grant review panels for NIMH. The manual for therapists, Cognitive-Behavioral Treatment of Adult ADHD: Targeting Executive Dysfunction, was published by Guilford Press. The program was recognized by CHADD as an Innovative Program of the Year. Dr. Solanto also edited, with Amy Arnsten and Xavier Castellanos, Stimulant Drugs and ADHD: Basic and Clinical Neuroscience. Currently, she is a member of the editorial boards of the Journal of Attention Disorders, and the ADHD Report.
Dr. Solanto serves on the professional advisory boards of CHADD, National Center for Learning Disabilities, and the American Professional Society of ADHD and Related Disorders.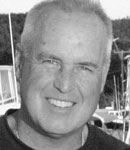 M. Jeffry Spahr, MBA, JD
Jeffry Spahr is an attorney in Norwalk, Connecticut. Spahr is president of the Connecticut Association of Children and Adults with Learning Disabilities. He has been the driving force behind the Connecticut governor's annually declaring an ADHD Awareness Week in the state. He also founded the Association of Parents of Exceptional Children and Siblings to assist parents in his state in coping with the legal and academic challenges they face for their children.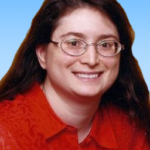 Karen Sampson Hoffman, MA, Staff Liaison