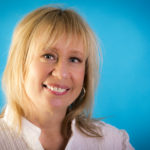 Patricia M. Hudak, PCC, BCC, President
Patricia M. Hudak, PCC, BCC, previously served as the chair of the CHADD Northern Virginia and DC (NoVA/DC) chapter. In that position, she worked with other volunteers to connect the local ADHD community with area resources, resulting in CHADD NoVA/DC being recognized as the 2017 Affiliate of the Year. Pat also co-chaired CHADD's national affiliate advisory board and was a member of the national marketing and conference planning committees. Her passion for supporting families affected by ADHD came from her own experience raising two boys (now successful young men!) diagnosed with ADHD. She is credentialed as a professional certified coach through the International Coach Federation and as a board-certified coach through the College of Executive Coaching, with additional certificates for coaching children, teens, and young adults with ADHD and executive function disorders. Prior to starting her own coaching business in 2005, she retired from a thirty-year career with the federal government, where she served in an executive leadership capacity. Her responsibilities included strategic planning, overseeing national programs, providing guidance and support to employees at all levels, and collaborating with other federal and state agencies and national professional organizations. In addition to her previous experience with CHADD, she sat on the ADHD Resource Group of Northern Virginia's board as a director-at-large and held the position of chair for the marketing and public relations committee of the ADHD Coaches Organization (ACO).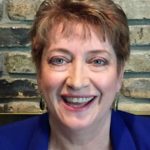 Belynda L. Gauthier, Past President
Belynda L. Gauthier has served on numerous local, state, and national committees and boards involved in special needs and mental health advocacy. She previously served on CHADD's national board of directors from 1999-2002, and was named CHADD's Coordinator of the Year in 1998.  A longtime board member for Families Helping Families, she is a founding member of the Greater Baton Rouge Learning Disabilities Coalition, and currently serves on the Louisiana DHH Task Force on ADHD. She has thirty-four years of professional experience in human resources, including twenty years as the human resources director of a large organization. During that time, she received the Employer of the Year Award from BACE for her work employing individuals with disabilities.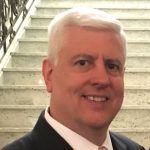 Bob O'Malley, Treasurer
Bob O'Malley is currently a senior director of sourcing and procurement in the broadcast media industry. He has more than thirty years of experience in developing and implementing sourcing strategies. He has negotiated highly visible strategic agreements for the distribution of content in both the entertainment and sports verticals. In 2008, Bob and his wife Eva (a former member of CHADD's board of directors) cofounded the Monmouth County CHADD chapter (currently called Tri CHADD NJ) in response to the diagnoses of several family members with ADHD.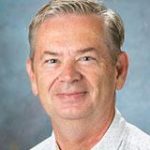 Brian Foy, Secretary
Brian Foy has been coordinator for CHADD of Iowa since 2016. Prior to that, he was treasurer for that group for over fifteen years, when six small chapters merged into one super chapter. Brian and his wife Jane were founding members of a parent support group in Muscatine, Iowa, in 1986 after their daughter was diagnosed with ADHD. He currently lives in the Davenport/Quad Cities area in Iowa, where he is a clinical instructor for the masters in speech-language pathology program at St. Ambrose University. Prior to his work at St. Ambrose, he was a speech language pathologist with the Mississippi Bend Area Education Agency for twenty-two years. He was also an administrator with the agency from 2000 to 2014, serving as "low incidence disabilities coordinator" over a five-county area.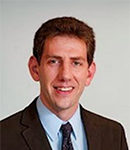 Craig Bruce Hackett Surman, MD, ex-officio
Craig Bruce Hackett Surman, MD, is an assistant professor of psychiatry at Harvard Medical School. He is the scientific coordinator of the adult ADHD research program of the clinical and research Program in pediatric psychopharmacology at Massachusetts General Hospital. His research strives to improve the assessment and treatment of self-regulatory disorders, including ADHD, in adulthood. He completed a residency in psychiatry at the Harvard Longwood Psychiatry Residency Training Program in Boston, as well as a fellowship in neuropsychiatry at the division of cognitive and behavioral neurology at Brigham and Women's Hospital, also in Boston. His work has been published in peer-reviewed journals and presented internationally. Dr. Surman has directed or facilitated over forty studies related to ADHD in adults. He is coauthor of FASTMINDS: How to Thrive If You Have ADHD (or Think You Might) and editor of ADHD in Adults: A Practical Guide to Evaluation and Management.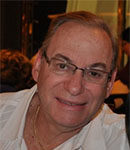 Harvey Parker, Founder & Lifetime Member
Harvey Parker, PhD, a licensed clinical psychologist, is a cofounder and former executive director of CHADD. He played an instrumental role in encouraging the US Department of Education to clarify the responsibility schools must assume in providing appropriate educational services to students with ADHD. Dr. Parker has authored and coauthored a number of publications on ADHD. Because of all of his contributions to making the country a better place for people affected by the disorder, he was inducted into the CHADD Hall of Fame in 1994.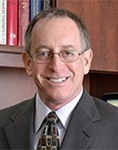 Jeff Katz, PhD
Jeffrey Katz, PhD, is a clinical psychologist in private practice in Virginia Beach, Virginia. He has many years of involvement with CHADD. Dr. Katz is presently the co-chair of CHADD's public policy committee, serves on the professional advisory board, and served a prior term as a member of the board of directors. Dr. Katz specializes in the evaluation and treatment of children, adolescents, and adults with an emphasis on ADHD as well as other behavioral and learning issues. In addition, he frequently attends school meetings, bringing his knowledge of ADHD, learning disabilities, and school-based interventions, together with his knowledge of educational regulations, to ensure that students receive the support they need. Dr. Katz is frequently asked to speak to groups of parents and professionals, sharing his knowledge of ADHD, interventions, and current issues. He serves on the disabilities advisory committee of Tidewater Community College, sharing his expertise with their office of educational accessibility.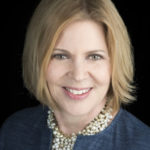 Donna Orem
Donna Orem was named president of the National Association of Independent Schools in November 2016. NAIS provides services to more than 1,800 schools and associations of schools in the United States and abroad, including 1,500 nonprofit private K-12 schools in the US. Orem served as the chief operating officer for NAIS for eleven years before becoming president. She joined NAIS in 1998 as the vice president for educational leadership, later becoming the vice president for strategic initiatives and research. Prior to joining NAIS, she served as the vice president for products and services development at the Council for Advancement and Support of Education. She also served as associate director for The American Association of University Women. Orem speaks frequently about leadership, governance, trends in independent education, and workforce development, and is the author of numerous books and articles.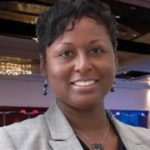 Shirelle F. Pearson
Shirelle F. Pearson is an account manager with Marsh & McLennan Agency (MMA) in their New York City employee health and benefits office, with over thirty years of experience in insurance carrier, human resources, and group benefits consulting. She also extends her knowledge to her graduate students as an adjunct professor at the New York Institute of Technology.  She sought resources to support her newly diagnosed son and found CHADD quite valuable in her ADHD educational pursuits, for herself and family. In 2014, she accepted the role of treasurer for the Nassau County chapter and accepted the additional role of coordinator in 2018. Having recently assumed membership on CHADD's diversity, equity, and inclusion committee, she is currently pursuing an ADHD parent coaching certification. Her career has allowed her the opportunity to effectively communicate across organizations and implement thoughtful benefits and wellness recommendations, positively affecting the lives of thousands of employees and their families.  She is a published essayist who enjoys helping clients empower employees through emotionally intelligent strategies, which foster better health, employee satisfaction, higher productivity, and loyalty. A member of MMA's diversity, equity, and inclusion council she participated in its Aspire mentorship program. She also volunteers as the director of programs with the New York Metro Area chapter of the International Society of Certified Employee Benefits Specialists (ISCEBS) and its chapter working group. She is a lifelong learner and critical thinker who believes that collaboration is the best way to build a strong village that elevates everyone. She earned her BBA from Adelphi University, her MBA from Dowling College and Group Benefits Associate Certificate from the International Foundation of Employee Benefit Plans in partnership with Wharton School of the University of Pennsylvania. Her crowning achievements are her marriage of twenty-five years and the role of doting mother to her two sons.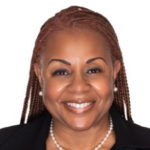 Rhashidah Perry-Jones, MPA
Rhashidah Perry-Jones, MPA, is a nonprofit and communications executive with expertise in crisis communications, strategic communications, organizational development and strategy, community engagement, public relations, and government relations. She approaches communications by aligning your "story" to your goals and identifies actions to support diversity, equity, and inclusion statements and policies. With a track record in developing innovative integrated communications campaigns within nonprofit, public, and corporate agencies, her skills at building coalitions and forming strategic alliances within and across stakeholder groups have advanced business and strategic objectives. Perry-Jones has a keen knowledge of the local political community and a strong understanding of the arts and cultural community. Also a certified ADHD parent trainer, in parenting workshops and one-to-one sessions, she teaches effective discipline techniques, elements of healthy communication, and offers practical tools to enhance parenting skills. She is the founding coordinator of Philadelphia CHADD.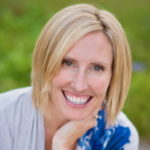 Jeremy Didier, MSA, ACC, PCAC
Jeremy Didier, MSW, ACC, PCAC, is the group founder and co-coordinator of ADHDKC, Kansas City's award-winning CHADD chapter. She holds a BS in journalism from the University of Kansas and recently received her master of social work degree from Fordham University. Jeremy currently works for ImpactParents as an ICF/ADDCA-certified ADHD parent coach, and she is a frequent contributor to their internationally recognized blog. She was honored to attend Chris Dendy's inaugural ADHD Camp in 2015 and has been thrilled to present at multiple local and national conferences on the underdiagnosis of ADHD in girls and women, among other ADHD-related topics. She is also a passionate advocate for adults living in detention who are struggling with comorbid ADHD and substance use disorder. Diagnosed with ADHD as an adult, Jeremy is mom to the fabulous five, four of whom also have an ADHD diagnosis. She and her husband Bryan live with their family in Overland Park, Kansas.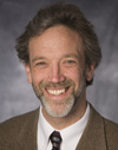 Max Wiznitzer, MD
Max Wiznitzer, MD, is a graduate of Northwestern University School of Medicine. He trained in pediatrics and developmental disorders at Cincinnati Children's Hospital and in pediatric neurology at Children's Hospital of Philadelphia. He then did a National Institutes of Health funded fellowship in disorders of higher cortical functioning in children at the Albert Einstein College of Medicine, Bronx, New York. Since 1986, he has been a pediatric neurologist at Rainbow Babies & Children's Hospital in Cleveland, Ohio. He is an associate professor of pediatrics, neurology, and international health at Case Western Reserve University. He has a longstanding interest in neurodevelopmental disabilities, especially ADHD and autism, and has been involved in local, state, and national committees and initiatives, including autism treatment research, Ohio autism service guidelines, autism screening, and early identification of developmental disabilities. He is on the editorial board of Lancet Neurology and the Journal of Child Neurology and lectures nationally and internationally about various neurodevelopmental disabilities.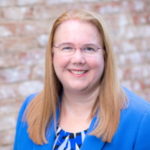 Laurie Kulikosky, CAE, Chief Executive Officer