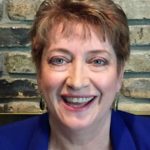 Belynda L. Gauthier, President
Belynda L. Gauthier has served on numerous local, state and national committees and boards involved in special needs and mental health advocacy and was named a CHADD Coordinator of the Year in 1998. Ms. Gauthier previously served on the CHADD National Board of Directors from 1999-2002, is a longtime Board Member for Families Helping Families, a founding member of the Greater Baton Rouge Learning Disabilities Coalition, and currently serves on the Louisiana DHH Task Force on ADHD.
She has 34 years of professional Human Resources experience, including 20 years as HR Director of a large organization. During that time she received Employer of the Year Award from BACE for her work employing persons with disabilities.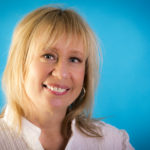 Patricia M. Hudak, PCC, BCC, President-Elect
Patricia M. Hudak, PCC, BCC, is a certified ADHD and Executive Function Coach with the business she founded in 2005, PathFinder Coaching & Tutoring LLC. She retired from the Federal Government, Internal Revenue Service (IRS), after 30 years of service. The majority of her career was devoted to leading projects and people; her last position with the IRS was as a Senior Operations Manager overseeing programs at processing sites across the country.
Pat's passion for supporting families affected by ADHD came from her own experince raising two boys (now successful young men!) with ADHD diagnoses. In addition to her coaching work with students, parents, and adults, Pat served as the Past Chair of the CHADD Northern Virginia and DC Chapter of CHADD. In that position, she worked with other volunteers to connect the local ADHD community with area resources -- resulting in CHADD NoVA/DC being recognized as the "2017 Affiliate of the Year". Pat also co-chaired the CHADD National Affiliate Advisory Board and is currently a member of the CHADD National Marketing Committee.
She is an active, professional member of various organizations, including: the ADHD Coaches Organization (ACO) (former Chair, Marketing and Public Relations Committee), ADHD Resource Group of Northern Virginia (former Director-at-Large), International Coach Federation (ICF), Attention Deficit Disorder Association (ADDA), America Professional Society of ADHD and Related Disorders (APSARD), and the Council of Parents, Attorneys and Advocates (COPAA).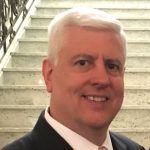 Bob O'Malley, Treasurer
Bob O'Malley, is currently a Senior Director of Sourcing and Procurement in the Broadcast Media industry. Bob has 30 plus years' experience in developing and implementing sourcing strategies. He has negotiated highly visible strategic agreements for the distribution of content in both the Entertainment and Sports verticals. Bob and his wife Eva (former CHADD Board Member) cofounded the Monmouth County CHADD chapter (Currently – Tri CHADD NJ) in 2008 in response to several family members diagnoses with ADHD.
Eugene M. Bell
Eugene M. Bell is recently retired as Senior Director of Summit Camp and Travel, an organization that provides summer camp, summer travel, and school year activity weekends for children in our special community. He joined Summit in 1999. Prior to Summit he was the founding director of the NJ YM-YWHA Camp's Round Lake Camp in 1981, also a special needs community, until 1998. Gene earned his Ed.M. in Special Education at Rutgers University, New Brunswick, NJ, and his BA in American Studies at the American University, Washington DC.
His work in camping included presentations to camp directors, educators, and parent groups about recreation and social skills development opportunities that are available in camping. He is also an American Camp Association Certified Camp Director and participates in their accreditation processes and as a mentor and camp visitor. Before his full-time involvement in camping he was a special needs teacher in southern New Jersey, youth group advisor, and weekend retreat coordinator. He is also a member of the Professional Advisory Board of the NJ chapter of LDA, a supporter of the Ronald MacDonald Camp of Children's Hospital of Philadelphia, and a trustee of a local non-profit organization that provides housing for older adults. His camp experience also includes work with senior adults and family camping. He met his wife while working at camp years ago, and they enjoy the company of two sons and their wives and a brilliant grandson. Since his retirement from camping he has returned to education as ateacher at a special high school that supports students with behavioral and mental health issues.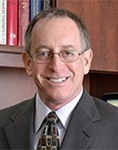 Jeff Katz, PhD
Dr. Katz is a clinical psychologist in private practice in Virginia Beach, Virginia. He has many years of involvement with CHADD. Dr. Katz is presently the Co-Chair of CHADD's Public Policy Committee, serves on the Professional Advisory Board and is a past member of the Board of Directors. Dr. Katz specializes in the evaluation and treatment of children, adolescents and adults with an emphasis on Attention-Deficit/Hyperactivity Disorder as well as other behavioral and learning issues. In addition, Dr. Katz frequently attends school meetings, bringing his knowledge of ADHD, learning disabilities, and school-based interventions, together with his knowledge of educational regulations, to ensure that students receive the support they need. Dr. Katz is frequently asked to speak to groups of parents and professionals, sharing his knowledge of ADHD, interventions and current issues. Dr. Katz also serves on the Disabilities Advisory Committee of Tidewater Community College, sharing his expertise with their Office of Educational Accessibility.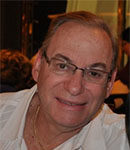 Harvey Parker, Founder & Lifetime Member
Harvey Parker, PhD, a licensed clinical psychologist, is a co-founder and former executive director of CHADD. He played an instrumental role in encouraging the US Department of Education to clarify the responsibility schools must assume in providing appropriate educational services to students with ADHD. Parker has authored and coauthored a number of publications on ADHD. Because of all of his contributions to making the country a better place for people affected by the disorder, Parker was inducted into the CHADD Hall of Fame in 1994.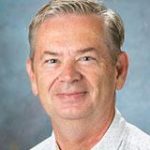 Brian Foy, Secretary
Brian Foy has been coordinator for CHADD of Iowa since 2016. Prior to that he was treasurer for this group for over 15 years when six small chapters merged into one super chapter. Brian and his wife Jane were founding members of a parent support group in Muscatine, Iowa in 1986 after their daughter was diagnosed with ADHD.
Brian currently lives with his wife Jane in the Davenport/Quad Cities area in Iowa, where he is a clinical instructor for the masters in speech-language pathology program at St. Ambrose University. Prior to his work at St. Ambrose, he was a speech language pathologist with the Mississippi Bend Area Education Agency for 22 years. He was also an administrator with the agency from 2000 – 2014 where he served as "low incidence disabilities coordinator" over a five county area.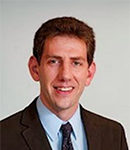 Craig Bruce Hackett Surman, MD, ex-officio
Dr. Surman is an Assistant Professor of Psychiatry at Harvard Medical School. He is the Scientific Coordinator of the Adult ADHD Research Program of the Clinical and Research Program in Pediatric Psychopharmacology at Massachusetts General Hospital. His research strives to improve the assessment and treatment of self-regulatory disorders, including ADHD, in adulthood. He completed a residency in Psychiatry at the Harvard Longwood Psychiatry Residency Training Program in Boston, as well as a fellowship in Neuropsychiatry at the Division of Cognitive and Behavioral Neurology at Brigham and Women's Hospital, also in Boston. His work has been published in peer-reviewed journals and presented internationally. Dr. Surman has directed or facilitated over forty studies related to ADHD in adults. He is co-author of "FASTMINDS: How To Thrive If You Have ADHD (or think you might)" and editor of "ADHD in adults: A Practical Guide to Evaluation and Management."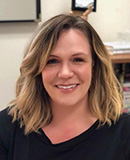 Nicole Vredenburg, Chapter Advisory Board
Nicole Vredenburg serves as the Volunteer Coordinator for the North Broward CHADD group in Florida. Prior to this position she served as the chapter's Treasurer. Nicole has a bachelor's degree in Psychology and a master's degree in Social Work. She is a Licensed Clinical Social Worker with 22 years of experience working with children and adults in school, legal, community mental health, child welfare and private practice settings. She is currently an ESE (Exceptional Students Education) Counselor for the public school system. Nicole is also a nationally certified Youth Mental Health First Aid Instructor.
Nicole's interest in ADHD has been sparked by her personal and professional experiences. As a child, she watched her parents serve as champions for her brother who was diagnosed with ADHD. As an adult, Nicole was empowered to seek out a diagnosis and treatment for herself. She is now a mother of two children who are both diagnosed with ADHD. Nicole and her family live in Coral Springs, Florida.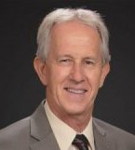 Rick Webster, NorCal Chapter Coordinator & Success Clinic Facilitator
Diagnosed nearly twenty years ago, Rick Webster has been with the CHADD of Northern California Chapter for most of that time. He is the current chapter coordinator. As a committed member of the National Board and the NorCal Chapter Coordinator & Success Clinic Facilitator in both San Francisco and Walnut Creek, Rick's intentional goal is to help ADHDers thrive.
He is the father of four adult daughters (two diagnosed with ADHD) who are thriving as they build families and successful careers of their own design.
As the founder and CEO of Rena-Fi, Inc., his mission is to bring affordable financial education to all. More specifically, financial education that addresses the emotional drivers of our behavior and decision making process. As per Rick, "Without an understanding of the underlying drivers of our behavior, we have no chance of altering that behavior.
In that 62% of the adult ADHD population is enduring severe financial stress (as compared to 15% of the general population), Rick sees a synergistic opportunity to bring financial education to those who need it most.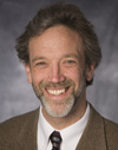 Max Wiznitzer, MD
Max Wiznitzer is a graduate of Northwestern University School of Medicine. He trained in pediatrics and developmental disorders at Cincinnati Children's Hospital and in pediatric neurology at Children's Hospital of Philadelphia. He then did a National Institutes of Health funded fellowship in disorders of higher cortical functioning in children at the Albert Einstein College of Medicine, Bronx, NY. Since 1986, he has been a pediatric neurologist at Rainbow Babies & Children's Hospital in Cleveland, OH. He is an associate professor of pediatrics, neurology and international health at Case Western Reserve University. He has a longstanding interest in neurodevelopmental disabilities, especially attention deficit hyperactivity disorder and autism, and has been involved in local, state and national committees and initiatives, including autism treatment research, Ohio autism service guidelines, autism screening, and early identification of developmental disabilities. He is on the editorial board of Lancet Neurology and Journal of Child Neurology and lectures nationally and internationally about various neurodevelopmental disabilities.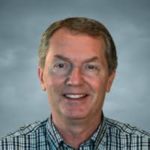 Robert Cattoi, CHADD Chief Executive Officer, Ex-Officio
Bob Cattoi has a background in promoting primary care and providing medical professionals with the tools needed to create healthier communities. He comes to CHADD from the American Board of Family Medicine, where he served as the Executive Director of the Pisacano Leadership Foundation and the Director of Communications. With the Pisacano Leadership Foundation, Cattoi oversaw all engagement, advocacy, strategic planning and program evaluation, and regularly met or exceeded fundraising goals. Prior to that, he was the Assistant Dean for Strategic Planning and Program Development for Texas Tech University's Health Sciences Center School of Medicine. He has presented at various annual meetings on leadership and program evaluation and has spoken at legislative events. Cattoi is a member of Sigma Xi—The Scientific Research Society and the Association of Fundraising Professionals.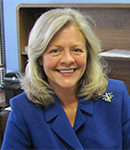 April Gower-Getz, CHADD Chief Operating Officer, Staff Liason
April Gower-Getz, holds a MS in business administration/marketing. During the past twenty years working in the nonprofit sector, Gower-Getz has acquired a wide range of managerial experience including education program development and implementation, fiscal management, fundraising, marketing, public relations, and conference and meeting planning. Prior to joining CHADD, she served as executive director of the Entomological Foundation; director of sales and marketing for the Entomological Society of America; and education initiatives specialist, manager of annual and planned giving, and national program director for National 4-H Council. As program director for National 4-H Council, she provided leadership to the National 4-H Environmental Stewardship Program, a community-based youth education program designed to form partnerships among national youth education groups and improve their access to educational resources. The program resulted in a successfully proven model for educational program development, which is currently used by 4-H Extension Service.