Coronavirus Disease 2019 (COVID-19)
Guidance for Uncertain Times
Amid the uncertainty of this novel coronavirus global pandemic, everyone in our community is facing tremendous pressures, and CHADD and its National Resource Center on ADHD are here to help. We are committed to continuing to be the ADHD resource on which you can rely. Concern about COVID-19 can cause stress, anxiety, and sleep difficulties, especially for those affected by ADHD. We hope the following resources will help you.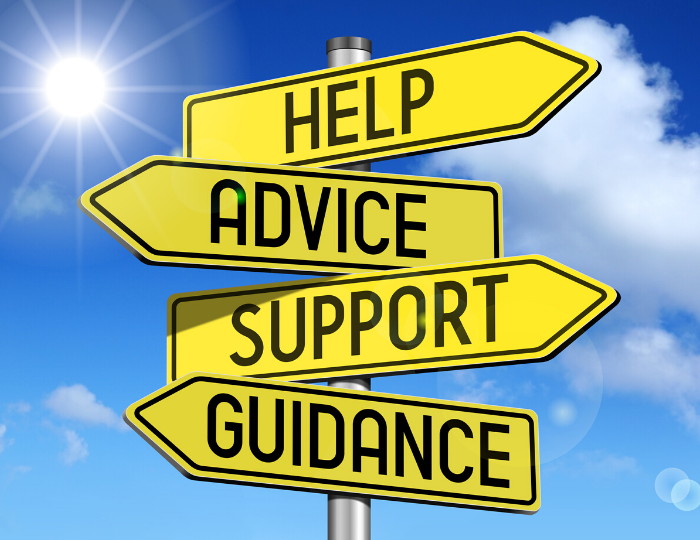 Create Structure and Routine
Nearly all of us are at home for the foreseeable future due to the coronavirus pandemic. Your family needs strategies to adjust amidst the uncertainty, particularly when any of your children have ADHD.
Tips for Creating an ADHD-Friendly Home Environment
---
Tips to Help You Manage and Avoid Family Conflicts
---
How CHADD Is Supporting the ADHD Community
---
Tips for Creating an ADHD-Friendly Home Environment
---
Creating Structure and Routines for Children with ADHD
---
Getting Organized When You Have ADHD
---
Set Up Healthy Technology Habits
---
Strategies for Promoting Positive Behavior in Children with ADHD and their Siblings
---
---
Resilience and Routines for Families During the Pandemic
Attending School from Home
Millions of parents just like you find themselves suddenly homeschooling their child with ADHD. These resources are loaded with tips to help you.
When Kids Attend School From Home: Tips for Parents
---
---
---
---
How Do You Work from Home and Help Kids Navigate Remote Learning?
---
Home Learning During the Crisis
---
When Children with ADHD Attend School from Home: An Expert's Tips
---
Learn the steps you can take to keep yourself and your family healthy.
---
Protect Yourself and Your Family
---
COVID-19 and How to Stop the Spread of the Virus from the CDC
---
Navigating Relationship Challenges, featuring Ari Tuckman, PsyD
---
More Time Together Can Be a Mixed Blessing
---
Take Something Positive from This Experience
For children and adults affected by ADHD, physical exercise and proper nutrition are important components of staying healthy, especially in challenging times.
Ways to Stay Healthy During the Coronavirus Pandemic
---
Including Exercise with Behavioral Interventions Can Increase Benefits
---
30 Minutes of Exercise Can Increase Attention
---
Complementary Approaches to ADHD Treatment
---
Food Choices for Children with ADHD
---
Nutrition in Support of ADHD Treatment
Caring for our mental health is now more important than ever. Here's how you can build a solid foundation of calm for your family.
Mothers and ADHD-Permit Yourself to Breathe
---
Parenting Children With ADHD During a Crisis
---
Create Calm: It Really Matters!
---
Mindfulness for Parenting a Child with ADHD
---
Worried and Preoccupied? You Can Reduce Anxiety and Live More Confidently
---
Managing Anxiety, featuring Craig Surman, MD
---
Steadying Our Communal Raft During Uncertain Times
It's important to remain calm and reassuring when you talk with children about scary topics when that may not be easy.
Talking with Children About Coronavirus Disease 2019: Messages for Parents, School Staff, and Others Working with Children
---
How to Talk to Your Child About Scary Events
Telehealth and Telemedicine
To help reduce the risk of spreading the coronavirus, many doctors, psychologists, and other professionals will continue to serve their patients via telehealth rather than office visits. Learn more about this invaluable tool.
---
---
Telemental Health: Benefits and Potential Pitfalls
---
Find a Professional
To find a qualified, licensed healthcare professional or to learn more about which type of professional would be appropriate for your child's care, visit CHADD's page, Professionals Who Diagnose and Treat ADHD.
Remote Access to Doctors and Coaches
Many of CHADD's professional members provide remote services. To locate a doctor or coach who provides remote services please visit CHADD's Resource Directory. Once at the page, select "Provides Remote Services" check box.
Online Communities and Helpline
Need someone to talk to? Join one of CHADD's online communities for parents and adults or contact our Health Information Specialists, who can be reached from 1:00-5:00 PM EST Monday through Friday at 1-866-200-8098.
CHADD Chapters
CHADD has a nationwide network of chapters. Find a CHADD chapter near you and learn whether they are currently holding meetings via Zoom or another online platform.
Books
If you're looking for a book about ADHD for children, teens, or parents, you can search CHADD's online ADHD Information Library. Click on the SEARCH button, then POPULAR SEARCHES, and from the drop-down menu select Books for Children, Books for Adolescents/Teens, or Books for Parents.