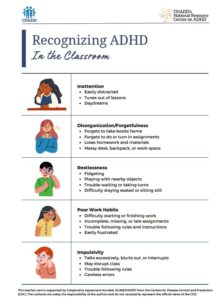 Do you have students with ADHD in your classroom? Do you feel challenged to find the balance between the needs of your class and helping students with ADHD learn effectively? You are not alone.
CHADD (the National Resource on ADHD) has developed Teacher to Teacher (T2T). Designed by teachers for teachers, this multisession, interactive training course is developed and taught by expert educators to give practical strategies and resources to educators working with students with ADHD.
Questions about Teacher to Teacher?
Please contact us online or by phone: 240-487-2301
Designed by teachers for teachers, this training program is developed by expert educators. Their experience and perspective are provided to educate parents on ADHD. Comprehensive training and extensive resources are provided to participants, including an educator's manual (PDF).
Flexible options. Choose one module or purchase the entire course.
---
Learning Objectives for Teacher to Teacher Course by Module
Online Course for Individuals
Register through our eLearning provider to access the material.
$119 for CHADD members
$129 entire course | $69 per module
Not a member? Join now.
To access the membership price products, log in and click 'My Account'. Once there, go to 'Member Benefits' and under 'Discounts' you will find a link to Membership prices.
Flexible | Self-Paced | Interactive | Use your computer or tablet | Online community | Resource Library | Certificate of Completion
Organizations/School Districts (Multi-License)
Please contact CHADD online for more information on discounts.
Dr. Anne Ellison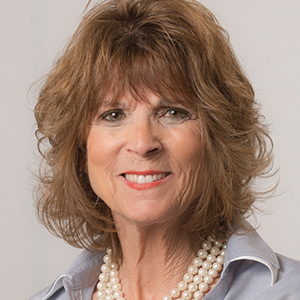 Dr. Anne Ellison is a past president of the Board of Directors of CHADD. She authored Interventions for ADHD: Treatment in developmental context, and Clinical neuropsychological assessment and interventions for children (2nd edition). Dr. Ellison was a co-editor of the CHADD Educator's Manual on Attention-Deficit/Hyperactivity Disorder from an educational perspective; and, a co-author of Teacher to Teacher. Dr. Ellison is a Professor Emerita at UWM and is teaching in the clinical psychology program at USCA. She was inducted into CHADD's Hall of Fame.
---
Chris A. Zeigler Dendy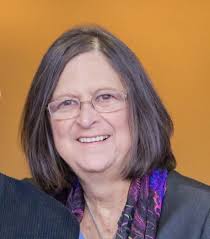 Chris A. Zeigler Dendy, a popular author, former educator, school psychologist, and children's mental health professional with 45+ years' experience, is the mother of three grown children and five grandchildren with ADHD. She and her late husband have provided training nationally and internationally. She has authored four popular books and two DVDs on ADHD. Her first book, Teenagers with ADD & ADHD has sold over 100,000 copies. Her latest book, Teaching Teens with ADD, ADHD, & Executive Function Deficits, 2nd ed, was released in 2011. In November of 2014, she received CHADD's Lifetime Achievement Award; this is only the second time the award has been given. In 2006 she was inducted into CHADD's Hall of Fame. As a volunteer, she was the lead author for the CHADD Educator's Manual and is a co-founder of CHADD's Teacher to Teacher program.