ADHD in the News 2022-12-01
December 1, 2022
Adderall shortage raises questions about widespread dependency on the drug
How to Tell the Difference Between Regular Distraction and A.D.H.D.
Concerns grow over online ADHD diagnoses
View
ADHD Weekly, December 1, 2022
December 1, 2022
Do Stimulant Medications Reduce Adult Height? Not Likely
Nonstimulant Options for Treating Childhood ADHD
Webinar: When ADHD Impacts Your Child's Academic Performance
View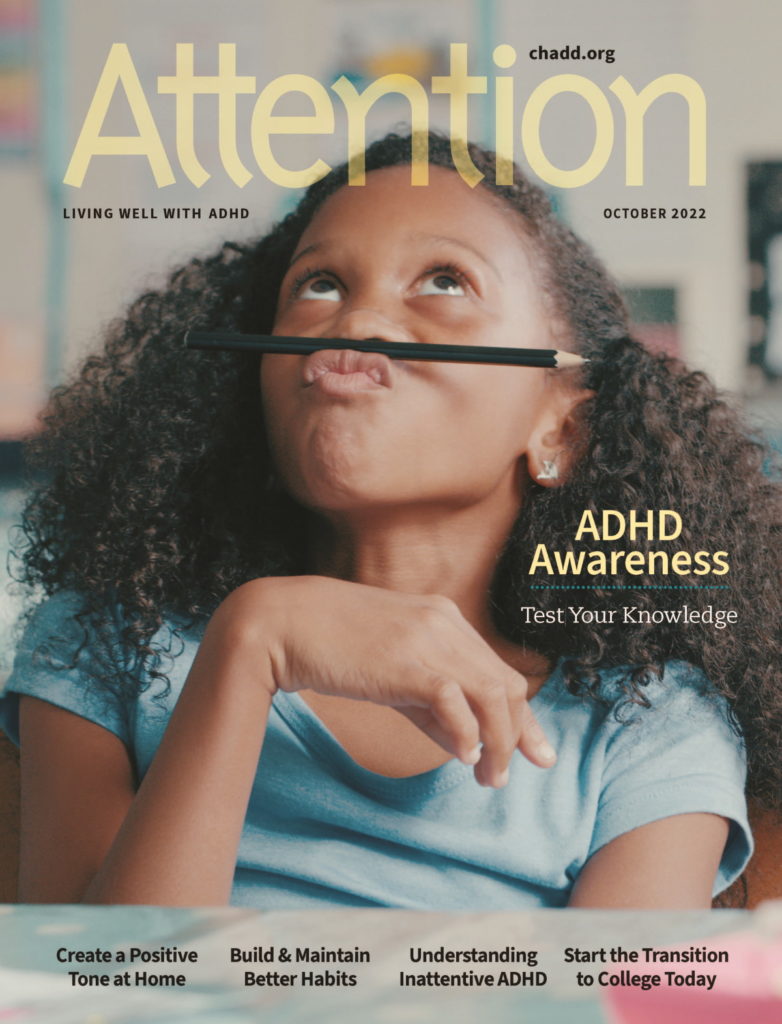 Attention Magazine
Recognized for its excellence, CHADD's bimonthly magazine is rich in practical information, clinical insights, and evidence-based strategies for managing ADHD.
LEARN MORE