Children and Adults with Attention-Deficit/Hyperactivity Disorder (CHADD) is in the forefront in creating and implementing programs and services in response to the needs of adults and families affected by ADHD through collaborative partnerships and advocacy, including training for parents and K-12 teachers, hosting educational webinars and workshops, being an informative clearinghouse for the latest evidence-based ADHD information, and providing information specialists to support the ADHD community.
CHADD offers a number of different membership options to choose from designed to meet needs of Individuals, Families, Teachers, other Professionals, and Organizations.
ADHD in the News 2019-05-16
May 16, 2019
Methylphenidate treatment for ADHD tied to several types of insomnia
Researchers seek how to best treat kids with ADHD in schools
ADHD: Should You Take a Medication Break?
View
ADHD Weekly, May 16, 2019
May 16, 2019
Eprescribing ADHD Medication: Allowed but Not Always Possible
Organize Your First Living Space
Webinar: What You Can Expect In The First Six Months Of Treatment
View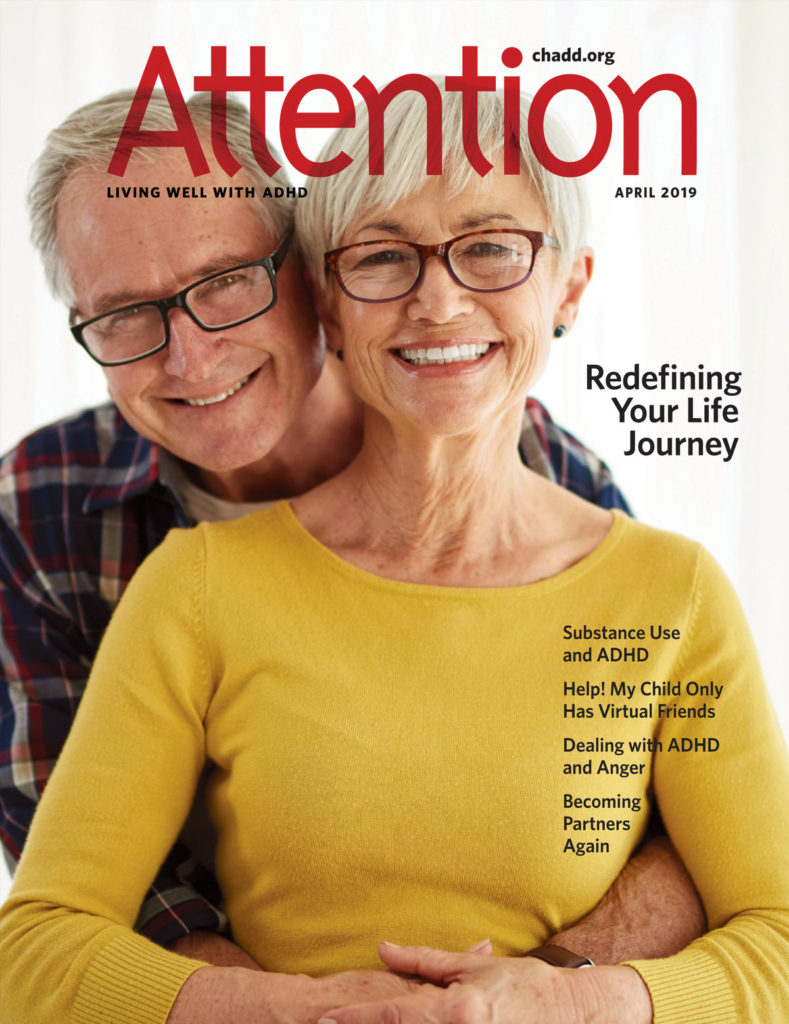 Attention Magazine
Recognized for its excellence, CHADD's bimonthly magazine is rich in practical information, clinical insights, and evidence-based strategies for managing ADHD.
LEARN MORE