5 Effective Positive Reinforcement Tips for Your Child with ADHD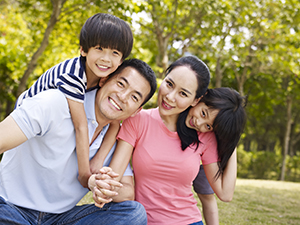 Are you looking for some tips to help manage your child's behavior during the summer? Are your child's ADHD symptoms coming out in behaviors that are causing him or her to get in trouble?
While every child and family is different, there are some suggestions that can help your children with ADHD improve their behavior. Start the summer off right by sharing with your children what your expectations are for their behaviors and seeking opportunities to provide positive reinforcement can help improve behavior at home and during summertime activities. Positive reinforcement is the immediate feedback, or praise, given to someone so that they will repeat similar behaviors in the future.
"Perhaps the most important and effective of these is verbal reinforcement of appropriate behavior," write the authors of Teaching Children with Attention Deficit Hyperactivity Disorder: Instructional Strategies and Practices. "The most common form of verbal reinforcement is praise given to a child when he or she begins and completes an activity or exhibits a particular desired behavior. Simple phrases such as 'good job' encourage a child to act appropriately. Effective teachers (or parents) praise children with ADHD frequently and look for a behavior to praise before, and not after, a child gets off task."
The authors shared their top tips for positive reinforcement:
Praise your child immediately when he behaves well or follows directions. Be specific in your praise and define what he did right and why you are pleased with the behavior.
Use multiple ways to thank or praise a child for good behavior. Phrases such as "Thank you," "Good work," and "I like how you did that" help to keep the experience of positive reinforcement fresh for a child. Be careful, using the same phrase repeatedly can cause it to lose meaning.
Be consistent in your expectations. When children know what to expect and that certain behaviors are rewarded, they are better prepared to display good behavior. It also helps those children affected by ADHD to avoid confusion about what the expectations are in a situation.
Be aware of your child's surroundings and plan ahead. A child's behavior usually suffers when he is tired, hungry, or overwhelmed. Have a plan in mind for these times; help your child get enough sleep, carry healthy snacks, and give your child a safe place to take a break when he is overwhelmed or overstimulated.
Use visual cues to help your child stay on task and be within an arm's reach of your child when giving directions. Both of these techniques can help your child stay on task and understand the directions and expectations you are sharing with him.