ADHD's Impact on Business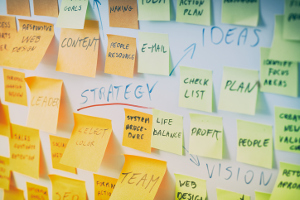 It's a problem that is swept under the rug, but the statistics are clear:
Each year, more than 41 million Americans—18 percent of the United States population—experience some type of mental illness, according to data released by the US Substance Abuse and Mental Health Services Administration in December 2013.
The indirect cost of untreated mental illness to employers is estimated to be as high as $100 billion a year in the United States alone, according to the National Business Group on Health.
More days of work are lost (absenteeism) or disrupted (presenteeism) by mental illness than by many chronic conditions, including arthritis, diabetes, and heart disease.
A 2012 US economic impact study estimated that as much as 83 percent ($143 billion to $266 billion)of the overall annual incremental costs of ADHD were incurred by adults ($105 billion-$194 billion). Workplace issues, mostly due to income and productivity losses, represent the largest contributor of cost of adult ADHD on the US economy ($87 billion to $138 billion).
Those statistics include multiple mental health disorders—most prominently depression—not just ADHD. Although ADHD comes with extraordinary gifts (see Adult with ADHD? You Rock! in this week's issue), it also comes with challenges that affect employment, along with frequently co-occurring conditions such as depression.
"Mental illness is the workplace's dirty little secret. Employees want to hide it and employers don't want to hear about it." Rita Pyrillis, A Monumental Problem, Workforce Magazine, Aug. 31, 2014 .
While the toll on employees who struggle to manage their conditions and their careers is great, companies are also paying a price in higher health care and disability costs. Mental illness accounts for 30 percent of disability costs, and that figure is growing by 10 percent a year.
Although absenteeism resulting from mental health issues that aren't accommodated or treated has readily quantifiable impact to productivity, presenteeism—when employees are physically present but not fully engaged—also impacts productivity. According to Gallup survey data, only 32 percent of US employees worldwide feel they are "engaged" at work, and nearly 1 in 5 state they are "actively disengaged." Gallup estimates that "actively disengaged" employees cost the United States between $450 billion to $550 billion in lost productivity every year.
What can be done?
"The workplace is not always part of the problem, but it can always be part of the solution," according to Canada's CSA Z1003 Psychological Health & Safety in the Workplace standards.
While we in the United States have the Occupational Safety and Health Administration (OSHA) regulations for workplace safety, "psychological safety" is not included. Canada's voluntary standards for employers, which come with free implementation manuals and training, promote two main goals:
1. Psychologically Safe Workplace, in which:
No significant harm or injury to employee mental health is allowed in negligent, reckless or intentional ways.
Every reasonable effort is made to protect the mental health of employees [due diligence].
Every reasonable effort is made to promote the mental health of workers.
Although the Americans with Disabilities Act (ADA) provides some protection for employees having a mental health disorder, it is reactive only, and does not address the root of the problem.
The Society of Human Resource Management (SHRM), an international organization, has taken on the challenge of mental health in the workplace. Among their recommended procedures are processes for workplace accommodation such as those addressed in Workplace Accommodations Can Make You and Your Employer Successful in this week's issue. Other recommendations for accommodating mental illness urged by SHRM focus on fighting stigma:
Educate employees about the signs and symptoms of mental health disorders.
Encourage employees to talk about stress, workload, family commitments, and other issues.
Communicate that mental illnesses are real, common, and treatable.
Discourage stigmatizing language, including hurtful labels such as "crazy," "loony," or "nuts."
Invest in mental health benefits.
Help employees transition back to work after they take leave.
Consult with your employee assistance program.
The Canadian standards, SHRM recommendations, and ADHD specific accommodation approaches all point to the same truth: Companies must directly address, rather than avoid, their employees' issues, whether it be physical health, ADHD, other mental health disorders, or job dissatisfaction causing disengagement. Lacking such proactive measures, companies will continue to lose business value along with human value.
What measures would you like to see taken? Join the discussion.