ADHD in the News 2023-01-26
January 26, 2023
ADHD in Older Adults: Diagnosis and Treatment
The Adderall shortage has been 'absolute hell' for adults and kids. Here's what doctors say patients can do.
7 ADHD-Friendly Ways to Organize Your Fridge
View
ADHD Weekly, January 12, 2023
January 12, 2023
A Fresh Start for the New Year
When Is It Too Early to Diagnose ADHD?
Webinar: Strategies and Solutions for Social Anxiety in Children
View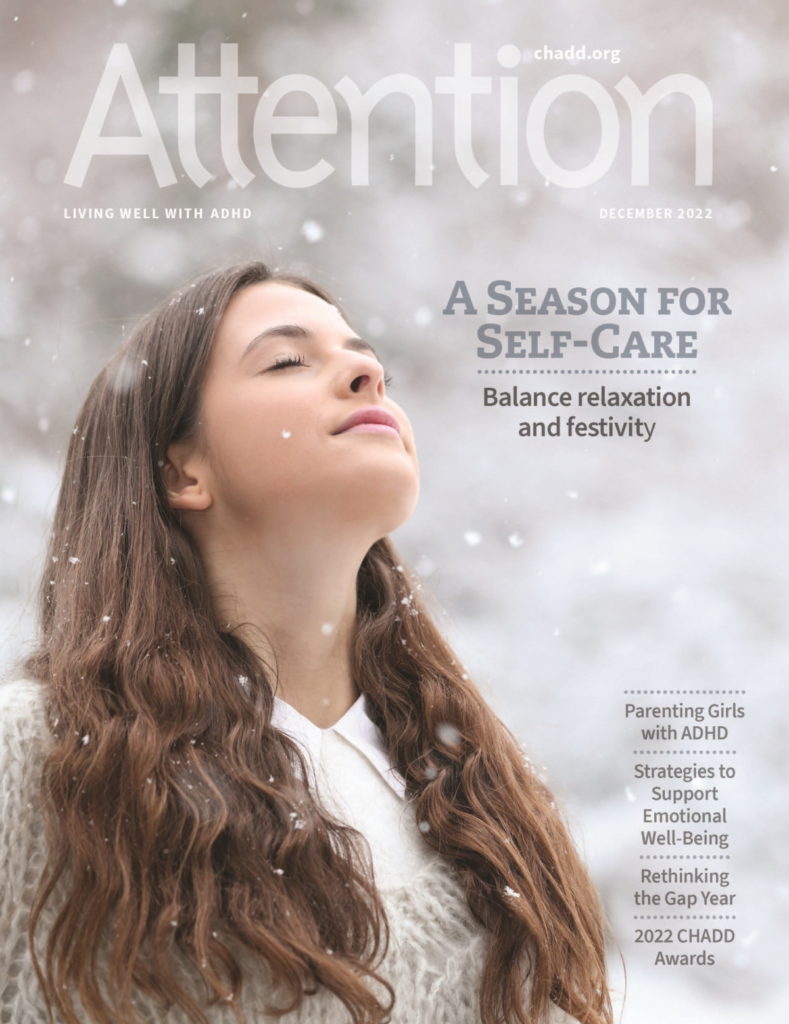 Attention Magazine
Recognized for its excellence, CHADD's bimonthly magazine is rich in practical information, clinical insights, and evidence-based strategies for managing ADHD.
LEARN MORE