ADHD Hasn't Stopped Michael Phelps from Winning Gold…Again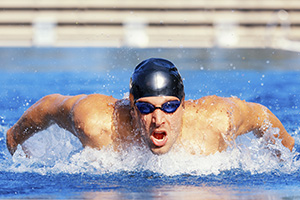 The most decorated Olympian of all time Michael Phelps has won gold again at the Rio 2016 Olympics.
Phelps was diagnosed with ADHD in elementary school and his mother, Debbie Phelps, a school administrator near Baltimore, Md., introduced him to swimming to help him cope with his ADHD symptoms. From there, Mr. Phelps swam into history as a top American athlete.
On Tuesday, he won the gold medal for the 200-meter butterfly. He also was pivotal in Team USA winning the men's 4×100 freestyle relay, according to Sports Illustrated.
Many young people and adults take up sports or other physical activities as part of their treatment plan for ADHD, says Michael Lara, MD, in The Exercise Prescription for ADHD in CHADD's Attention magazine.
"Whenever you walk, run, bike, or swim, your brain releases lots of neurotransmitters, which increases the attention system's ability to be regular and consistent by spurring the growth of new receptors in certain areas of the brain," Dr. Lara says. "This has many good effects like reducing the need for new stimuli and increasing alertness."
Mr. Phelps has said he found swimming and competition helped him maintain his focus, and the routine of swim practice helped him managed his daily life.
"The most important thing to consider when starting an exercise program is to find something you enjoy doing or that your child enjoys doing," Dr. Lara says. "That way you or your child will stick with it. Team activities or exercise with a social component can be especially beneficial."
Read more about the benefits of exercise on ADHD symptoms.