Educator Webinar: Tips and Strategies to Help an Unmotivated Kid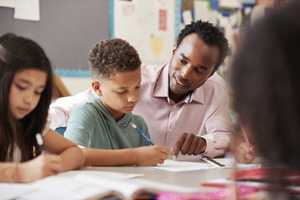 Ask the Expert for Educators:
Tips and Strategies for Educators to Help an Unmotivated Kid
Featuring Margaret H. Sibley, PhD
Monday, June 27 | 3 PM, EDT

The biology of ADHD can lead to an atypical response to rewards—which translates into prominent motivation deficits for many children and teens with the disorder. Dr. Margaret Sibley will discuss how to maximize the motivation of young people who have ADHD. She will discuss why motivation is often impaired by ADHD and what educators can to do support and empower youth who struggle with motivation.
After this webinar you will be able to:
Discuss communication strategies that increase youth follow-through
Explain how to convert natural interests into productive educational and career paths
List tips to enhance educational productivity and engagement
Summarize the relationship between environmental fit and ADHD severity
Determine whether rewards are an effective motivation strategy for ADHD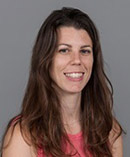 Margaret H. Sibley, PhD, is an associate professor of Psychiatry & Behavioral Sciences at the University of Washington School of Medicine and Seattle Children's Research Institute. She is a licensed clinical psychologist in Florida and Washington and a member of the Motivational Interviewing Network of Trainers. Dr. Sibley's work focuses on the diagnosis and treatment of ADHD in adolescents and young adults. She developed a parent-teen therapy for ADHD, Supporting Teens' Autonomy Daily, that combines motivational interviewing and skills training for parents and teens. She has authored or co-authored over 80 scientific papers on ADHD and published a book with Guilford Press on treating executive functioning and motivation deficits in teens. She has received awards for her work from CHADD, the Association for Behavioral and Cognitive Therapies (ABCT), and the American Psychological Association. Dr. Sibley is a member of CHADD's professional advisory board. She also serves on editorial boards for the Journal of Abnormal Child Psychology, Journal of Clinical Child and Adolescent Psychology, Journal of Consulting and Clinical Psychology, School Mental Health, and Assessment.
This webinar is provided by CHADD's National Resource Center on ADHD and is supported by Cooperative Agreement Number NU38DD005376 funded by the Centers for Disease Control and Prevention (CDC).