Pediatrics Society Develops New Complex ADHD Guidelines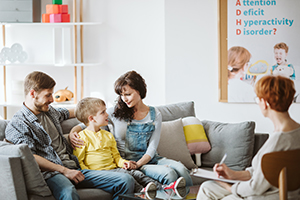 The Society for Developmental and Behavioral Pediatrics recently released new clinical practice guidelines for complex ADHD. These guidelines were written with input from former CHADD board member Eva O'Malley.
More than two-thirds of children who have ADHD also have at least one co-occurring condition. Often referred to as complex ADHD, comorbidities affect the child's needs and how treatment plans are developed to best meet those needs.
"In addition to addressing the specialized evaluation and multimodal treatment of ADHD in children and adolescents, this guideline further addresses the many systemic barriers to delivering optimal care for complex ADHD," says CHADD's CEO Robert Cattoi. "This important addition further highlights the important work that CHADD does to advocate on behalf of people with ADHD and related disorders."
Read more: New Clinical Practice Guideline for Complex ADHD in Children and Adolescents