Getting organized in the new year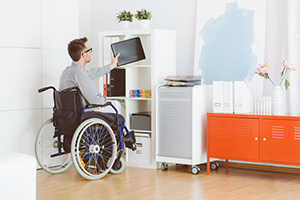 Are you searching through popular self-help books and websites trying to find useful tips on getting organized? There are a lot of popular ones and a few philosophies raved about on social media, but are any of them the right approach for someone affected by ADHD?
Ari Tuckman, PsyD, MBA is the author of More Attention, Less Deficit: Success Strategies for Adults with ADHD and works in his private practice with adults affected by ADHD. He provided some suggestions for getting organized in Organizing the ADHD Brain: It's All About Executive Functions for CHADD's Attention magazine.
His first suggestion is to picture in your mind what it is you want to organize—a closet, the kitchen, a home office—and then imagine how and where you want items included to be placed in that location.
"Once you've conceptualized your grand organizational system, you need to kick yourself into gear to put things away and then follow it through to the end, even when you're tired of doing it," he says.
The trick is to make the most of your executive functions, he says, including working memory, prospective memory (or the mental to-do list), and self-activation.
Ready for Dr. Tuckman's tips? Keep reading for more.
How do you plan to get organized this year? Share your plans now.