Got Allergies? Check for Allergy & ADHD Medication Interactions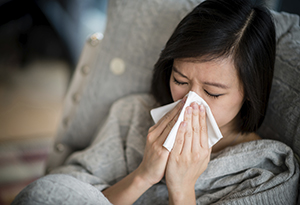 It is spring and golden pollen is floating on the breeze. As you may be reaching for that over-the-counter allergy medication, have you considered its possible interaction with your prescription medication for ADHD?
Many medications can interact with one another. While over-the-counter medications are generally considered safe for occasional use, some allergy and cold medications, including decongestants, should not be take alongside prescription medications for ADHD—some can interfere with how well an ADHD medication works for you. If your allergies can't be relieved without medication, discuss with your doctor possible treatments for seasonal allergies that are safe to take with your prescription.
When looking for an over-the-counter medication or remedy, make sure to bring the package to the pharmacist that fills your prescriptions. The pharmacist can check for any noted interactions or suggest a different product that does not have a noted risk of interaction.
The U.S. Food and Drug Administration has some tips to prevent interactions between your ADHD prescription and over-the-counter allergy medication:
Get a list from the doctor or pharmacist of medications or ingredients to avoid when looking for over the counter medications. Keep this with you when shopping.
Always read drug labels carefully. Learn about the warnings for all the drugs you take.
Check with your doctor for what you need to avoid with your medication, including foods, drinks and other medications or supplements.
Let your health care professionals know about everything you take, including over-the-counter medications, vitamins and supplements.