Improving Children's Social Skills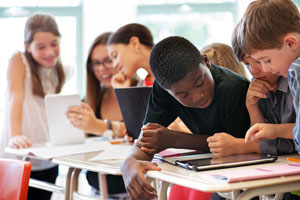 Featuring Caroline Maguire, ACCG, PCC, Med
Does your child with ADHD struggle to make and keep friends? Catch this Ask the Expert Highlight to learn how to address five common ADHD social struggles including:
making friends
losing friends quickly
carrying on reciprocal conversation
overreacting to problems
following through
You'll come away with a better understanding of the relationship between executive function weaknesses and common ADHD behaviors that lead to children's social struggles.
Does your child struggle with making and keeping friends? Children affected by ADHD often need help to improve their social skills. Our Ask the Expert Highlight offers some suggestions on how to help your child.