Podcast: Barriers to ADHD Diagnosis and Treatment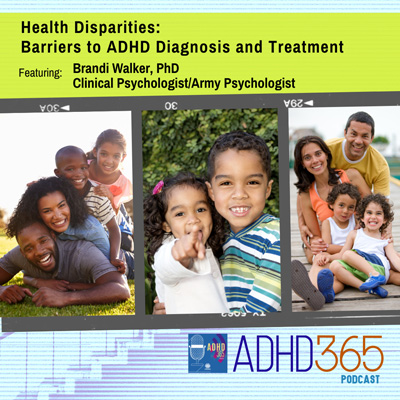 ADHD365 Podcast
Health Disparities:
Barriers to ADHD Diagnosis and Treatment
Featuring Brandi Walker, PhD, (MAJ, Army)
Not every community in the United States has the resources available to help individuals and families cope with the challenges that come from ADHD. What are the consequences of late diagnosis and treatment for ADHD in underserved and disenfranchised communities? Major Dr. Brandi Walker shares her insights into what healthcare providers, parents, and educators can do to decrease health disparities.
In this information podcast, you'll learn about:
Potential barriers to diagnosis and treatment for different communities
How barriers affect African-American, Latino-American, and immigrant communities
How access to care impacts academic achievement, relationships, and quality of life
Common gaps for school-aged children with ADHD and how those gaps follow them into adulthood
How parents, teachers, and medical personnel can work together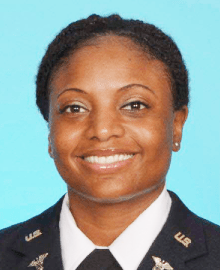 Brandi Walker, PhD, (MAJ, Army), has an earnest desire to further what is known about ADHD and provide therapeutic expertise and researched-informed support to families. An Army clinical psychologist at Womack Army Medical Center at Fort Bragg, NC, Dr. Walker is an active duty major who works directly with service members and their families. She works with various hospitals, clinics, and schools conducting research on children with ADHD, their family and various sleep variables and environmental factors of influence.