Preparing for the Road Ahead: Teens and the Transition to Adulthood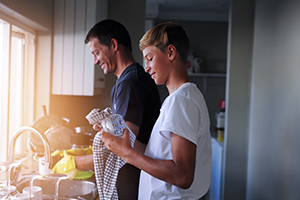 Few stages in the life of a child are more crucial than the transition between adolescence and young adulthood. Wes Crenshaw, PhD, has spent his career working next door to a major midwestern university and a few miles down the road from one of the largest and best junior colleges in America. Specializing in teen and young adult psychotherapy, he's worked thousands of hours with kids who have ADHD and has learned a lot about how they can succeed and how they can fail on the path to a better tomorrow.
What is a parent to do?
Fear not, Dr. Crenshaw says. Despite this grim picture, all is not lost. Regardless of which category your teen fits into, the solution is hope.
Keep reading Young ADDulthood: Preparing Late Teens for the Road Ahead by Dr. Crenshaw in Attention magazine for what you can do to help your teen prepare for adulthood.
The late teens years are a time of preparation and transition as young people move into adulthood. The road isn't always smooth, especially for teens affected by ADHD.