Summer Screen Time: How to Make the Most of It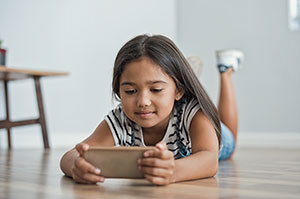 Ask the Expert Highlight: How to Maximize the Benefits of Screen Time for Children with ADHD
Featuring Randy Kulman, PhD
Have your children dropped in front of the TV or their devices to play video games this summer? Parents are often concerned that there is too much screen time in their homes or they have trouble luring their children away from digital devices. From Minecraft, to Facebook, to texting friends, children and teens are spending a lot of time in front of a screen in digital play. But how is this affecting them, and should you be concerned?
Dr. Randy Kulman discusses some of the best types of games and apps for children with ADHD in this special Ask the Expert Highlight, and what to look for when trying out a new game or app with your child. Go from concerned over the amount of time spent with technology to knowing about the benefits and how they can be maximized for children with ADHD.
Randy Kulman, PhD,
is the founder and president of LearningWorks for Kids an educational technology company that specializes in using video games to teach executive-functioning and academic skills. Dr. Kulman has also been the clinical director and president of South County Child and Family Consultants, a multidisciplinary group of private practitioners that specializes in assessment and interventions for children with learning disorders and attention difficulties.