Tips for Finding an ADHD Specialist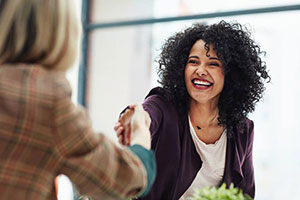 You suspect your child may have ADHD–just as you do. Finding a specialist who can conduct an evaluation for your child, or one who treats adults, can be a difficult endeavor. In many communities, it's common to have to drive an hour or more to a professional or a hospital or university clinic for ADHD treatment
Working with a professional who is experienced in evaluating and treating ADHD is important, especially one who is up-to-date on research related to treatment. What's more, finding the right specialist for your needs is necessary in order to have a tailored approach to treatment.
Professionals who treat ADHD
ADHD can be treated by a doctor who has continued his education on ADHD and mental health. There are many pediatricians and general practitioners who have undertaken the steps necessary to better understand and treat ADHD in order to meet their patients' needs.
Physicians, especially psychiatrists, pediatricians, and neurologists
Psychologists
Social workers
Nurse practitioners
Licensed counselors and therapists, such as professional counselors, marriage and family therapists
You can learn more about these professionals at Professionals Who Diagnose and Treat ADHD.
Tips for finding an ADHD specialist
A good place to start your search for an ADHD specialist is with your current health care plan, or your child's plan. You will be able to find a listing of participating providers on your health care plan's website. These providers will accept your health insurance and are often available without a referral from your primary care doctor or your child's pediatrician.
Another resource, if you do not have health insurance, is to check with your local county or state health department for mental health services and clinics in your community. Frequently, such clinics can accept patients on a sliding-scale basis.
To find an ADHD specialist close to you:
How did you find your ADHD specialist? What tips would you share with someone searching?
Finding a specialist to help you or your child cope with the symptoms of ADHD can be difficult. We have a few tips to make the search easier. Keep reading for suggestions.