Webinar: Addressing Disparities for BIPOC Children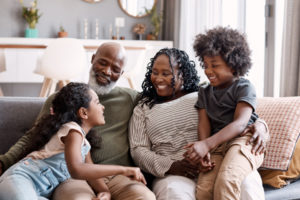 Ask the Expert: Disparities in ADHD Care for BIPOC Children and Adolescents
Thursday, April 8 | 3 PM, ET
Featuring Adiaha Spinks-Franklin, MD, MPH, FAAP

Children of color frequently receive inadequate ADHD treatment and support because of underlying structural racism or lack of cultural competency—whether they are Black, Latinx, Asian American, Indigenous, or recent immigrants. This often leaves them at a disadvantage in school and social environments, and limits resources available to them and their families.
In this webinar, Dr. Adiaha Spinks-Franklin will discuss how social determinants of health and implicit bias from some physicians negatively affects ADHD diagnosis and treatment for children and adolescents of color. Parents, especially, will find this webinar informative.
Learning Objectives:
Review the diagnostic criteria and epidemiology for ADHD in BIPOC children and adolescents.
Describe disparities in diagnosis, treatment, and management.
Discuss evidence-based practice for improving healthcare access and quality.
Adiaha Spinks-Franklin, MD, MPH, FAAP, is a board-certified developmental-behavioral pediatrician at Texas Children's Hospital and an associate professor of pediatrics at Baylor College of Medicine. She is a member of the executive committee for the section of developmental-behavioral pediatrics for the American Academy of Pediatrics. She also leads the education committee and the newly formed committee on equity and justice.
Dr. Spinks-Franklin is an active member of the Society of Developmental and Behavioral Pediatrics. She served as co-chair of the advocacy committee for two terms and one term on the board of directors. She is the inaugural co-chair of the diversity, equity, and inclusion committee and leads efforts to educate and train developmental-behavioral pediatric professionals in anti-racist medical care.
In 2017, she founded the anti-racist pediatric organization, Race & Children Education Collaborative of Anti-Racist Developmental Professionals (RACE CARD). The organization has conducted numerous anti-racism and social justice trainings for physicians and other healthcare professionals around the country.