Webinar: Help Children Manage ADHD and Anxiety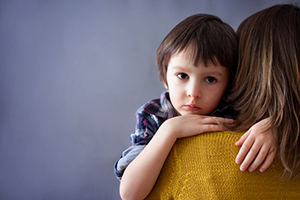 Featuring Roberto Olivardia, PhD

Up to 30 percent of children with ADHD have a co-occurring anxiety disorder. Anxiety can cause children with ADHD to feel edgy, stressed out, tired, and tense. Anxiety can impact symptoms of ADHD such as causing decreased attention and concentration and resulting in more distractibility.
In this webinar, we will discuss why ADHD and anxiety occur together. You will learn how ADHD and anxiety both impact each other. We will share strategies for managing and treating anxiety including proper health hygiene, behavioral changes, and therapeutic interventions.
Learning Objectives
Identify how anxiety impacts ADHD
Describe how ADHD can lead to or increase anxiety
Describe strategies to help children cope with and manage anxiety
Dr. Roberto Olivardia is a clinical instructor of psychology at Harvard Medical School.  He maintains a private psychotherapy practice in Lexington, Massachusetts, where he specializes in the treatment of ADHD, executive functioning issues, and issues that face students with dyslexia. He also specializes in the treatment of eating disorders, body dysmorphic disorder obsessive-compulsive disorder (OCD) and personality disorders.  He currently serves on the professional advisory boards for CHADD, the Attention Deficit Disorder Association (ADDA), and the National Association for Males with Eating Disorders.
About 30 percent of children who have ADHD also cope with symptoms of anxiety. Join us for a special Ask the Expert webinar to learn how you can help.