Webinar Highlight: Strategies to Help Children's Behavior
ADHD Weekly, November 21, 2019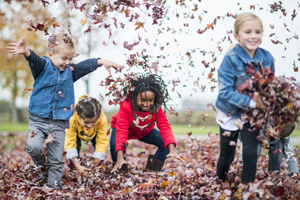 Ask the Expert Highlight
Behavioral and Emotional Concerns of Children with ADHD:
Strategies to Help
Featuring Gina Richman, PhD, and Kristi Phillips, PsyD

Is your family struggling with some of the social and emotional challenges that can accompany ADHD? Get parenting strategies that may be helpful to improve family relationships in this Ask the Expert Highlight.
As we approach the holiday season this presentation offers useful tools you can use right away and gain renewed inspiration from others who know what you're going through.
Gina Richman, PhD, is the director of the Child and Family Therapy Clinic within the Department of Behavioral Psychology at Kennedy Krieger Institute. Kristi Phillips, PsyD, is a member of the Child and Family Therapy Clinic the Kennedy Krieger Institute.