Young Scientist Research Awards
Applications for CHADD's 2022 Young Scientist Research Awards are now available. Two awards are available for emerging researchers in ADHD who are current doctoral students or who have completed a doctoral degree in the past three years. Applications are due March 31, 2022.
Congratulations to our 2022 Young Scientist Research Award recipients: Courtney Zulauf-McCurdy, PhD and Catrina Calub, MA.

Courtney Zulauf-McCurdy

Catrina Calub
Learn More
#ADHD2022 is here!
Join us live or online for the largest ADHD event of the year.
ADHD in the News 2022-10-06
October 6, 2022
The Adderall Shortage is Causing Mass Chaos for Patients, Doctors and Pharmacies
5 Common Signs of ADHD in Women, According to Experts
Kids with disabilities face off-the-books school suspensions
View
ADHD Weekly, October 6, 2022
October 6, 2022
After the Storm: Weathering Disaster and Managing ADHD
Resources That Can Help Following a Crisis
Our Shared Experience: ADHD Awareness Month
View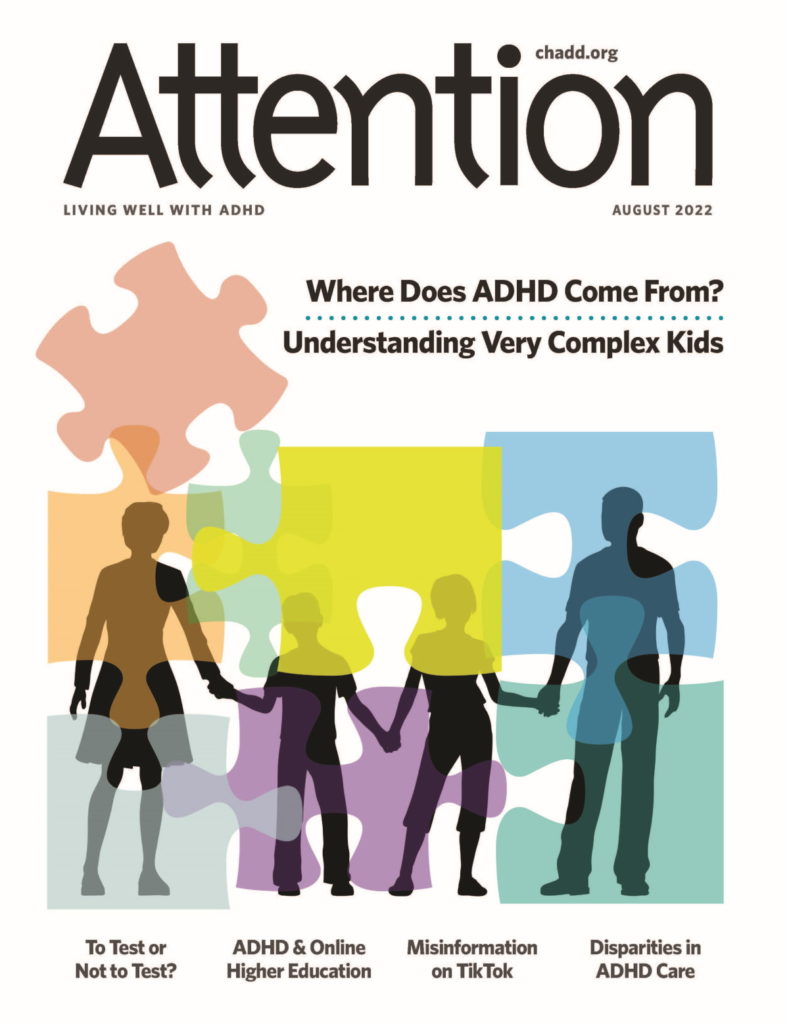 Attention Magazine
Recognized for its excellence, CHADD's bimonthly magazine is rich in practical information, clinical insights, and evidence-based strategies for managing ADHD.
LEARN MORE