Academic Support For College Students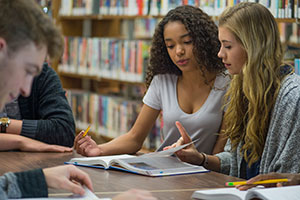 Ask the Expert Highlight:
Your student was admitted, now what?


Featuring Michele Oelking, MSW, ACC, PCC
As students move from high school to college parents often have questions and concerns about the resources available. Join us to learn about support options available for college students with ADHD and how they differ from support in high school. You'll learn to identify common challenges ADHD students face in their first year at college and what to look for in a support system.
This webcast is great for parents of students that starting college or students already in college, as well as current and soon to be college students with ADHD looking for resources to succeed on campus. Parents will gain valuable tips to best support their college student and college students will learn about resources available and how to access them.
Michele Oelking, MSW, ACC, PCC
is the former director of the Academic Success Center at Tulane University. In 2012, she started Tulane's Success Coaching program to support students in the areas of academic, personal, and professional achievement. The program expanded into the center it is today, which offers an array of support services led by both professional staff and peer educators.
Ms. Oelking received Tulane University's Presidential Staff Excellence Award for her achievements with student success and retention, and the Success Coaching program was recognized in early 2016 as an honoree for the Models of Excellence Program through University Business Magazine.