Addressing ADHD & ODD Treatment For Your Child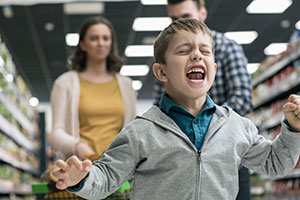 Ask the Expert Highlight: ADHD and Oppositional Behavior in Children
Featuring Barbara Howard, MD, Assistant Professor of Pediatrics at The Johns Hopkins University School of Medicine
ADHD in childhood can be complicated by co-occurring conditions, especially when it's oppositional defiant disorder. Families struggle as they deal with the symptoms of ADHD and a recurrent pattern of negative, defiant, disobedient, and hostile behavior toward authority figures, including family members, teachers and other adults, caused by ODD.
Dr. Barbara Howard has worked extensively with children and families coping with ADHD and ODD. She discusses both disorders, joint treatment, and practical ways for families to help their children and move forward in a positive and healthy way in life.
Barbara Howard, MD
, is the president of Total Child Health, Inc., and an assistant professor of Pediatrics at The Johns Hopkins University School of Medicine. She is a developmental-behavioral pediatrician. She is past president of the Society for Developmental and Behavioral Pediatrics and has served on national committees of the American Academy of Pediatrics.