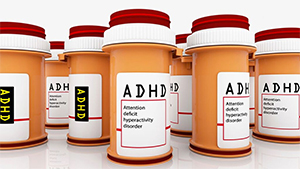 The father on the other side of the telephone was extremely worried.
"If my child takes medicine for ADHD, won't that lead him towards abusing drugs when he's a teenager?" he asked. "But what if we don't go ahead with medication – will he try something that he could get addicted to because he wants to feel more focused?"
To provide this father with an answer to help him make an informed decision regarding treatment, the National Resource Center on ADHD looks to research on ADHD and addiction.
Our informational page, Substance Abuse and ADHD,details the risks associated with ADHD and substance abuse, along with how those risks can be managed by the parents of teens. The Multimodal Treatment Assessment study (Molina et al., 2007) found that the children who were assigned to intensive behavior therapy, with or without medication management, were less likely to initiate substance use in early adolescence. In other words, prevention of adolescent substance use should involve the early psychosocial treatment of risk factors.
For more information on the risks of substance abuse, please visit Substance Abuse and ADHD.