ADHD Occurs More Often with Children in Foster Care Systems. Here's Why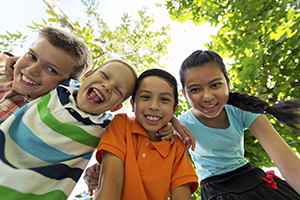 About one out of four children in foster care systems have been diagnosed with ADHD, compared to about one out of 14 children not in foster care and enrolled in Medicaid, according to a recent study by Melissa Danielson, MSPH, a statistician with the National Center on Birth Defects and Developmental Disabilities.
According to Ms. Danielson, the study findings showed a substantial need for medical and behavioral services for foster children. Often children enter the foster care system following abuse or neglect, or if a parent has abandoned the child or been incarcerated. Research has shown higher rates of abuse in girls diagnosed with ADHD than in girls who do not have the disorder. A smaller number of children enter the foster system when their parents have died and there is not a family member available to raise the child. Children who have experienced abuse or loss have a greater need for emotional and psychological support.
The study also found that children in foster care were more likely than their peers to have a co-occurring condition, such as anxiety, oppositional defiant disorder, or depression.
Danielson is a contributor to the recent Vital Signs study on the pattern of care for children between 2 and 5 years old diagnosed with ADHD. Vital Signs emphasized the need for behavior therapy as a first treatment for young children before adding medication. The report acknowledged that it can be difficult for parents and health care providers to identify behavior therapy providers in their local areas. States are encouraged to scale up support for proven parent training and other promising programs that can provide behavior therapy for ADHD in young children.
"As we work to improve the quality of care for children with ADHD, it will be important to consider the needs of special populations, including those in foster care," Danielson said. "Working together, primary care and specialty clinicians can best support the health and long-term well-being of children with ADHD."
Among children with an ADHD diagnosis, according to the study, those in foster care were as likely as others to be treated with ADHD medication but were more likely to have received psychological services. About three-quarters of the children with ADHD in foster care received some psychological care.
The findings were presented during the American Academy of Pediatrics National Conference & Exhibition in Washington, DC, in October 2015.