Ask the Specialist: Resolving ADHD Conflicts in Couples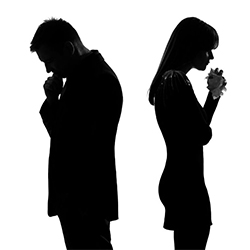 Q: My husband has ADHD and we are constantly fighting! I don't know what to do about this anymore! We need suggestions, we need help.
A: You're not alone in this. Many couples affected by ADHD struggle with communication and often find themselves arguing. The symptoms of adult ADHD—inattention, forgetfulness and distractibility—are especially hard on a relationship. It takes a team approach to address them.
It will help if your husband is able to work with a clinician on an effective ADHD treatment plan. You and your husband can work together with the clinician to evaluate how well the plan is working and make adjustments as needed.
A specialist in marriage and family therapy can help you improve on your communication skills. Your husband's clinician may have this training or be able to suggest a specialist. You can also contact the American Association for Marriage and Family Therapy online at http://therapistlocator.net for a directory of therapists. Our Resource Directory also has some listings of clinicians who may be able to work with you and your spouse.
Look for other areas of your life together that may be causing tension and decide if they can be "outsourced" to others. A housekeeper, dry cleaner, accountant, professional organizer, virtual assistant, subscription meal planning or grocery delivery are all possibilities that can help eliminate areas of stress and conflict. Working together to create a schedule and routines can also be helpful. Be sure to plan time for just the two of you to share each other's company and continue to build your relationship.
Do you have a question about ADHD? Visit Attention Connection for questions and answers.