Relationship Tips for Couples with ADHD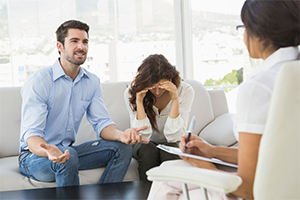 With all the Valentine's Day commercials on TV and chocolate sales in grocery stores, this can sometimes be a difficult month for couples affected by ADHD. There can be unmet expectations for the "perfect" romance when the symptoms of ADHD lead to tension or disappointment in their relationship.
Terry M. Dickson, MD, ACG, who does one-on-one coaching with adults and couples, is also the spouse with ADHD in his marriage to Anne Dickson. Terry works closely with couples affected by ADHD who are striving to improve their relationship. He and Anne have a few suggestions to help couples:
Give positive feedback to your spouse every day. Go on a date and get away from the daily grind. Have times when you both can simply celebrate being together and not discuss problems!
Be patient with your spouse. Change takes time. Find ways to give positive feedback every day. Concentrate on your spouse's strengths whenever possible.
Additional tips:
Don't take your spouse of partner's behavior personally.
Remember your relationship is the most important thing.
Do not tolerate abuse – get professional help if you need it.
Work together to build better communication and speak directly to one another.
Give your spouse or partner unconditional love.
Read more of Terry Dickson's survival tips for couples affected by ADHD.