CHADD Receives Award to Continue Resource Center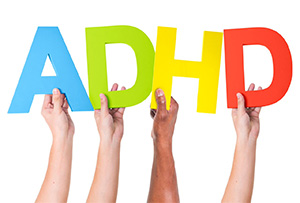 CHADD has been awarded the Implementing Evidence-Based Health Promotion Programs for Children with Attention-Deficit/Hyperactivity Disorder cooperative agreement from the US Centers for Disease Control and Prevention. The agreement allows CHADD to continue its National Resource Center on ADHD program to provide information, education and consultation. The program was begun by CHADD through a previous agreement in 2002.
With the new cooperative agreement, CHADD's National Resource Center continues to work with various experts and professional groups to develop its education and training programs, including the Ask the Expert webinar series and the popular Ask the Expert Q&A and All Things ADHD podcasts. The program also provides a resource library and a searchable database for the public along with a website, weekly newsletter, information sheets, graphics, videos and toolkits.
The ADHD Helpline will continue to be available as part of the programming supported by this agreement. It is the first resource many individuals and families reach for after diagnosis. It is available Monday through Friday from 1-5 p.m. ET at 866-200-8098.