CHADD Young Scientist Awards Taking Applications
ADHD Weekly, February 28, 2019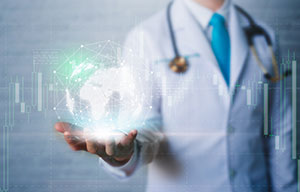 Are you an emerging ADHD researcher, working on a doctoral degree, or did you complete a doctoral degree in 2016 or after? Do you know or work with someone who is?
Applications for CHADD's Young Scientist Research Awards are now being accepted.
Each Young Scientist Research Award includes an unrestricted $1,000 cash award and expenses paid to attend the 2019 Annual International Conference on ADHD in Philadelphia, Pennsylvania, Nov. 7-9. Additionally, recipients are recognized at the annual conference and in Attention magazine and on the CHADD website, through social media posts, and in ADHD Weekly. Recipients receive a one-year CHADD professional membership.
The 2019 application forms are available at Young Scientist Awards, under Research on the CHADD website. All required documents are due by May 28, 2019. Submitted research may address any area relevant to ADHD, including, but not limited to:
biological/genetic underpinnings of the disorder
treatment efficacy
impact on the individual or family
school or workplace accommodations
social stigma and discrimination
public health
epidemiology
You can learn more about previous Young Scientist awardees at 2018 Award Recipients.