Coaching for ADHD helps parents use new skills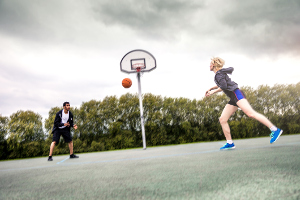 Are you puzzled about the differences between coaching and parent training for parents of children affected by ADHD?
In parent training, parents learn more about ADHD, its affect on their children and families, and how to deal with their child's ADHD in ways that minimize disruption and stress in the family.
When working with children directly, behavior therapists help children learn new behaviors to replace unwanted behaviors that lead to problems. Parent training equips parents with the skills to help their children continue the new behaviors at home and elsewhere.
Coaches work with adults affected by ADHD or the parents of children affected by ADHD. With adults, coaches help to identify goals and new behaviors, and help the adult create a plan to achieve those goals. When working with parents, coaches help to support the new skills parents have learned to help their children.
Elaine Taylor-Klaus, CPCC, PCC, is a coach and a co-founder of ImpactADHD, in addition to being a member of the CHADD Board of Directors. Ms. Taylor-Klaus coaches both adults and parents; she often works with parents to implement the parent training they've received.
"Coaching will look at what part of parent training worked, what didn't work, and tweak it," Ms. Taylor-Klaus says. "It's a great vehicle for supporting parents to put into practice what they understand about ADHD."
Ms. Taylor-Klaus refers to coaching as a "change management system," that raises awareness and understanding in a situation to help the individual or the family move forward in a more positive way.
"We start with where our client is now," she explains, "so the client can make some choices about where they want to move forward from here."
As a tool to help manage your child's ADHD symptoms and care, or your own ADHD symptoms, coaching helps to provide a framework for using the information you've learned about ADHD, Ms. Taylor-Klaus says.
"The training piece is to understand what is going on with your child," she says. "To understand ADHD, how it shows up in your home, and how it changes over time, coaching is a great vehicle to support parents in figuring out what to do."
Coaches also help their clients create systems to help manage the day-to-day challenges in their lives caused by ADHD. Once the systems are set up, coaches help clients decide if those systems are working for them and how they can be adjusted to work better. Because people with ADHD tend to crave novelty, very often clients find themselves growing bored with a system and can benefit from a coach's help in rethinking how to make it interesting again.
"The systems are a means to an end," Ms. Taylor-Klaus says. "It's based on looking at what works, at the successes. If we can understand what works in one place we can apply it to others."
While some behavior therapy and parent training programs are covered by health insurance, often coaching is not. Ms. Taylor-Klaus says if you are interested in coaching and not ready to make a financial commitment there are still ways to take advantage of coaching techniques.
"There's a lot out there that is inexpensive," Ms. Taylor-Klaus says. "Most of the coaches provide a lot of information and resources that are free. Find the coach that you resonate with―there are some great coaches―and take advantage of whatever they have. I encourage people to find one or two coaches and follow them."
Websites, blogs, and newsletters by your favorite coach may contain tips and ideas that you can implement on your own, she says. Many coaches have written books, which you can borrow from your local library, that focus on a specific area of your life, including parenting skills. Ms. Taylor-Klaus says not to be shy in asking for what you need; sometimes explaining your interest in working with the coach can lead to a scholarship or grant program to help pay for coaching.
"The other thing I would say is to find an accountability partner," Ms. Taylor-Klaus says. "Find somebody else and work with each other, to hold each other accountable, or to join you in finding something new to learn each week."
Looking for more information?
Have you had an experience working with a coach? Share your thoughts now.