Keeping the Super in Your Super Bowl Party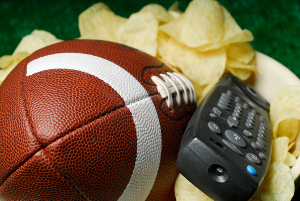 Would you love to throw a Super Bowl party, but are concerned that your ADHD symptoms make that play difficult to complete? Are you more likely to punt or pass on throwing parties because organizing one just seems too hard to tackle?
Fear not! Entertaining doesn't need to be a high-pressure situation, even if you have ADHD. As long as you make a plan, keep it simple, and approach it with a fun attitude, you can host a successful party.
"Planning a party can be difficult for ADHD adults," says ADHD coach Caroline Maguire, PCC, MEd. "First, let yourself off the hook and don't hold yourself to too high a standard. It's not the prom and it does not have to be perfect."
Some suggestions for taking the stress out of entertaining:
Start small and relax your expectations
Make a plan
Visualize success
"A great way to make sure your plan is successful is to visualize yourself giving the party," Ms. Maguire says. "By visualizing your plan, you create a mental dry run where you picture the event and engage in a 'movie in your mind' that allows you to go through a dry run. Ask yourself, what will you serve? What will the party look and feel like? Picture yourself putting out the food and drinks. Is there ice with that bucket of cold drinks? No, then lets add it to the list. This allows you to imagine the plan and then adjust the plan based on what you will need."
Clean strategically
Instead of cleaning up the whole house, clean the areas of your home where the party will be held. Consider tidying up rather than doing a thorough scrubbing. Some people do use throwing a party to provide motivation for decluttering their house. They get a built-in deadline, the day of the party. If that's the case, give yourself enough time to clean by scheduling the party far enough in the future, not last minute.
Cook smartly
Even if you love to cook, keep things simple by cooking as much in advance as possible to minimize stress on the day of the party. Entertaining guru and cookbook author Ina Garten, known as the Barefoot Contessa, restricts herself to a single sticky note of instructions for the day of a party. If a recipe can't be made ahead of time, she substitutes one that can be.
You can take this tip even further by using premade store-bought items to add to your own cooking. For instance, if you want to showcase Grandpa's famous chili recipe, give the chili your all and then buy ready-made accompaniments. Shortcuts, such as shredded cheese, prepped ingredients from the salad bar, and precut and washed vegetables can cut preparation time in half. If you're making the entrée, it's okay to buy a pre-baked pie or cookies for dessert. Also, one-pot dishes that can be made by placing a few ingredients in a slow cooker can be delicious with relatively little effort. For an example, check out this recipe:
Slow-cooker meatballs
1 12-oz. jar of chili sauce
1 14-oz. can of cranberry sauce or 18-oz. jar of grape jelly
2 pounds of frozen meatballs
Put the sauces in the slow cooker. Stir to combine. Add meatballs. Cook on low for 3 to 4 hours. Serve.
Manage your guest list
Keep your party to a manageable size. Although you may be tempted to invite everyone you know, each person you invite also adds some complexity as well as more people to clean up after.
Root for your team!
Remember the whole point of throwing a party is to have fun. If an occasional mishap occurs or things don't go exactly as you imagined they would, just roll with it and enjoy being with your guests.
Are you planning a football party or have another event coming up? Share your party-planning tips with us.