Connecting in Dallas #ADHD2022
ADHD Weekly, November 17, 2022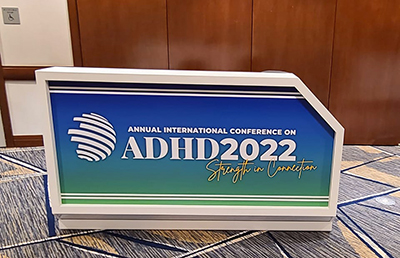 After two years apart, the ADHD community assembles in Dallas, Texas, for the Annual International Conference on ADHD this weekend, to celebrate our strengths and many connections.
This is the world's largest gathering of ADHD professionals and individuals and families affected by ADHD. For the first time it is a hybrid conference, with attendees both on-site and online.
"Our theme this year is 'Strength in Connection,'" conference organizers say, "as we all adapt to the changes of the last two years and work together to create a better life going forward."
Going hybrid and coming together
The event is taking place using technology that allows virtual conference-goers and onsite attendees to participate together and share in the keynote addresses and various seminars. Organizers made the decision to go hybrid to meet the needs of our diverse community while the country still navigates the ongoing COVID-19 pandemic.
"You can come and join us in Dallas to get all the face-to-face fun that we have always enjoyed," they say. "There will be over ninety presentations: workshops, peer support groups, and gatherings of all sorts. Sessions will cover a wide variety of topics for audiences comprising both professionals and consumers."
Many onsite participants eagerly anticipate the return of the conference talent show. The hidden talents of both attendees and speakers will be highlighted in an evening of entertainment featuring- a variety of acts, music, a puppet show, and parodies.
Members of the virtual audience will get to attend every keynote address and many of the sessions. Three sessions from each general conference time slot will be recorded and available to join. Question-and-answer sessions will be available both live and virtual.
Keynote speakers
This year's closing keynote speaker is René Brooks, author of the popular blog Black Girl, Lost Keys. She will take on the idea of being labeled with ADHD and how to let go of the shame some people feel after a diagnosis.
"This is how I relabeled myself after my ADHD diagnosis," she says, "and how you can begin to define what your label is."
Also headlining as keynoters this year are Scott Kollins, PhD, a leader in designing novel approaches to support clinical evidence generation for digital therapeutics, and Napoleon Higgins, MD, executive director of Black Psychiatrists of America.
Dr. Kollins offers the Thursday keynote, discussing the evolving landscape of clinical research and its implications for ADHD care management. On Friday, Dr. Higgins will focus on how marginalized communities are affected by undertreated ADHD. He addresses the issue of bias in clinicians and educators and how it affects diagnosis and treatment. The intent of these discussions is to close the gap regarding treatment and prevent poor outcomes from ADHD.
Three organizations—one great conference
The 2022 conference is hosted by CHADD, along with the Attention Deficit Disorder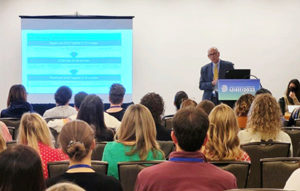 Association and the ADHD Coaches Organization. CHADD, ADDA, ACO are the leading nonprofit organizations serving the ADHD community.
Get the details on this year's conference:
Follow live updates at #ADHD2022 on social media
Join the discussion: Are you taking part in #ADHD2022 or were you just at the conference? Tell us about your experience!